Yvonne
Goals: Weight loss, increase activity level, disease management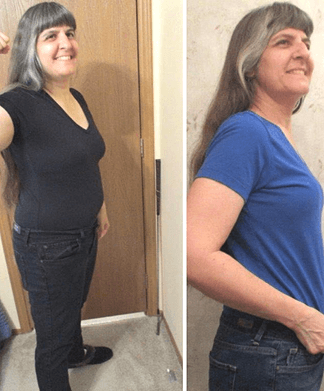 My transformation can inspire others to improve themselves, even if they have disabilities and no support. If this underdog can do it, so can anyone.
What prompted you to make a change?
My relatives are very obese, unhealthy, and rapidly declining. I did not want to join this trend.
What would you tell someone who is thinking about working with OnPoint Nutrition?
To make this work, the client must -

1) Have faith in their dietitian
2) Have faith in oneself
3) Follow directions
4) Communicate

Communication is a two-way street. The portions and the scale help you gauge and adjust to get results. My initial goal was to see if 20 pounds of weight loss was achievable and possibly go for 30 pounds. I met and exceeded my goals on schedule, and I continued to my current 45 to 47 pounds of loss – well into normal weight parameters. The team at OnPoint Nutrition can help you with your nutrition plan to achieve better weight and health. Your success is up to you. Most of you do not have the obstacles I have, and I succeeded. Believe and do it!
What was the hardest part of your journey? How did get through it?
Some of my health issues (fatigue, fainting, and unconsciousness) really disrupt my schedule. My respiratory condition, while playing a negative role, could only improve over time. I focus on what I can do and follow the plan as closely as possible. Planning and persistence are strong points for me. When you are sick and disabled, you do not wait for a better time – a better time is now.
What do you feel was unique about your situation that other people may relate to?
I am disabled, alone and with no support, blind, and unable to drive, but can get unwanted opinions and bad advice as fast as you can say no. The health problems affect your exercise and diet; they collectively affect your weight; your weight affects your health; and the whole mess affects your attitude, especially if you have no one to care for. Care about yourself. If it attracts others to care, that's just a bonus.

This healthy eating plan – and some exercise – improved my shape, my BMI, and my respiratory peak flow readings. It also reduced my risk for diabetes, cardiovascular disease, colds and flu, stress on my knees and elbows, sleep apnea, and other unwanted problems.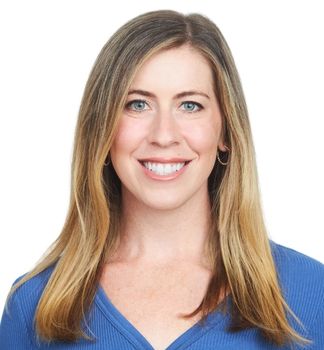 Zoe
Yvonne worked exclusively with our team member Zoe Fienman RD, LDN, CDE. Zoe believes a healthy diet is a diet that fits your lifestyle and is filled with an abundance of wholesome foods that are nutritious and flavorful!
Schedule your free consultation today
Before starting your journey with our team, we would love to chat!