Than
About: Husband of a dietitian, super dad, addicted to feeling good and eating well
Goals: Become the best version of himself, achieve excellence in general health and fitness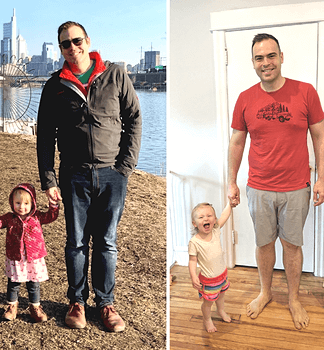 My motivation was to become the best version of me for myself, my family, and my career. Eating with the goal of adding life to years is a long game.
What prompted you to make a change?
I love feeling great. In my life I've been blessed with experiences that forged the connection between how I feel and what I put in my body. Once I got "woke" to that, I became addicted to feeling good. I realized that if I could just feel better, I'd have better days, and if I could have better days, I'd have a better life - because my day IS my life. Better days = better life.

My motivation was to become the best version of me for myself, my family, and my career. I was frustrated with diet culture. I knew what to eat but when special events happened (let's be honest, when LIFE happened) I would stop being mindful, and go off the deep end.
How has your life and health changed since working with OnPoint Nutrition?
The weight loss has been great. I had lost weight before. I knew how to lose weight temporarily. This process has been far more valuable than just dropping a bunch of pounds before a big event and then gaining it back. This is change for my entire life. This is no more feeling slow, heavy, chubby, overfull or lethargic. This is the RIGHT speed and method for long term weight loss. It's playing for keeps. I feel slimmer, I've reconnected with how good it feels to put living foods into my body. In short, I feel great! I'm happy, but still working towards an even greater standard of health. I keep asking myself the question: what would be different in my life if I got into optimal physical condition and practiced near perfect nutrition (perfect nutrition as Ivy has taught me it should be - nothing impossible). I'd love to lose a bit more mass off my belly - I think it equates to about 10 pounds.
What have you learned since working with the nutritionists at OnPoint Nutrition?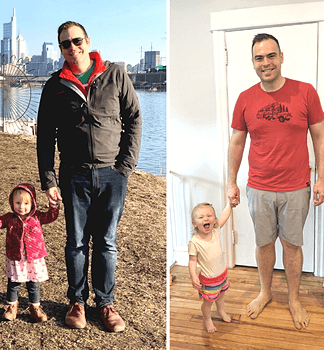 Eating with the goal of adding life to years is a long game. I'm talking years. Making temporary changes as fast as you can for temporary results is a type of myopic nutritional capitalism that will leave you high and dry every time. You'll have nothing to show for all your hard work and emotional energy. If you want a life filled with vibrancy and vitality, you had better start thinking in years and not weeks. I learned that I had developed a rigid mindset for eating the right food. When I broke one rule, or fell short of an expectation, I'd lose control entirely and go overboard with my eating. I also thought I ate the right balance of vegetables, protein, fruit, and dairy etc. Boy was I wrong. Did you ever have vegetables for breakfast? Ever have unprocessed carbs, fresh from the earth like sweet potatoes or beans? Ever make sure you hit all the food groups perfectly at the first meal of the day? Let me tell you, my friend, that's living. THAT'S how you feel great day after day after day. You might think your diet today fuels your body. I'd challenge you to experiment with what I'm talking about. Imagine heading to work bursting with energy, knowing you're not going to have to slow down all day because of fatigue. That's freedom you can't buy.
What would you tell someone who is thinking about working with OnPoint Nutrition?
Changing your life is invaluable. Everything is replaceable except for time. Given a less than optimal standard of health, you could be deleting value from that precious time or even shortening it. You need to take this big step towards making a better life for yourself. The gentle and consistent coaching method that OnPoint uses is like nothing you've ever experienced before. They come alongside you, asking the right questions and holding you accountable. You won't regret this.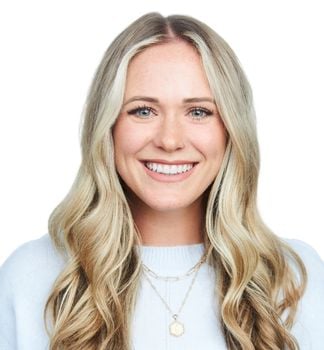 Ivy
Than worked exclusively with our team member Ivy Eliff. When Ivy isn't working with clients, she's hitting the gym, flowing on her yoga mat, cooking up something delicious and nutritious in her kitchen and if it's the summer, spending any free second at the shore.
Schedule your free consultation today
Before starting your journey with our team, we would love to chat!