Andras
About:
Vegan, foodie, workout junkie, social butterfly.
Goals:
Vegan diet transition, improved athletic performance, weight loss, muscle mass gains.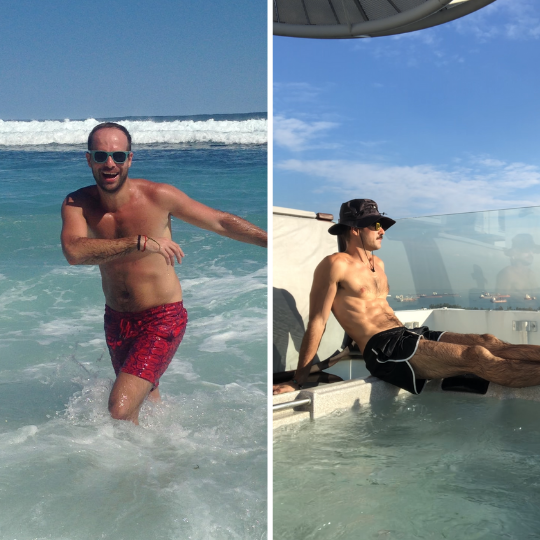 When I think about food and nourishment today, I do not think that I am on a diet with a specific goal, rather that I have reinvented the way I live and how food is part of this new life.
What prompted you to make a change?
Through some unplanned circumstances I was introduced to the Veganuary movement late in 2019. I decided to join for the month of January, 2020 and enjoyed it so much that I decided to stay on the vegan diet for longer, ideally the rest of my life. I did not plan for this significant change, rather I took it on as a challenge and something new to try. As such I did not have specific goals (e.g: weight loss). I wanted to vegan transition the right way, learning how to follow a healthy and balanced diet, including various vitamins vegans have a harder time getting through their food groups (e.g: B12).
I am based in Singapore and found OnPoint just through a random search on line. I liked the packages they offered on their website and the personal connection with the founder, Britney, during my initial consultation.
I started working with Kaitlyn in February, 2020. After learning about the approach of defining balanced diet goals and getting comfortable following the daily "budgets" I have been given, I felt I could use this platform to add new goals around fitness nutrition which was less around weight loss and more around maintenance and eventually muscle mass gains.
How has your life and health changed since working with OnPoint Nutrition?
For sure the most visible change has been my weight loss during the first ~5 months of my engagement with OnPoint. Eventually my weight settled into what seems like an optimal range and since than I have been in maintenance mode.
For me the biggest change has been my increase in awareness on having a balanced diet, the types of foods I can consume to achieve this balance and also to take in the needed daily amounts of each food group and how this awareness and anchor provided by the OnPoint program has given me a foundation to be happier.
For sure I also got stronger and more energized as well, however it is hard for me to quantify this and to determine how much of this change came from my diet versus the new exercise regimen I started around the same time.
What have you learned since working with the nutritionists at OnPoint Nutrition?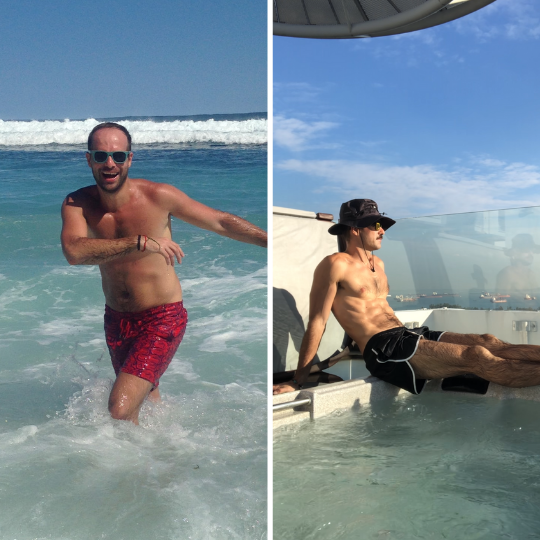 I have always been a person planning and doing things around my life in a structured way. This program fit into this way of life very well.
What I learned mostly is that I can eat a lot less and with a lot more variety to have a healthy diet and at the same time not feel hungry all the time. I also got to know many new food types and groups (e.g: legumes, tempeh, tofu) which have broadened my horizons on the choices of food available to us.
What would you tell someone who is thinking about working with OnPoint Nutrition?
If you are looking for help to create a diet based on a scientific approach but still tailored to your situation I think this program is great for you.
If you need a supporter who is always there for you to discuss questions/concerns/observations/ideas around your diet or nutrition, with the ability to not only get advice but adopt the plan to better suit your situation, this program is great for you.
If you are interested in the reasons and science behind food, nutrition and how to apply science in real life (and in your own life), this program is great for you.
What was the hardest part of your journey? How did get through it?
Getting used to reading and interpreting the food portioning guide and settling into a comfortable rhythm on applying the guide to my daily menu. For example ensuring that I take protein in mostly even amounts during the day versus back end loading most of my daily intake to the evening. Or being able to assess the amount of a given food type without always having to have a scale or measuring device with me.
I got through this with the help of multiple tools. First, simply printing out the guide and posting it on my fridge has helped to keep me focused. Second, the regular check in with my nutritionist to discuss questions or concerns has been huge (including being able to touch base with her via the messaging feature of the app). Third, using the tracker function of the app by inputting my meal breakdown immediately after finishing has been useful. Lastly, taking the whole experience as a challenge, continuously paying attention, reviewing my data in the app (and on the scale) has helped a lot.
The hardest part after the transformation was (is) how to continue to focus without any new goals on the horizon. Continuously coming up with intermediate challenges or small changes to try is something I have been focused on to keep things interesting and motivating.
What part of your transformation are you most proud of ?
I am of course very proud of the weight loss and resulting better muscle definition and posture improvements. However I feel that biggest achievement I reached with this program is having developed new nutrition habits and having changed my perspective on and relationship with food.
When I think about food and nourishment today, I do not think that I am on a diet with a specific goal, rather that I have reinvented the way I live and how food is part of this new life. I also think of food much more in the sense of it being the needed fuel to keep my body functioning and getting stronger and stronger, which has allowed my to become more controlled on what and how much I eat and the types of food I want to avoid or limit in my daily intake.
What do you feel was unique about your situation that other people may relate to?
I am single and I cook for myself a lot. Cooking for one person can be tricky in terms od grocery shopping and the portions to cook/consume. I have changed the things I cooks to dishes which can either be kept in the fridge for a few days or can be frozen for future consumption. I also used the nutritionist as a confidant and buddy to discuss how I feel about my nutrition and what areas I would like to focus on.
I also do a lot of workouts and spend a lot of time away from home during the day. So planning ahead for snacks to have with me to keep on the daily schedule and/or fuel before/after workouts has been a new learning for me.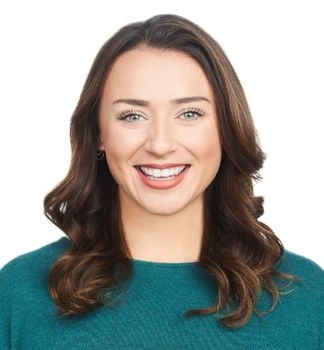 Kaitlyn
Andras worked exclusively with our team member Kaitlyn Willwerth, MS. RD. In her free time, Kaitlyn enjoys spending time outdoors and doing activities like hiking, running, and fishing. When she's not busy being active you can find her in the kitchen! She loves trying new recipes and cooking for her friends and family.
Schedule your free consultation today
Before starting your journey with our team, we would love to chat!