Beth
About: Loves travel, dog mom, fitness junkie
Goals: Weight loss, to feel more comfortable walking, build a regular gym routine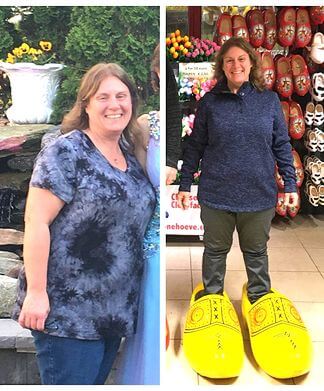 It was such a life changing experience for me, and it was so easy to do.
What prompted you to make a change?
I just came back from vacation and I was uncomfortable in my clothes, walking was difficult and I wanted to do so much more exploring but didn't have the ambition or energy. I saw a story on 6 ABC news about OnPoint and I had to finally do something - it just made sense. So I gave it a try...
How has your life and health changed since working with OnPoint Nutrition?
My eating habits for sure! I don't eat out much anymore; when I do, I make sure to pick places that will allow me to stay on track. I stopped eating processed foods and started cooking foods with different spices to keep me interested, always searching Pinterest for new recipes.
What have you learned since working with the nutritionists at OnPoint Nutrition?
Losing weight and keeping it off is much easier than I thought. My nutritionist provided me with the perfect tools and guidance to help me reach my goals. My weight dropped off faster than I expected! I am determined to keep the weight off and not go back into my old ways.

Before working with our team, Beth was drinking Coke every morning and eating fast food on a daily basis. Leading a healthy lifestyle simply wasn't on her radar. Beth's dislike of most vegetables also makes this pretty difficult.
What would you tell someone who is thinking about working with OnPoint Nutrition?
To absolutely do it!!!!! It was such a life changing experience for me and it was so easy to do. I now enjoy working out, riding a bike, kayaking, and so many other sports I would have never thought I would do before. I feel great and couldn't be happier.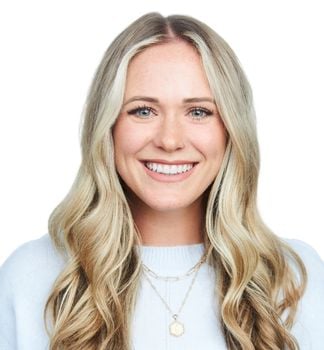 Ivy
Beth worked exclusively with our team member Ivy Eliff. When Ivy isn't working with clients, she's hitting the gym, flowing on her yoga mat, cooking up something delicious and nutritious in her kitchen and if it's the summer, spending any free second at the shore.
Schedule your free consultation today
Before starting your journey with our team, we would love to chat!