A holistic and personalized approach to your health
Real-Life Strategies - 100% Online Nutrition Programs
Meet weekly with your personal dietitian for instant feedback, action plans, and goal check-ins.
With our structured support, you'll work at the pace you need to help you regain your confidence and create lifechanging results.
Remember, it shouldn't be so hard to live a happy and healthy life.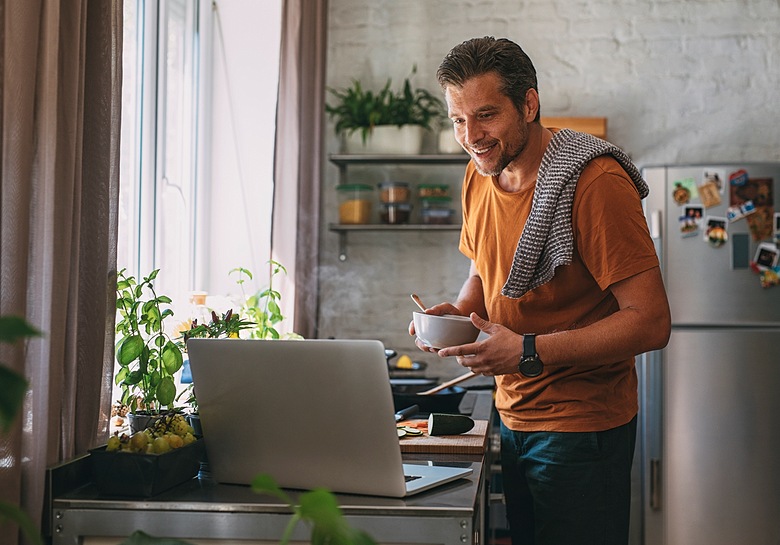 What's included in the programs?
1.
Kickoff Session
(1 virtual 45-minute session)
Establish Goals
Customize your plan
Set up online resources
Jumpstart your transformation!
2.
Skill-Building Sessions
(Virtual 25-minute sessions)*
Progress updates
Strategize for upcoming events
Overcome struggles
Auto-renew to get the results you want!
* 5 virtual meetings for The Essentials, 19 virtual meetings for The Academy and The Concierge
3.
Long-Term Follow-up
(3 virtual 25-minute sessions; 1 per month)
Deal with challenges
Stay motivated
Deep-dive topics
Auto-renew to get the results you want!
The Concierge Only
4.
Healthy Home Reset Sessions
(3 virtual 60-minute sessions)
Pantry clean out
Meal prep 101
Grocery shopping guide
And MORE!
Frequently Asked Questions
Can I have more sessions added to my program? What's the deal with auto renewals?
Certain phases of our programs auto renew to get the results you want. After the first 10 weeks, we determine session frequency until you're ready to move on to the next phase. Skill-Building Sessions auto renew in 10-week increments with check-ins happening twice a week, weekly, every other week or monthly.
Do I speak with the same nutritionist/dietitian at each session?
Yes! Your nutritionist is your coach from beginning to end. All sessions and messaging is with 1 member of our team. After your initial consultation, we'll pair you with the best team member for your needs.
Do you offer vegetarian and vegan counseling programs?
Yes! Come omnivores, pescatarians, vegetarians and vegans! All program materials are tailored to your specific dietary needs. Fun fact: Many of our team members follow plant based lifestyles too!
What forms of payment do you accept?
OnPoint accepts all major credit cards. Our programs may be eligible for reimbursement with a flexible spending account (FSA) and health savings account (HSA) with a letter of medical necessity. Individual coverage may vary.
Do you accept insurance?
Yes, OnPoint is an in-network provider with Independence Blue Cross, Blue Cross Blue Shield, Cigna, Aetna, and United Healthcare. For coverage specifics, we suggest calling your insurance company directly to inquire if you have coverage for telehealth sessions with a Registered Dietitian.
Do you offer any discounts?
We offer program discounts to active duty military and spouses and/or domestic partners.
Imagine heading to work bursting with energy, knowing you're not going to slow down all day because of fatigue. That's freedom you can't buy."
Than
The Essentials Program
My entire life has changed. I'm more confident both socially and professionally. I have so much more energy to keep up with my daughter.
Brandon
The Academy Program
I was able to easily maintain my goal weight. I'm already back into my 'skinny jeans' and my son is not even 7 months old yet! I used to wear loose fitting pants, and now I do not shy away from form-fitting clothes.
Kristin
The Concierge Program
Personalized Food Logging App
Easy food logging that goes straight to your nutritionist. Get custom tips by logging meals, snacks, drinks exercise and MORE!
Unlimited Messaging
Quickly connect with your nutritionist when you need them most. 24/7 contact keeps you on track between your weekly 1-on-1 sessions.
Recipe Database
Be inspired by 100s of healthy recipes when motivation (and time) is scarce! Access delicious meals, snacks and desserts -- yes, desserts!
Handy Nutrition Guides
Make healthy eating easier with helpful tools! Personalized meal planning guide, portioning guide, grocery shopping lists and MORE!
Interactive Online Community
Instantly connect with other clients just like you. Share recipes, talk about struggles and find real solutions (that actually work)!
Monthly Webinars
Stay in-the-know with the latest nutrition tips so you keep making progress. Every month -- and did we mention -- free?!
Schedule your free consultation today
Healthy transformation is just 1 call away. No goal is too big or too small!
"My team and I would be honored to be part of your health journey! Our priority is your health and happiness; no goal is too big or too small. We look forward to working with you soon!"