Tracking Your Progress Is Important
Your food log is not a scorecard, and we will not treat it as such. Remember - there is no such thing as a "good" or "bad" eating day. Instead, tracking allows you to determine where you need to dedicate the most attention and energy to. Developing an active and mindful sense of what you put into your body, how you move throughout the week and your feelings towards food will help you continue to make positive, healthy improvements.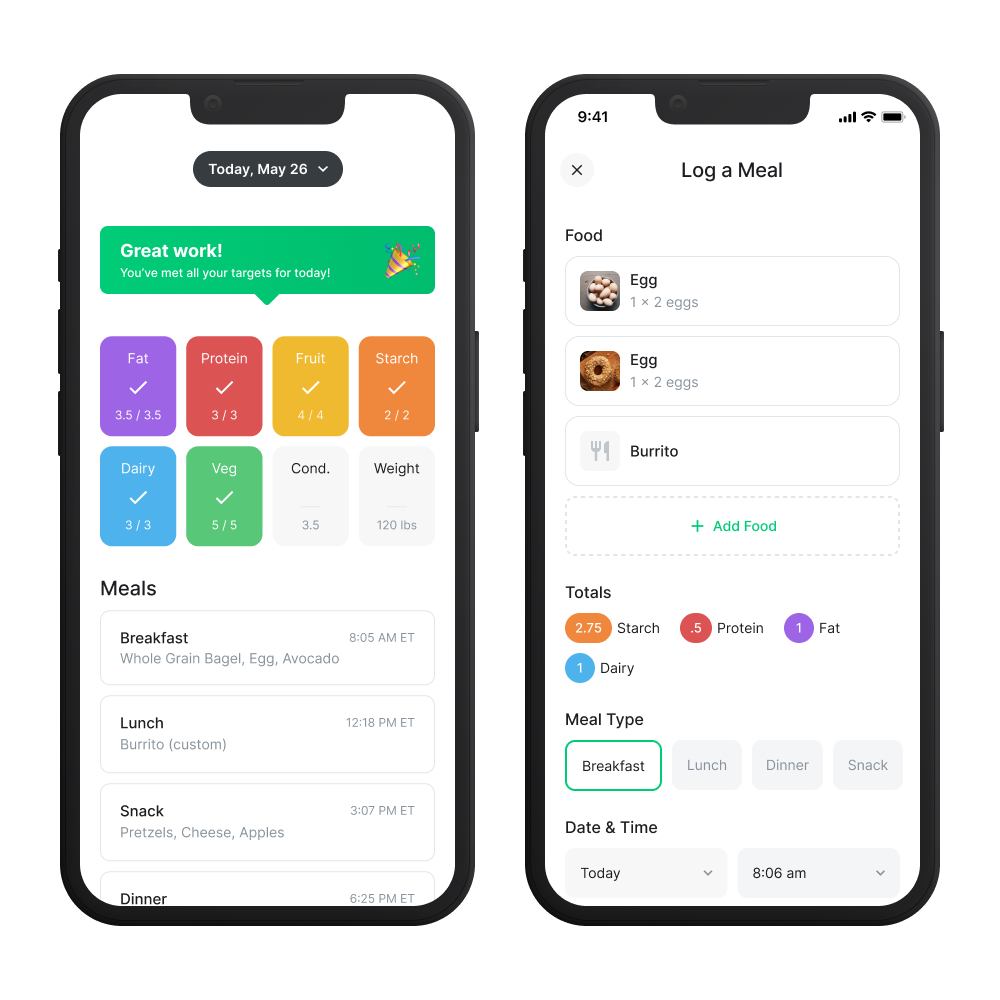 Hassle Free Tracking
Calorie free -- the way it should be.
meal and snack choices
recommended food group servings
water intake
movement
weight (but only if you want to!)
daily reflections
progress towards your goals!
24/7 Access to Your Nutritionist
Help is just a click away!
Your OnPoint logging app includes direct messaging with your personal nutritionist. Our client Davina had this to say about our easy to use messaging feature!
"She [Kate] was also accessible when it came to making food choices at happy hour or lunchtime. I tend to eat out a lot but no matter where I was, I could text her the name of the restaurant and she would reply with meal options from the menu. I never felt alone in my nutrition journey."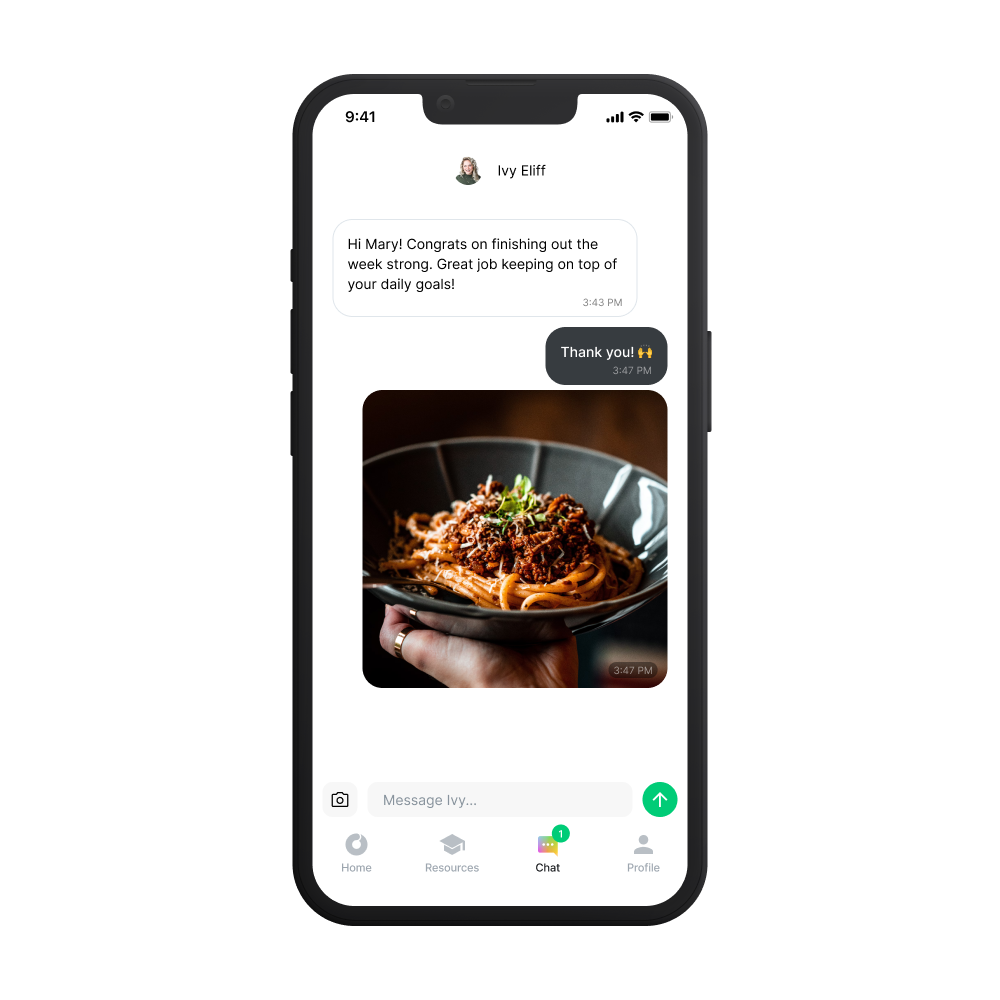 Customized Resource Library & Portal
You're unique. Your experience should be too.
Aside from daily tracking, your OnPoint app includes a library of educational resources selected for you by your nutritionist and access to our Member Portal. You'll have access to -
Nutrition Guides
Shopping Lists
Weekly meal plan inspiration
Robust recipe database
Educational webinars
Product recommendations
Exclusive member offers
Schedule your free consultation today
It's time to be the hero in your health journey!
"My team and I would be honored to be part of your health journey! Our priority is your health and happiness; no goal is too big or too small. We look forward to working with you soon!"