Erin
Goals: Weight loss, build better habits for herself and her family, increase stamina and strength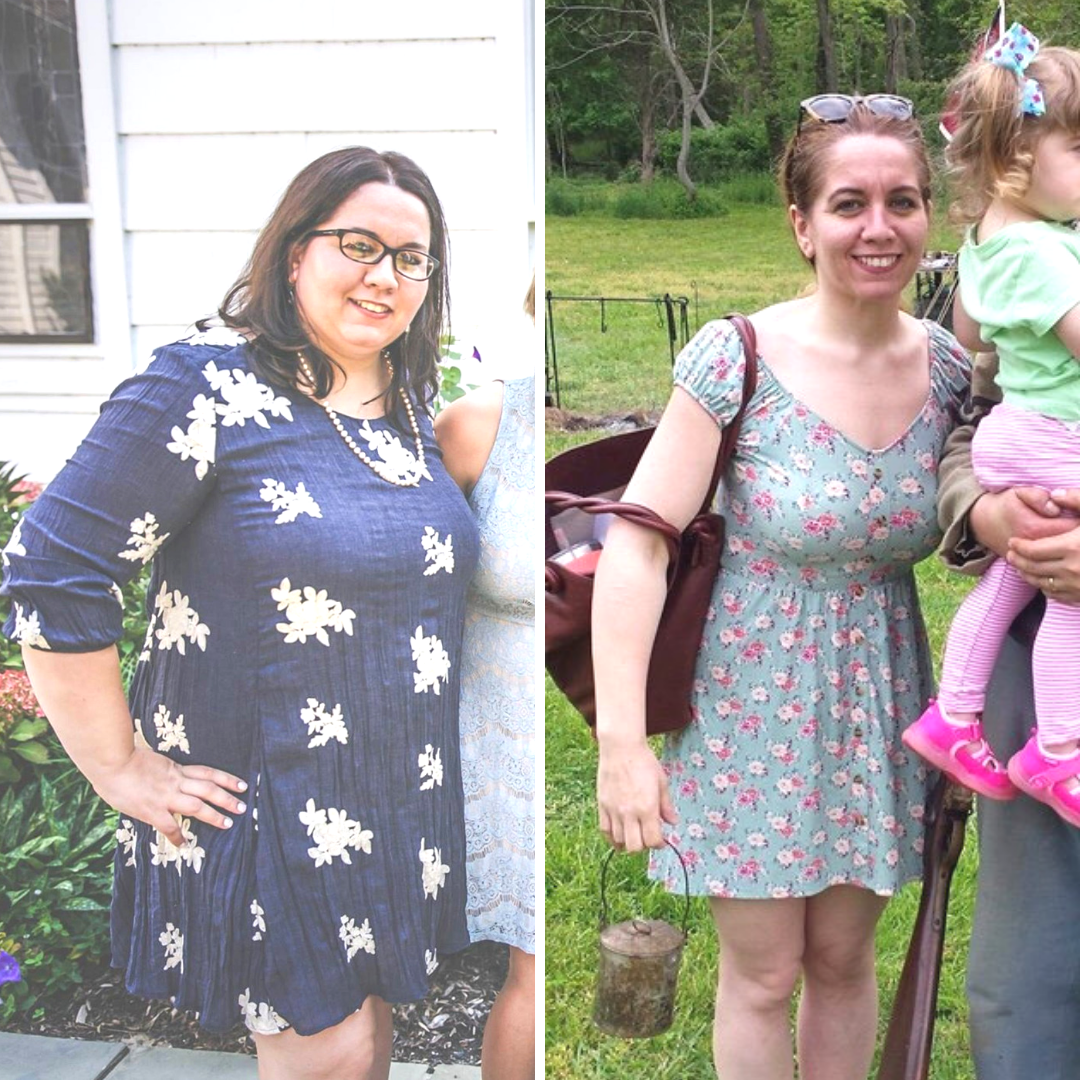 I never in a million years would have believed that I could lose over 100 pounds in less than a year. My determination and willpower pushed me further than I ever thought was possible.
What prompted you to make a change?
I have struggled with my weight for my entire life. Crash diet after crash diet after giving up and trying to convince myself that I was meant to be overweight. Nothing stuck. It wasn't until I had my daughter two years ago when I felt an overwhelming responsibility to take control of my physical and mental health, not only for my own sake, but primarily for hers. During the first month or so of my weight loss journey, I rapidly lost weight which thrilled me. The only problem was that I had no idea what I was putting into my body and after restricting myself to only a 1,000-calorie diet, my body protested, and I hit a plateau. That's where OnPoint Nutrition came in. I realized in order to truly succeed I needed professional guidance to help steer me on the course to a healthier life. Working diligently with my coach, Zoe, I learned the ins and outs of proper nutrition, that a healthy balanced diet was the key to weight loss, and I went on to lose 105 pounds.

I think many new mothers who are struggling with their weight probably feel the same shame that I felt when I could barely lift my infant daughter up the stairs without getting winded. I had no energy to play with her or take her anywhere beyond my living room couch. I also was eating terribly and I knew as she got older she would be too. I thought of myself as a pre-teen in middle school eating in the bathroom because I didn't want anyone to see me sitting alone, and that was the absolute last thing I ever wanted my daughter to experience. As mothers, we want the very best for our children, and part of that is by setting a good example for them to live by. I want my daughter to grow up with confidence, in good health, and with a mother who she can look up to. I don't think I ever could have accomplished what I did without keeping all of that in mind.
How has your life and health changed since working with OnPoint Nutrition?
If you told me three years ago that I would opt to go on five-mile walks with my daughter instead of laying on the couch, I would have laughed in your face. I am almost thirty-one years old and have more energy now than I did when I graduated high school. I think if you would ask any of my loved ones what change they've noticed the most in me, they would probably say my self-confidence. From cowering away from the camera, to asking for my photo to be taken; from barely putting a brush through my hair, to genuinely enjoying getting dressed in the morning. The transformation is obvious!

The fact that I far surpassed my original goal of losing eighty-two pounds truly surprised me at just how much I was capable of. I never in a million years would have believed that I could lose over a hundred pounds in less than a year, but my determination and willpower pushed me further than I ever thought was possible.
What would you tell someone who is thinking about working with OnPoint Nutrition?
Go for it. What do you have to lose (except weight)? You are getting a certified nutritionist at your fingertips without ever having to leave home. I was a busy full-time working mother when I started and could barely find the time to eat, let alone make any in-person appointments that weren't the matter of life or death. The flexibility of my coach's schedule and the sheer convenience of chatting over a webcam or phone convinced me instantly that this was the best decision for my lifestyle. What other nutrition program even has an app that lets you text your coach at any time of day? I can't tell you how many times Zoe saved me from eating the entire dessert spread at a party! Your education is an investment, your home is an investment. At the end of the day, you need to look in the mirror and ask yourself, "Why shouldn't my health be considered one too?"
What was the hardest part of your journey? How did get through it?
For me, the plateaus were the most challenging obstacles to overcome. Who would have known that sometimes eating more will help you lose weight? Since starchy carbs were one of my biggest weaknesses, they were the number one thing I avoided until my coach urged me to incorporate them back into my diet. I was plateauing and had no idea what I was doing wrong. Thinking she was crazy (rice and pasta are going to help me lose weight?!), I followed her advice with total skepticism. Within a day my plateau had broken. From then on I listened to her advice, however unusual it may have sounded!

I learned that I could achieve absolutely anything I wanted if I put my heart and soul into it. I always knew I was a determined individual, but I could never get a firm enough hold on the motivation it required to actually achieve my weight loss goal. I realized I lived most of my life utterly defeated and hating myself, but the moment I decided I simply wasn't going to be that person anymore, a tremendous weight (literally and figuratively) was lifted off my shoulders and I was finally free.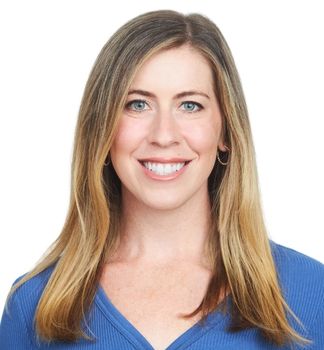 Zoe
Erin worked exclusively with our team member Zoe Fienman RD, LDN, CDE. Zoe believes a healthy diet is a diet that fits your lifestyle and is filled with an abundance of wholesome foods that are nutritious and flavorful!
Schedule your free consultation today
Before starting your journey with our team, we would love to chat!