Kristin
About: Busy Mom of 3 boys under 6 years old striving to be the healthiest version of herself!
Goals: Lose pregnancy weight after 2nd and 3rd babies, tone up and have more energy, quick and healthy meal options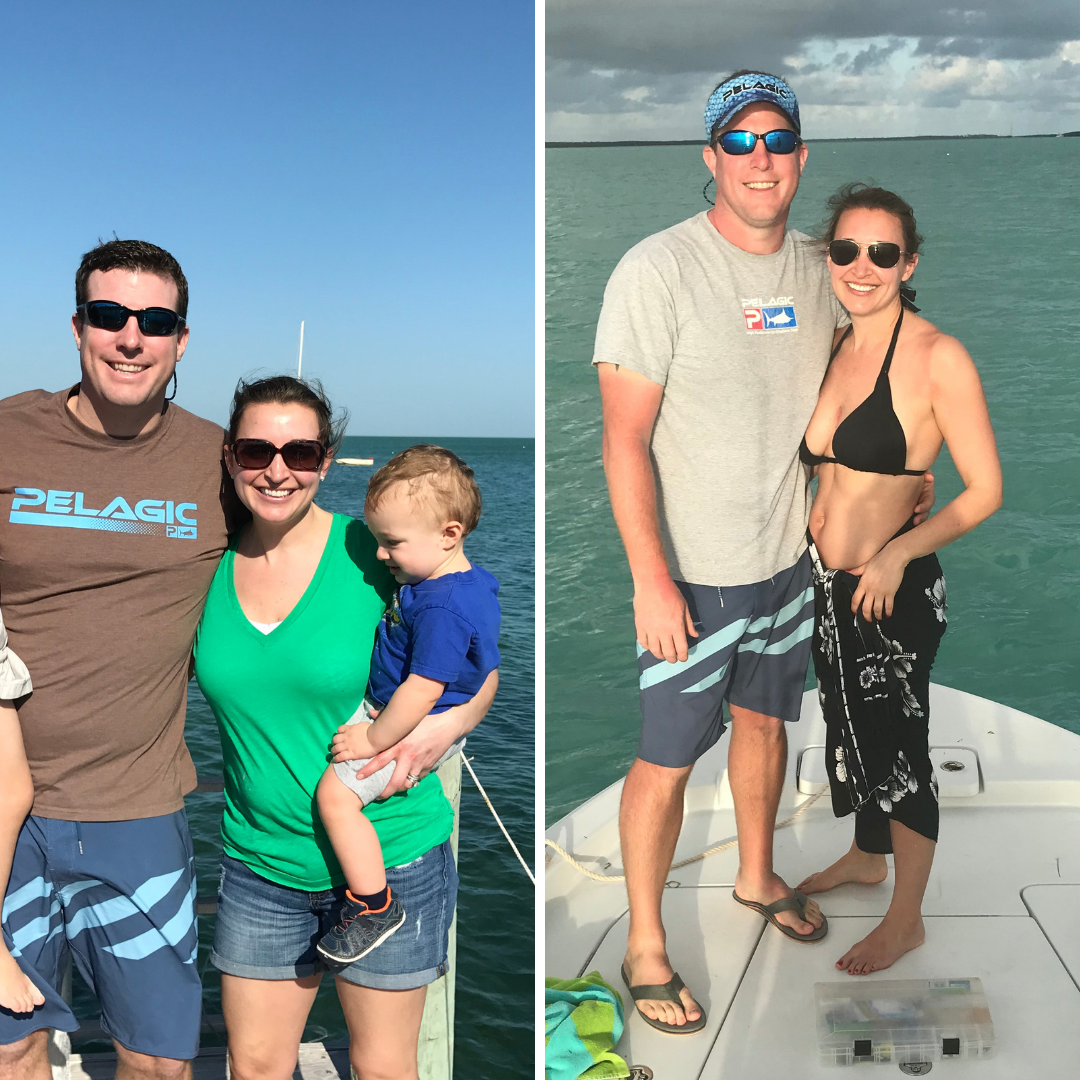 With three children and a busy schedule, I rarely made myself a priority. When I started OnPoint Nutrition, I made a commitment to myself to live a healthier lifestyle.
What prompted you to make a change?
"I started my journey with OnPoint Nutrition in April 2017. After having two children, my body was not able to bounce back as easily and quickly as it did when I was in my 20s. My family took a trip to Florida in January 2017, and after seeing myself in pictures, I decided I needed to workout and make a change. We bought a treadmill for our home, and I worked out five days a week for two months without any drop in my weight. I decided to call OnPoint Nutrition because I figured I must be doing something wrong to lose weight, and that was the best decision I ever made.

I have worked twice with OnPoint Nutrition to meet my weight goals. I recently rejoined OnPoint Nutrition after my third child was born in November 2018. I started working with my same nutritionist again, Kate Sottosanti, and I lost all of my baby weight from Jan 2019-June 2019 (18 lbs)! Kate promised me after the baby arrived, she would get me back to where I used to be, and she certainly delivered!"
What would you tell someone who is thinking about working with OnPoint Nutrition?
"If someone is thinking about working with OnPoint Nutrition, I would say, "Don't hesitate! You will change your life and your body for the better." I have had many friends who saw my transformation (or my sister's 40 lb weight loss transformation with OnPoint) and jumped on the chance to look and feel as happy as we are after joining OnPoint.

There were many times I was tired and overwhelmed, but I made my health and myself a priority. By planning ahead, I had healthy options readily available when I was rushed, holding my newborn, helping with homework, cleaning up messes, etc. There were definitely days when I was sleep-deprived or dealing with a sick child and couldn't meet all of my food obligations, but I did the best I could and got back on track the next day.

This is not a diet; this is an incredible lifestyle change. You deserve to feel happy, confident, and look your best – Call OnPoint Nutrition now and start your journey!"
What was the hardest part of your journey? How did get through it?
"The hardest part of my transformation was finding the time to meal prep and having healthy options readily available while taking care of three children. When I started the program in 2017, I noticed I would eat while preparing meals for my children and typically eat whatever was the quickest. After working with Kate, I learned some quick and easy options I could prepare in advance. I would also keep snacks with me so I wasn't overeating when it was time for lunch or dinner. I now always have cut up or roasted vegetables on hand that can easily be thrown in a salad or wrap. I also prepare my protein and starch in advance so I always have a balanced meal. I usually have food prepared for about 4 days. I also recently bought an air-fryer (thanks to Kate) and it's been life-changing! I make healthy, delicious meals so quickly with minimal clean up and even my husband and kids love it!

A friend of mine (who also has had incredible success with OnPoint Nutrition) recently started an Instagram blog that has been life-changing for me as well. I started to fall into a rut of constantly eating the same things. Thanks to @fromfoodytohealthy, I love trying quick, new meals and have so much more variety in my diet. I also never deprive myself. Something I learned early on is that planning ahead is key! If I want Kohrs ice cream or pizza on the boardwalk, I am definitely having it! I now know how to factor those occasional treats into my day and not overeat or feel bad about it."
What part of your transformation are you most proud of ?
"I am most proud of myself for sticking with the program and my workout routine. With three children and a busy schedule, I rarely made myself a priority. When I started OnPoint Nutrition I made a commitment to myself to live a healthier lifestyle. The first two weeks were definitely an adjustment, but once I learned how to count and track my food the program became second nature to me. This program is not a fad diet, but rather a lifestyle change, which is why I was able to easily maintain my goal weight after I finished the program the first time around.

Kate was always so encouraging and cheering me on to reach my food and workout goals. I stayed at my goal weight for over a year until I got pregnant with my third child. I thought my body would never bounce back after three C-sections, and I'm already back into my "skinny jeans" and my son is not even 7 months old yet! I used to wear loose-fitting pants, and now I do not shy away from form-fitting clothes. It was harder to get back the definition the second time around because I was sleep-deprived with a newborn, but once my son started sleeping through the night, I started working out in the morning again and noticed a difference quickly. This would not have been possible without OnPoint! Besides the weight loss, I am stronger, more confident about my body, and more toned and energized than I have ever been (even before I had children). "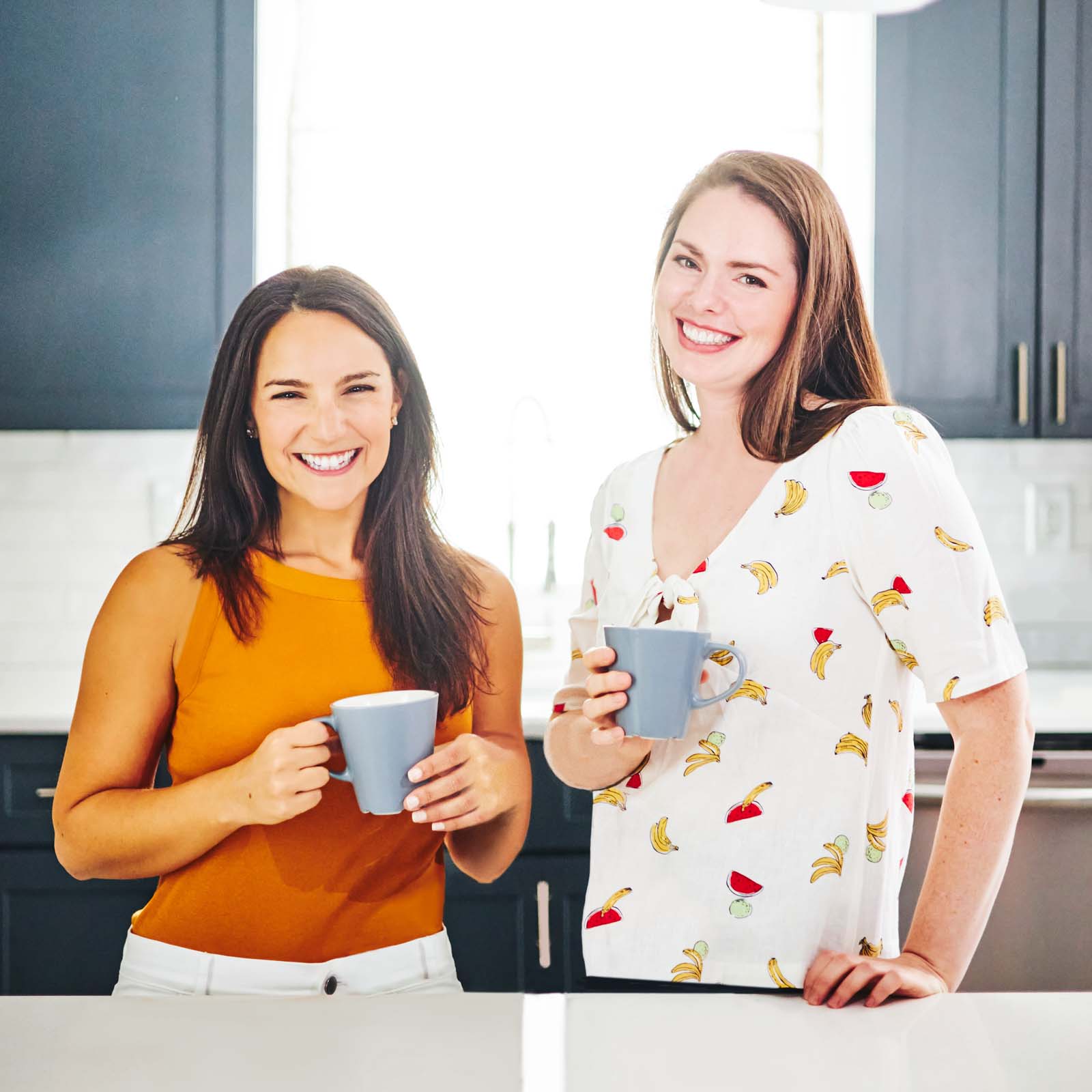 Our Team
Our personalized programs offers one-on-one coaching from a qualified team of dietitians and nutritionists to help you reach your health goals. With our structured support, you'll work at the pace you need to help you regain your confidence and lead a healthier lifestyle.
Schedule your free consultation today
Before starting your journey with our team, we would love to chat!