Theresa
About: Super planner, gym class junkie, social butterfly
Goals: Lose weight without fad diets, learning to navigate social situations, properly fuel for workouts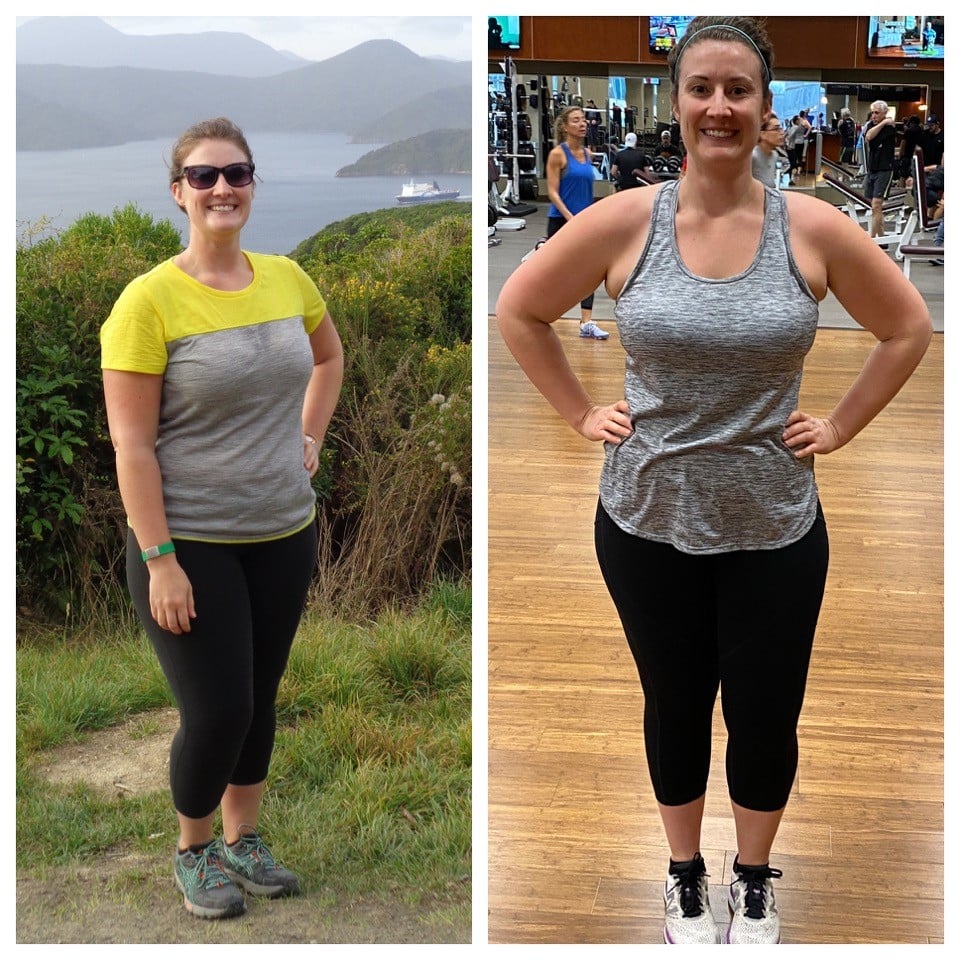 In addition to weight loss, I feel more confident in my appearance, and trying new classes at my gym. By eating a more balanced diet, my energy is consistent and I rarely get sugar cravings like in the past.
What prompted you to make a change?
Despite enjoying healthy foods and exercise, I was gaining weight and increasingly felt uncomfortable in my clothes and in my general appearance. I considered myself an active person, but I knew I needed to try something different to see change. Having previously tried things like shakes, cleanses, intermittent fasting, and restricting certain foods, I decided to ask my doctor for a suggestion. When he recommended an appetite suppressant pill or injection, it felt like another quick fix that would not help me long-term. My boyfriend suggested speaking with a nutritionist instead to see whether I was possibly just eating the wrong combinations and amount of food, which is how I found OnPoint. .
How has your life and health changed since working with OnPoint Nutrition?
In addition to weight loss, I feel more confident in my appearance, and enjoy trying new classes at my gym. By eating a more balanced diet, my energy levels are consistent and I rarely get massive sugar cravings like in the past. I've also found that through my sessions with Ivy, I've learned so much about nutrition, which I've enjoyed sharing with friends & family who are struggling with their eating habits. I am happy with the progress I've made, but plan to continue with the foundation I received from my time with Ivy to see how my body responds over a longer period of time. I've created a new way of life that feels very sustainable. I'm also a natural planner, so figuring out my daily meal plan or thinking ahead to a weekend get-together helps me feel prepared. I also want to experiment with new recipes to continue making healthy living enjoyable.
What would you tell someone who is thinking about working with OnPoint Nutrition?
If you're ready to try something that is sustainable, give it a try. When I think back to when I was drinking diet shakes, it felt very limiting and isolating — especially when it came to gathering with friends and family for meals. OnPoint has shown me manageable ways to eat delicious, healthy foods AND how to enjoy treats without feeling guilty.
What was the hardest part of your journey? How did get through it?
Social situations were tough sometimes, especially since they often involved alcohol and unhealthy foods. Also, most of my time with Ivy was during the summer, which included business trips, two weddings, numerous parties, moving, and my birthday. As time went on, I learned to contribute healthy snacks when I could, plan for any alcohol or treats instead of binging, and not to dwell on anything I ate or drank after — all of which I didn't give much thought to before. I also found that telling people about my nutrition plan helped, so that they would understand why I was asking to select a restaurant in advance, or didn't want to drink alcohol.

I work from home most of the time, so that had its pros and cons during my journey. While I had a lot of flexibility when it came to meal prepping or working out, it was also tempting at times to snack with my kitchen so close. Also, navigating lots of summer activities including holidays, weddings, moving and traveling for work made planning even more important so I could stay on track.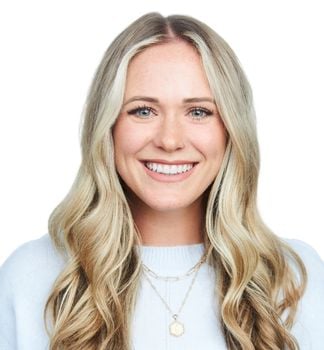 Ivy
Theresa worked exclusively with our team member Ivy Eliff. When Ivy isn't working with clients, she's hitting the gym, flowing on her yoga mat, cooking up something delicious and nutritious in her kitchen and if it's the summer, spending any free second at the shore.
Schedule your free consultation today
Before starting your journey with our team, we would love to chat!