Karen
About:
Hairdresser, spiritual being, food freedom enthusiast.
Goals:
Overcome food addiction and emotional eating, stop taking medications, increase physical activity.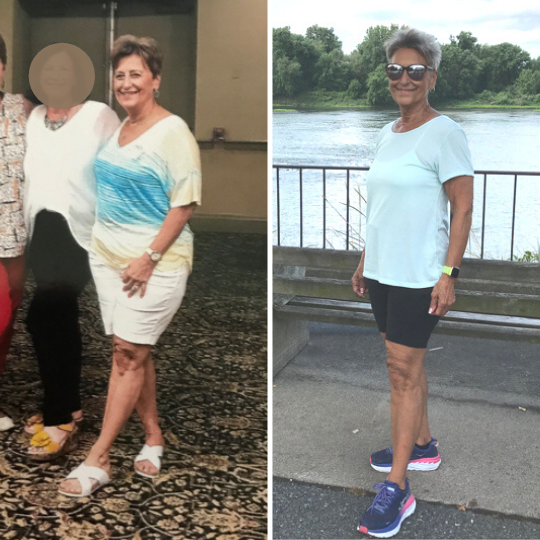 I've learned that my self- worth is not wrapped up in the number on the scale or how I look.
What prompted you to make a change?
I finally admitted that I was a Food Addict and Compulsive Overeater. It was suggested that I find a Nutritionist and a friend recommended Ivy. My journey started February 2020. I was inspired by reaching the point of desperation and being tired of food ruling my life. In other words, "hitting bottom"!
How has your life and health changed since working with OnPoint Nutrition?
I am happier than I have ever been. Reconnected with my Higher Power. I have more energy and walk on a regular basis. I feel good about myself and excited about life. My attitude toward people and life situations. My Cholesterol is back to normal and off medication.
Are you happy where you are now, or are you still working to change? What are future goals you would like to achieve?
I am happy where I am now although being an Addict, I need to continue to look at the Spiritual, Mental, and Physical side of myself. My goal is to continue working a 12 Step program with a sponsor and attend meetings on a regular basis. Eventually helping others who are afflicted with this Addiction. Another goal is to maintain my weight loss. Continue to exercise or just simply walk.
What was the hardest part of your journey? How did get through it?
Admitting that I am a food addict and accepting the fact that I needed help. I got through it with the help of OA, 12 Steps, and the people in the rooms who have gone before me. I could not do it alone.
What part of your transformation are you most proud of ?
Most proud of the Surrender process because without it, I would not be where I am today. Proud that I stuck with my food plan on a daily basis that ultimately lead me to my goal weight!! That my self- worth is not wrapped up in the number on the scale or how I look.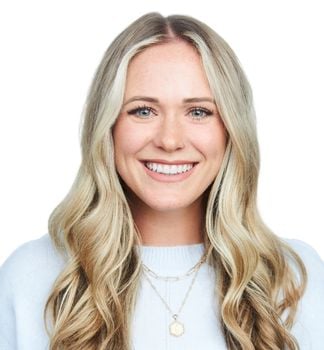 Ivy
Karen worked exclusively with our team member Ivy Eliff. When Ivy isn't working with clients, she's hitting the gym, flowing on her yoga mat, cooking up something delicious and nutritious in her kitchen and if it's the summer, spending any free second at the shore.
Schedule your free consultation today
Before starting your journey with our team, we would love to chat!