Shawn
About:
Follower of God, single dad, newfound confidence with cooking, enjoys meal prep and planning
Goals: Get under 200lbs, lowered body fat percentage, to be active long-term with kids and future grandkids, good blood test results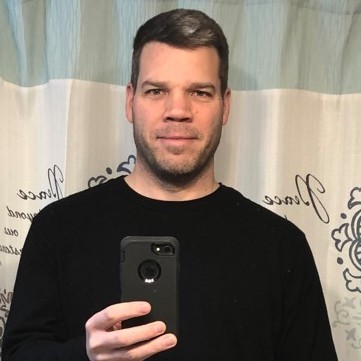 I really do better when I allow other people into my life to help me. In the past, I thought I could do many things on my own. Since working with Ivy, I really believe that is the key to my future.
What prompted you to make a change?
After a couple years of personal training and still struggling with weight loss, I knew it was nutrition related. I tried Whole30 prior and had good results but could not maintain. Realized that I did much better when working with people, instead of just a program. I found OnPoint Nutrition and liked the idea of working with a person online. I decided to try OnPoint Nutrition in November of 2019.
What have you learned since working with the nutritionists at OnPoint Nutrition?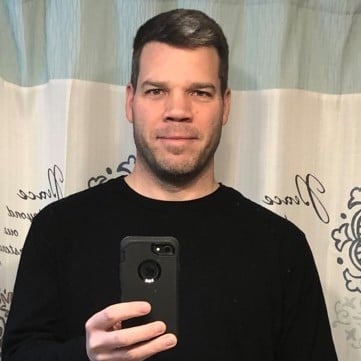 I really do better when I allow other people into my life to help me. In the past, I thought I could do many things on my own. Prior to joining OnPoint, I just began to see this. Since working with Ivy, I really believe that is the key to my future. Allowing others into my life to walk with me for whatever times and purposes they are there. It is much more enjoyable going through change when someone is walking with you.
What would you tell someone who is thinking about working with OnPoint Nutrition?
I understand that opening up your life, including eating habits, to others can be intimidating and sometimes feel shameful. Ivy has been very non judgemental and has encouraged each step of improvement along the way. She has listened intently during the times of struggles and realizes that I will not follow the plan all the time. Ivy has been very supportive in helping pick me back up after those times of struggle and lead me back to the path we have been on. She has also rejoiced in the successes I have attained and has helped me take the next steps. Don't be afraid to place your faith in the OnPoint system. Be sure to be honest with your nutritionist so they can properly evaluate your plan and make the necessary adjustments. OnPoint looks at much more than just nutrition and will help you where they can with fitness, sleep, and stress. So this is definitely a holistic approach to nutrition.
Are you happy where you are now, or are you still working to change? What are future goals you would like to achieve?
I am quite happy where I am now. However, I also am still working to change. I still have meal planning and food prep habits to establish better. I am continuing to work on the weight loss. I found putting faith in the OnPoint system is what has been working best, even during weeks when I do not see the results hoped for. My future goals are to continue establishing habits for meal planning and food prep. Continue working in more workouts during the week. Continue trying new recipes and challenge my cooking capabilities.
What part of your transformation are you most proud of ?
My energy levels! Feel much more focused when I do things. My workouts can be much more difficult. With quicker recovery, I have reduced rest time during workouts and challenge myself with more weight or longer times. Have a boost in confidence that I have not seen in many years. I notice I can approach and talk with people much easier. I can have more difficult conversations also.
What do you feel was unique about your situation that other people may relate to?
I went through a divorce about 2 years prior to starting with OnPoint. I put on a lot of weight during my separation, prior to the divorce. To help with some of the emotional struggles, I got involved in a couple bible studies, personal training, meeting with friends and counselors, and of course spending as much time as possible with my children, which I get several nights a week. All while maintaining a fulltime job with a 45 minute commute each way. All my time was jam packed with things going on. Every night, I had something scheduled to do and most nights would keep me away from home until bedtime. I felt I didn't have any free time to work in more workouts, much less meal planning and food prep.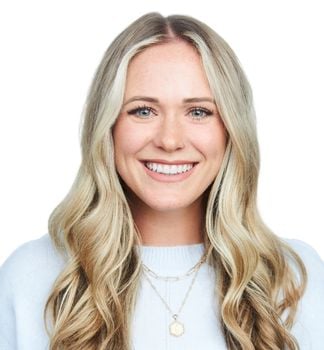 Ivy
Adam worked exclusively with our team member Ivy Eliff. When Ivy isn't working with clients, she's hitting the gym, flowing on her yoga mat, cooking up something delicious and nutritious in her kitchen and if it's the summer, spending any free second at the shore.
Schedule your free consultation today
Before starting your journey with our team, we would love to chat!