Kara
About: Social butterfly, foodie, anti-dieter
Goals: Weight loss, improve confidence, navigating restaurant menus, healthy eating for the family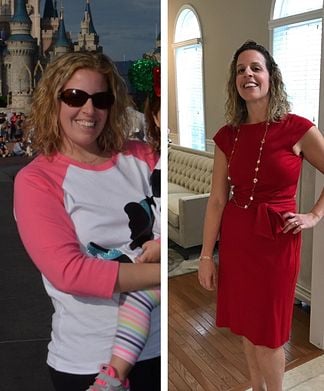 Working with OnPoint is not just going on a diet, it's a lifestyle change.
What prompted you to make a change?
I started working with OnPoint Nutrition for two reasons, my primary care physician and my sister. At an appointment with my primary care doctor, I told her I had been doing 12 miles a week on the treadmill but the number on the scale never changed. She basically told me that working out is good for you but has little to do with losing weight. For women, it is all about food. She suggested I see a nutritionist. Shortly after, my sister recommended OnPoint. After seeing her immediate results and knowing I needed a change in my diet after two pregnancies, I signed myself up.
How has your life and health changed since working with OnPoint Nutrition?
What has changed the most, aside from the 40 pounds, is my confidence has increased exponentially. I am now able, after two pregnancies, to wear my favorite designer dresses that I was wearing 10-12 years ago. I am in pictures now all the time with my kids, instead of just taking them. I never wanted to be in front of the camera before! I have more energy even though I work out less. I am much happier.
What have you learned since working with the nutritionists at OnPoint Nutrition?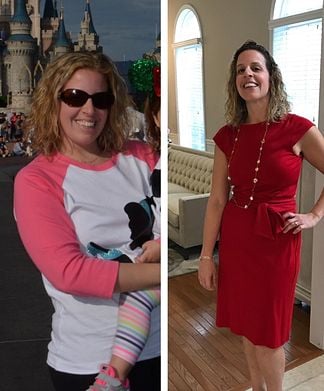 From this experience, I learned that I can have a healthy relationship with food. I can eat my ice cream, pasta and bread without guilt but in the right amounts. I enjoy and crave vegetables more than ever before and I have less of an (to zero) interest in fried foods. I do not eat now because it is in front of me, or my kids are eating it and they did not finish or I have had a rough day and just want to sit on the couch and drink wine or eat ice cream. I do not have to actively resist table bread at a restaurant, most of the time I no longer desire it. If I do want bread, I have one piece, not several. Going out to restaurants is still fun, but now I leave comfortably full and not regretting my meal. I have leftovers for the next day and I enjoy them just as much as eating the food out. I crave healthier foods now instead of the opposite.
What would you tell someone who is thinking about working with OnPoint Nutrition?
Do not hesitate! Start immediately and if you put in the time and the work, the experience will be life changing. I am never hungry and eat more in a day than I have ever eaten before. I was able to go on vacation to Disney World, eating out three meals a day and not gain any weight. While working with OnPoint, I also relocated states, spent many weeks this summer at the beach and got through Thanksgiving, Christmas and New Year's still losing weight or maintaining my current one. My husband even joined and lost 25 pounds already. I am not only pre-two pregnancies but also 10 pounds under my wedding weight. The staff at OnPoint (my sister and I both work with and love Kate) are professional, extremely knowledgeable, responsive and compassionate. They incorporate the foods you like into your personalized plan and provide new recipes so the plan does not become boring. Working with OnPoint is not just going on a diet, it is making a lifestyle change that will last far beyond the valuable time spent with OnPoint Nutrition.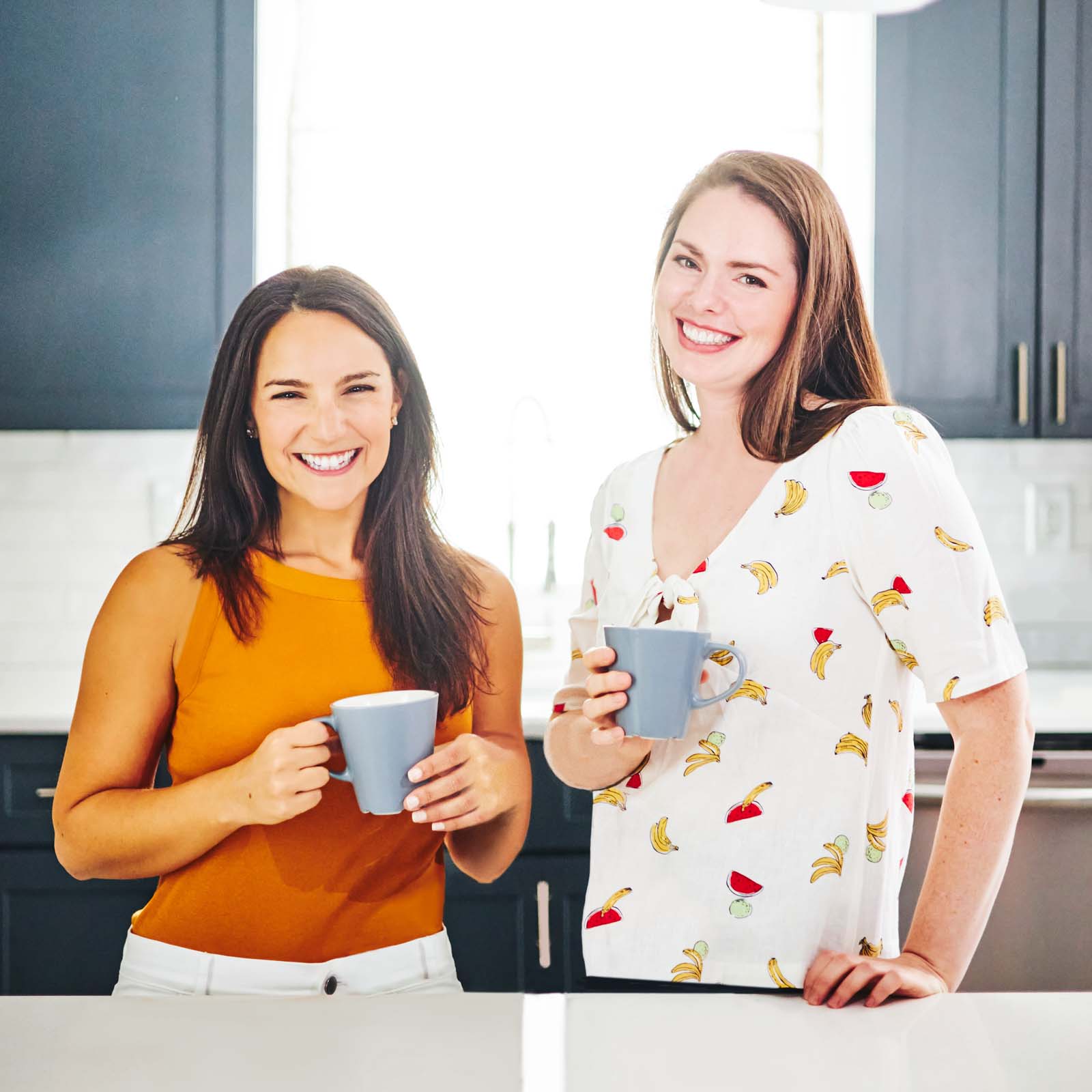 Our Team
Our personalized programs offers one-on-one coaching from a qualified team of dietitians and nutritionists to help you reach your health goals. With our structured support, you'll work at the pace you need to help you regain your confidence and lead a healthier lifestyle.
Schedule your free consultation today
Before starting your journey with our team, we would love to chat!