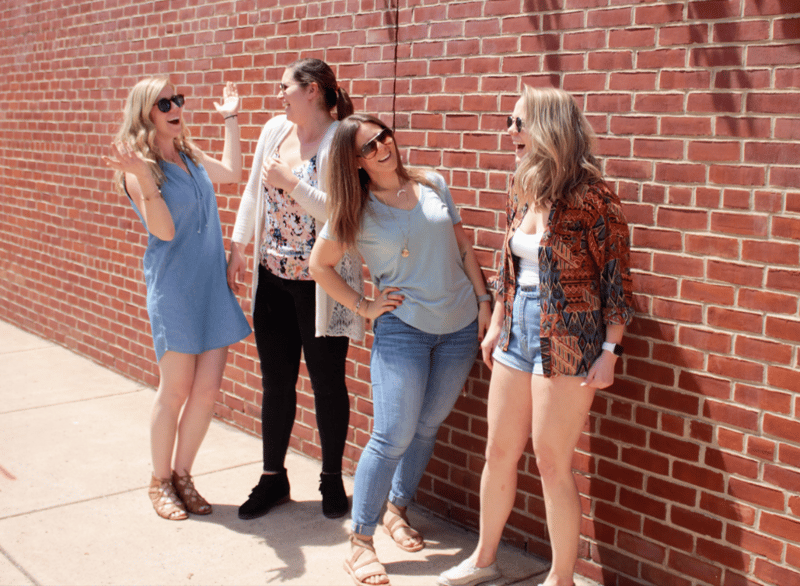 "The most common way people give up their power is by thinking they don't have any."
– Alice Walker.
When it comes to your health, you have the power to decide whether to chase your goals or leave them behind.
If you have reached this page, you are likely eager to start their weight loss journey.
The worst part of getting started with something is sifting through the options that come with the initial search.
You will most likely find more than a handful of options of varying niche and specialty.
There are many different types of weight loss coaches. For example: dietitians, nutritionists, personal trainers, and influencers.
And you also have the power to decide who will accompany you on your weight loss journey.
So how do you evaluate a weight loss coach?
A
re they a coach? Check
Have they helped other people lose weight? Check
Are they a great coach?
Are they the right coach for me?
How do I know?
When searching for a great weight loss coach, you will want to look into the more minor questions that will ultimately answer the big one– will this person take me to the finish line of my health goals?
In this article, we will dive into how to select the ideal weight management coach for you. Then you can confidently march forward knowing you have made the right choice and begin your weight loss journey.
We'll discuss several elements of a great weight loss coach, such as:
Credentials & Education

Specialties

Personality

Reviews

Cost
By the end, you will only have to stretch your brain to start churning up your list of health goals.
churning up your list of health goals.
Credentials of a Weight Loss Coach
One of the essential points to note and evaluate is the credentials of your possible weight loss coach.
There are countless options when deciding on the perfect coach for you, but you want someone knowledgeable and well-trained.
The registered dietician accreditation is one of the most recognizable and highly regarded credentials in the weight loss industry.
The potential dietitian must undergo extensive education and clinical training. Once complete, they must meet the national exam standards to receive their credentials.
A registered dietitian is one of the best options, mainly if your health goals go hand in hand with a medical condition.
Likewise, a nutritionist also has extensive education and likely certifications in various areas of health. Unlike the dietitian, a nutritionist lacks the credentials received by taking this exam.
Depending on your needs and the credentials themselves, either option is likely suitable.
When generally seeking help with your diet in conjunction with another condition that requires close monitoring by a professional both of these professions have the skills that you need.
Nutritionists deal with many areas:
Sports Fitness

Lifestyle (vegetarian/vegan)

Eating Disorders

Prenatal & Nursing Nutrition
A wide range of weight loss needs is best served with the help of a credentialed professional.
Nutrition coaches who are not registered dietitians may hold other certifications.
Since only some programs are equally intensive, it's crucial to do your research when reviewing the credentials.
Pay attention to:
Where the credential comes from

What the program entails

How often the certification is renewed

When they took their certification (is it current?)
You want to be sure you are selecting an educated professional when choosing a nutritionist for your weight loss coach. They should be well versed and up to date in the current science and standards of nutrition science.
Check out our blog to learn how nutritionists differ from dietitians: Dietitian vs. Nutritionist: Which is right for you?
Regardless of your choice, you know that when you're in the hands of a credentialed expert, you're miles ahead of someone who picks the first un-credentialed coach they come across.
If you focus on ensuring the qualifications of your weight loss coach (whether a dietitian or nutritionist) meet your needs, you will be in good hands.
Review The Education and Training of Your Weight Loss Coach
Most of the time, small changes in your diet can significantly impact managing or preventing various diseases.
Some of these diseases that are influenced by modifying your diet include:
Diabetes and Pre-Diabetes
High Cholesterol
High Blood Pressure
Does Your Weight Loss Coach Specialize in Any Areas?
If your weight loss journey requires more than run-of-the-mill knowledge, you might need a weight loss coach specializing in a particular nutrition area.
There are many routes a weight loss coach might take for specialties.
Here are some common examples of specialty training:
Diabetes Care and Education Specialist (CDCES)
Eating Disorder Specialist (CEDS)
Sports Dietetics (CSSD).
Obesity and Weight Management
Oncology Nutrition
Gerontological Nutrition
Renal Nutrition
Pediatric Nutrition
Pediatric Critical Care Nutrition
Depending on the credential, area of practice, and company policy of your weight loss coach, they are also required to continue their education regularly.
Dietitians and nutritionists often have areas of expertise. Find a weight loss coach that specializes in your area of concern if you want to see real results. They have the most relevant experience to assist you in reaching your objectives.
Does Your Weight Loss Coach Have Great Reviews?
Remember, any good vetting process involves seeing what other people in your shoes have to say about the weight loss coach or company.
Some examples of places to find reviews are:
On their website- Take these for what they are worth. A company will not showcase someone's bad experience, but it's nice to see what people love about the program and if it aligns with what you want.
For example: At OnPoint Nutrition, we have a page dedicated to reviews from our customers who want to share their experience.
Google Reviews

-This is undoubtedly one of the most well-known and well-trusted ways to check the reviews of a company. It exhibits positive and negative reviews, an average score, and individual comments about their experience.
Yelp, Bark, Facebook, etc.- These are less ubiquitous, as each person has their favorite to use when leaving a review. They are still a great place to go and see a handful of ratings and opinions on the service you are considering.
Checking out the reviews is invaluable since it will give you a sneak peek at what you might be dealing with so you can decide if the program is right for you.
Does Your Weight Loss Coach Have a Good Personality?
No one wants to feel awkward.
Take the time during the vetting process to get a feel for your weight loss coach's personality to ensure it is a fit for your own.
If your weight loss coach has a peppy "can-do" attitude that would send you to the moon, but you work better with a more relaxed, mellow demeanor, you will want to know this before getting started.
Plus, there is nothing worse than starting a program that you think will be great, and it turns out that your weight loss coach has the personality of a saltine cracker.
Vet your coach's personality so you can feel comfortable, rather than accidentally signing up with someone you don't vibe with, or you will likely suffer because your relationship won't be motivating or engaging.
How Much Does it Cost to Work With a Weight Loss Coach?
Everyone has their price tag.
Likewise, you do not want to choose the perfect plan for you …and realize you cannot afford it.
Weight loss coaching can range in price. We have seen costs as low as $55 per month all the way up to $500 per month. The average cost will land somewhere round $65 per hour.
Be sure to check out the price page or inquire about prices upfront so there are no surprises down the road.
If you have the opportunity, be a savvy shopper, and keep your eyes peeled for discounts and promotions your prospective coach might offer (or have coming up!)
Some examples of standard discounts and promotions are:
Couples Programs (grab your spouse and get fit together!)

Holiday Promotions (Christmas, New Years, etc..)

Black Friday Deals (everyone does them now!)

Veterans Discounts (serving you for serving us!)

Senior Discounts (never too mature to chase a new you!)
Some programs even have the option for your health insurance to cover your journey.
Don't settle for less, but make sure the perfect weight loss coach for you is also ideal for your pocket.
Questions to Ask a Weight Loss Coach Before Signing Up.
To sum it up, we know it is a total bummer when you start with a program that looks great on the surface but turns out to be a dud.
At OnPoint Nutrition, we have helped thousands of clients like you who are ready to chase their weight loss goals. You may be ready to go all in, but you need to know how to fine-tune your search for the right coach.
You want to ensure you choose a credentialed expert with a great personality, the right specialty and certifications, and the right price tag.
Here's our go-to point-by-point checklist for how to vet your weight loss coach:
Do you have a degree in nutrition?
Where is your degree from?
Do you have any certifications?
Where are your certifications from?
How long was your training program?
What did your training program consist of?
Did you complete any hands-on training with clients?
Do you specialize in any client type?
Have you worked with other clients like me?
Have your clients like me achieved their goals?
What does your program cost?
Do you offer discounts/installments/promotions?
Do you accept insurance?
After answering these questions, you will better understand whether the coach you're targeting is a catch or has a catch.
When you are chasing your dreams of the ideal you, having the best weight loss coach by your side will make or break your success.
Never settle for less.
You deserve to reach your weight loss goals and be the better version of yourself
Topics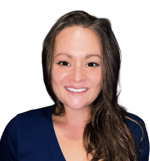 Abby Aikens is a Content Manager who works with OnPoint Nutrition to spread the word about better health. With an arsenal of Dietitians and Nutritionists at her finger tips, Abby aids the mission of improving access to valuable information about how nutrition can change lives. Abby knows well the power of good nutrition and believes in the mission of OnPoint to educate and bring better health to their clients.