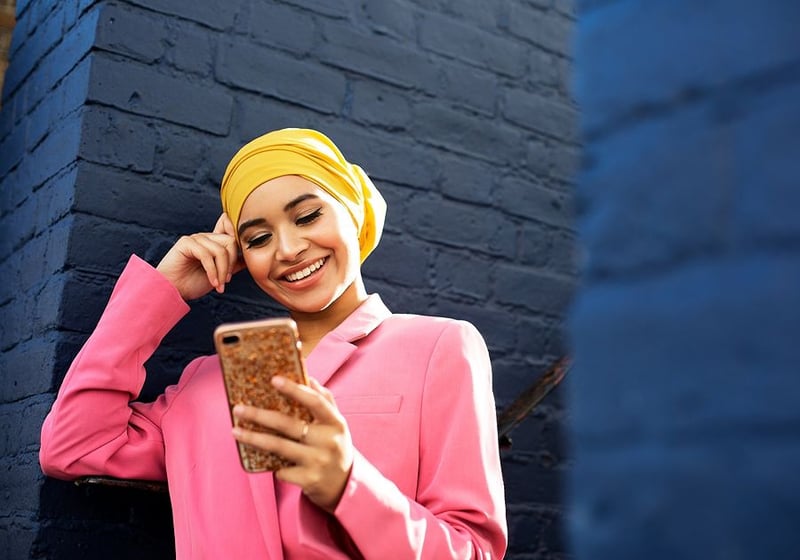 If you've tried and failed to lose weight, you know how challenging it can be.
Working with a weight loss coach may be very beneficial because having one can help you determine which lifestyle modifications best suit your unique genetics, medical history, and daily routine.
Hundreds of results will pop up when you search for "weight loss coaches near me," some of which will be more useful than others.
So how do you choose?
At OnPoint Nutrition, we have helped more than 3,000 people just like you learn what it takes to achieve what it takes to reach their health goals, and we know how hard our clients worked to find us.
Many of them came from a long line of failed fad diets and had to sift through countless options of weight loss programs.
To avoid diet-disaster programs and cash grabs, you must do homework before contacting different instructors or programs.
Your lifestyle and the type of coaching that is offered need to be compatible to make your way to success, so a great way to start thinning out your options is by digging into what each program has to offer.
In this article, we'll discuss what makes a good weight loss coach, how weight loss coaching works, and how you can use this information to pick the right coach.
What Does a Weight Loss Coach Do?
Understanding your biology and making sustainable lifestyle changes is key to meeting your weight loss goals. Despite the common misconception—it isn't really about willpower alone.
Of course, you have to WANT to lose weight and follow through with your goals, but many popular fad diets focus on restrictions and milestones rather than the reward of a nutritionally complete diet.
This is where your weight loss coach will play the most significant role in meeting your goals.
Are The Coaches Methods Based On Science and Medical Research?
If you are choosing a great weight loss coach, they should give you resources and plans based on current medical research.
Consensus is sometimes tricky in the dieting world, as new "fast-track" fads always come out to lose the weight you want.
If it sounds like a miracle, it probably is not, and it won't stick.
That's why choosing a weight loss coach trained in nutrition and dietetics is often the best option for finding a coach that is not only right for you but will help you achieve effective and lasting results.
What Qualifications Should a Weight Loss Coach Have?
Weight loss coaches sometimes differ from registered dietitians, licensed mental health counselors, and nutritionists.
To become a weight loss coach, you don't need to undergo the same education, registration, or certification that the occupations above require to fulfill their duties.
This means you may find a weight loss coach who is more like a personal trainer or even an Instagram influencer.
These options may work for some people, but these coaches often do not have any special training or education to support their clients beyond the initial "20 pounds down fast!"
Dietitians and nutritionists often fill the role of a weight loss coach most healthily and sustainably. Therefore, it may be a good idea to seek a coach with credentials in nutrition or dietetics.
Specifically, seeing a dietitian is especially important if you need to reduce your weight for health reasons or to alleviate the symptoms of a condition.
They are best equipped to give you the information you need to properly nourish your body and steadily lose weight while improving your overall health.
What Sort of Training or Expertise Do Weight Loss Coaches Have?
Working with a well-trained weight loss coach may be the best path to help you reach your goals for various reasons.
A knowledgeable weight loss coach can help you achieve your health goals while catering to your specific medical needs.
In cases of medical diagnosis, most appropriately, this professional is a dietitian, and many of them pursue areas of nutrition in which they can specialize.
Some of the specialty certifications available include:
Obesity and Weight Management Board-Certified Specialist
A Board-Certified Oncology Nutritionist
Renal Nutritionist, Board Certified
A Board-Certified Gerontological Nutrition Specialist
Board-Certified Sports Dietetics Specialist
A Board-Certified Pediatric Nutritionist
No matter the reason, if you're trying to lose weight, it is essential to have a coach who can provide you with factual information.
They should know the most up-to-date information about food, possess the knowledge of how to utilize food as fuel, and provide the emotional support you need to stick with your weight loss goals.
Does Their Pricing Model Fit into Your Budget?
Of course, you must be able to afford the weight loss program you choose. So it would help if you looked at those within your budget as you narrowed your options.
Be sure to look out for deals, discounts, promotions, and installment plans.
Some programs even accept insurance for part or all of the cost of the weight loss program.
They could be the opportunity you have been waiting for to see if a great program matches your needs at a lower price.
What a relief!
These fabulous deals alleviate some of the pressure, enabling you to get into the program of your choice. Don't miss out!
How a Weight Loss Program Works
Most weight loss coaching programs will have personalized one-on-one sessions where you work with your coach on making a sustainable plan to attack your weight loss goals.
You may have the option to work in person or attend virtual sessions for convenience.
These meetings will often occur at least once per month and sometimes once or twice weekly, depending on your chosen program.
A great coach won't just present you with a curriculum to follow as you would with a regular old fad diet online.
Ideally, your sessions will be focused on cultivating growth in your lifestyle, such as:
expanding nutrition education
building skills to handle daily life
developing sustainable routines
setting goals to achieve new habits
You know you are getting a great weight loss coach if they take the time to learn your routine to figure out how to make natural choices that complement your goals while not hindering your happiness.
A great weight loss program aims to educate clients to make nutritious choices that adequately include all food groups in their daily consumption.
It shouldn't be so hard to live a better life!
Maintaining success requires having a professional on your side who can assist you adapt to your new objective.
How to Find a Weight Loss Coach
It is daunting to face all the options out there when it comes to hiring a weight loss coach.
Despite the effort it takes to sort through all of the information, finding the perfect coach to meet your goals is one of the most important things you can do for your health.
Hiring a weight loss coach may be a great idea if you're trying to lose weight but aren't sure what to add to your diet or exercise regimen.
Because everyone's genetics, medical history, and daily routines are different, it may be helpful to work with a weight loss coach who can help you determine which changes will be the most effective for you.
Suppose you can carefully review the information provided by each company, the qualifications of those working for them, the cost of the programs available to you, and the client reviews.
In that case, you are sure to find an excellent program and be well on your way to meeting your goals.
As the only place for you to live- preserving your body is worth it!
At OnPoint Nutrition, we've helped over 3,000 individuals like you choose a great weight loss coach and learn the steps necessary to meet their health objectives.
Once you have made a choice, the last ingredient is your motivation to take on your goals!
Let's do this together!
Topics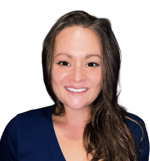 Abby Aikens is a Content Manager who works with OnPoint Nutrition to spread the word about better health. With an arsenal of Dietitians and Nutritionists at her finger tips, Abby aids the mission of improving access to valuable information about how nutrition can change lives. Abby knows well the power of good nutrition and believes in the mission of OnPoint to educate and bring better health to their clients.