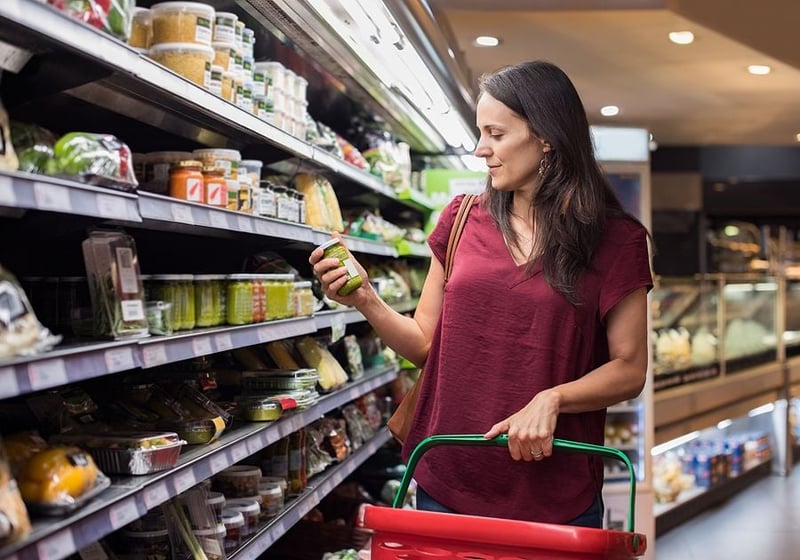 Health insurance coverage can be notoriously confusing and overwhelming to decipher, adding stress to what should be a stress-free process of finding someone you can collaborate with on your health goals.
Will you be fully covered or partially covered? Will out-of-pocket payment be your only option for moving forward? When it comes to health insurance, there are a wide variety of scenarios that could play out.
The good news is that many of the major insurance providers offer coverage for nutrition counseling, which will help to offset some of the total cost.
In this article, we'll dive further into the factors that determine whether or not your health insurance provider will cover the cost of nutrition counseling, and what that might mean for your out-of-pocket contribution.
Will my health insurance provider cover nutrition counseling?
So you're searching for an online nutrition coach and think you've found your perfect match, but you're unsure if your health insurance provider will cover some, most, or all of the cost.
Luckily, we take the guesswork AND stress out of determining if your health insurance provider will offer coverage for our personalized nutrition counseling services. But first, let's talk about what factors into whether or not you'll be qualified for coverage.
7 factors that determine if your health insurance will cover nutrition counseling
There are a few different factors that determine if you can use your health insurance to supplement the cost of nutrition counseling. These factors can vary from company to company, but here at OnPoint Nutrition, they include:
1. Your insurance provider
At OnPoint, we are an in-network provider with most major insurance companies, including Aetna, Cigna, Independence, Blue Cross/Blue Shield, and United Healthcare.
In-network providers have contracts with certain health insurance companies. If the dietitian you're looking to work with is an in-network provider with your insurance company, the likelihood of your health insurance company offering a portion of coverage is high.
If you have health insurance coverage with one of these companies, they may offer coverage for nutrition counseling, but let's keep digging.
2. Your plan-specific benefits
Most insurance companies offer different plans which cover a variety of services. Whether or not nutrition counseling is one of the services that qualify for coverage depends on your plan's policies.
Many health insurance plans will cover some portion of what they consider "preventative services", and what falls under this category is dependent on which insurance plan you fall under.
Further, if your insurance covers nutrition counseling, there are a variety of contingencies or requirements that might prevent coverage of the full amount, including:
3. A required referral
Whether or not you'll need a referral from your primary care doctor for nutrition counseling services varies from provider to provider.
Additional factors that impact this requirement is if your dietitian is in-network or not, and if the situation is determined to be an emergency.
4. A required deductible
A deductible is the amount of money you have to pay out of pocket before your health insurance provider starts covering the cost of medical expenses.
If you haven't met your out-of-pocket deductible, your health insurance provider may not offer coverage until you do.
5. A required per session co-pay
Co-Pays are a fixed dollar amount required by your health insurance provider, which should be clearly stated on your health insurance card.
Most co-pays are required at the time of service, or in some cases before services are provided.
6. A limit on the number of sessions covered in a calendar year
Some health insurance providers will offer coverage for a maximum number of nutritional counseling sessions per calendar year.
It's not uncommon for some providers to mandate annual limits which cap the number of services offered in a calendar year. Once that annual limit is reached, you are responsible to pay out-of-pocket for any remaining balance.
What is offered for the number of sessions that are covered depends on your provider and plan.
7. Your state of residency
Due to specific state licensure statutes (the granting of permission to perform acts which, without it, would be illegal), our team members can submit sessions directly to insurance providers in the states they are licensed in.
Learn more: Dietitian licensure statutes by state
Do I have to call my provider to determine if coverage is offered?
As I mentioned at the beginning of this article, we take the guesswork and stress out of determining if you qualify for insurance coverage.
Our team here at OnPoint consists of two Medical Billing specialists whose main job is to contact each potential client's insurance provider by way of an "eligibility check."
An eligibility check will uncover whether or not your current plan offers any amount of coverage for nutrition counseling services.
You are not responsible for getting in touch with your insurance provider throughout the process unless you have additional questions or concerns.
How long does an eligibility check take?
Depending on your provider and the volume of calls they receive, you can expect to get the results of your eligibility check anywhere between 3-7 days after you submit your insurance information to our team.
We are happy to run an eligibility check before you even schedule your free consultation if you'd prefer to find out first if coverage is offered before taking the next step.
The other option is to meet with our consult team and get matched with a dietitian first to get a spot on their calendar. Before your kickoff session, we will run an eligibility check and get back to you with the results before that first session.
If coverage is offered, how does that get applied to the total cost of my program?
Once your eligibility check is complete, our consult team will reach out to you via email with the results. If there is coverage offered, you will be provided with a coupon code to use during checkout. This code applies your insurance coverage to the total cost, and will show you the outstanding, out-of-pocket balance (if any).
Who do I get in touch with to get my eligibility check?
Schedule your free consultation to learn more about our company and programs before submitting insurance information
We know how important your physical AND financial health is to you. Our goal with every client is to make sure the process of crushing your health goals is a seamless and stress-free one.
Let's work together to ensure we cover all our bases so that you can make an informed and confident decision in your important health journey.
Topics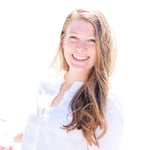 Liz has been reading nutrition labels since she learned how to read. Growing up with severe peanut and tree nut allergies she learned that it's important to know what you are putting into your body. She made her first big lifestyle change as a freshman in high school, when she decided to become a vegetarian. However, it wasn't until she took a food class in Italy as part of a study abroad program in college that it clicked in her mind that she wanted to make food and nutrition her career. Liz graduated from Penn State University in 2015 with a bachelor's degree in Nutrition, as well as a bachelor's degree in Marketing. She completed her dietetic internship with Aramark in Philadelphia, and her master's degree at Northeastern University shortly after.