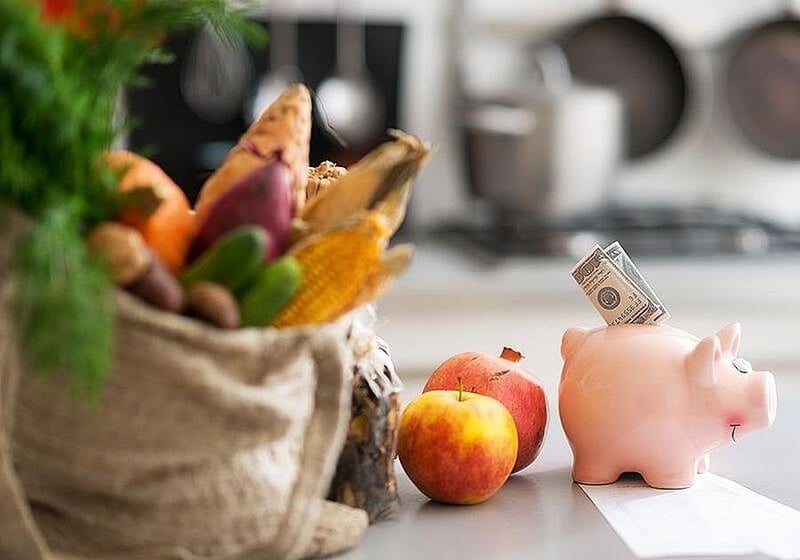 Insurance can be confusing.
We find ourselves asking things like, is this provider in-network? Will this service be covered? Am I going to receive a surprise bill for this later?
Deciphering your coverage, plan-specific benefits, and the rest of the fine print is often overwhelming.
The good news here is that many major insurance providers do offer some coverage for nutrition counseling with a registered dietitian.
Here at OnPoint Nutrition, we are in-network with many insurance providers and will help you determine your coverage before starting your program.
In this article, we'll dive into the factors that determine if your health insurance company will cover your work with a dietitian, including:
Your insurance provider
Your plan-specific benefits
Referral requirements
Deductible status
Potential co-pays
Coverage limits
Your place of residence
We'll also discuss how to find out if your specific insurance provider and plan will cover your nutrition counseling program so you can be prepared before signing up for anything.
Will My Insurance Cover Working With A Dietitian?
Before we dive into the factors that affect insurance coverage, we need to make sure we have the basics covered.
First, most major insurance providers cover nutrition counseling, but only with registered dietitians who are licensed through the Commission on Dietetic Registration (CDR).
Not sure what the difference between a dietitian and a nutritionist is? We explain it here.
Second, not all dietitians are set up to accept health insurance payments. Dietitians must be licensed through the state(s) they practice in and credentialed with each individual health insurance provider in order to accept health insurance as a form of payment.
If you find a registered dietitian who accepts health insurance, it's time to dive into your coverage to get the specifics.
7 Factors That Determine Health Insurance Coverage
While these factors are fairly standard, they may vary by nutrition practice. Here at OnPoint Nutrition, these are the factors we use to determine your coverage for our programs.
Your Insurance Provider
The first factor is your insurance provider. If your registered dietitian is in-network with your health insurance provider, you are one step closer to coverage.
At OnPoint Nutrition, we are in-network with:
Each registered dietitian and/or their nutrition practice chooses which insurance providers they would like to be in-network with, so this varies based on the dietitian you are looking to work with.
Your Plan-Specific Benefits
Most insurance providers offer different plans that cover different services at different price points. The plan you select may determine if nutrition counseling is covered or not.
Some plans may cover preventative services, and nutrition counseling may fall into this category. However, not all plans offer this type of coverage.
If your specific plan does cover nutrition services, it still may not cover 100% of the cost. The following factors will further help determine the price you will pay to work with a dietitian.
Referral Requirements
Some insurance companies require individuals to provide a referral from their primary care physician for nutrition counseling to secure coverage.
These referrals may need to be for specific medical concerns or conditions, including weight management, diabetes, high cholesterol, or kidney disease.
If this is the case, you can simply ask your PCP, or another physician you see, to provide a referral stating that nutrition counseling is recommended and providing details on why you are being referred to a dietitian.
Deductible Status
Your deductible is the amount of money you are required to pay out-of-pocket before your health insurance provider begins covering the cost of your medical expenses.
Some insurance providers will only cover the cost of nutrition counseling after you have met your yearly deductible.
Potential Co-pays
A co-pay is a fixed dollar amount that your health insurance provider requires you to pay for medical services. Oftentimes, this amount is listed directly on your health insurance card.
Co-pays are often required at the time of the service. In some cases, the co-pay is even required before the service.
Coverage Limits
Some insurance companies will cover 100% of the nutrition counseling services you receive, while others will cover a set amount each year.
Many insurance providers will provide coverage for a specific number of sessions per plan year. After your designated number of sessions is completed and paid for by your insurance company, you will be responsible for paying for the remaining session out-of-pocket.
Your Place of Residence
Licensing for dietitians and insurance credentialing requirements can vary from state to state, which may also affect your coverage. The country and/or state where you live and where your dietitian practices may impact your coverage.
How Do I Find Out If My Insurance Covers Nutrition Counseling?
Here at OnPoint Nutrition, we take care of that for you.
We have two Medical Billing Specialists on our team who will contact your insurance company on your behalf to determine your coverage.
We call this process an eligibility check.
Your eligibility check will let you know if you have coverage or not, as well as how many sessions are covered, and what your out-of-pocket costs will be (if any).
The eligibility check process can take anywhere from three to seven days after you submit your insurance information. This time frame varies based on your insurance provider.
Throughout the eligibility check process, you are not required to contact your insurance provider. However, if you have questions or concerns you would like to discuss directly with them, you are welcome to reach out to them at any point.
How Do I Complete An Eligibility Check?
You have two options for completing an eligibility check.
First, if you'd like to determine your coverage before taking any other steps, you can request an eligibility check before you schedule your free consultation with our team.
To request an eligibility check now, simply fill out this form and click submit.
Alternatively, you can schedule a free consultation with our consult team, get matched with a registered dietitian, secure a spot on her calendar, and then request an eligibility check.
If you choose to do your consultation first, we will run your eligibility check and let you know what your coverage is before you complete your initial session with your dietitian.
Regardless of which option your choose, as soon as we have the information from your insurance provider, we will reach out to you via email with all of the details regarding your insurance coverage.
What's Next?
If you are ready to dive into nutrition counseling with a registered dietitian, or at least ready to gather some more information, we are here for you.
If you're curious how much working with a dietitian will cost if your insurance provider does not cover nutrition counseling, read How Much Does Working With A Dietitian Cost?
To learn more about how to prepare for your consultation, watch this 4-minute video.
When you're ready, schedule your free consultation to take the first step in your health and wellness journey.
Topics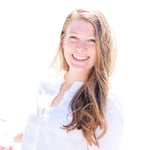 Liz has been reading nutrition labels since she learned how to read. Growing up with severe peanut and tree nut allergies she learned that it's important to know what you are putting into your body. She made her first big lifestyle change as a freshman in high school, when she decided to become a vegetarian. However, it wasn't until she took a food class in Italy as part of a study abroad program in college that it clicked in her mind that she wanted to make food and nutrition her career. Liz graduated from Penn State University in 2015 with a bachelor's degree in Nutrition, as well as a bachelor's degree in Marketing. She completed her dietetic internship with Aramark in Philadelphia, and her master's degree at Northeastern University shortly after.