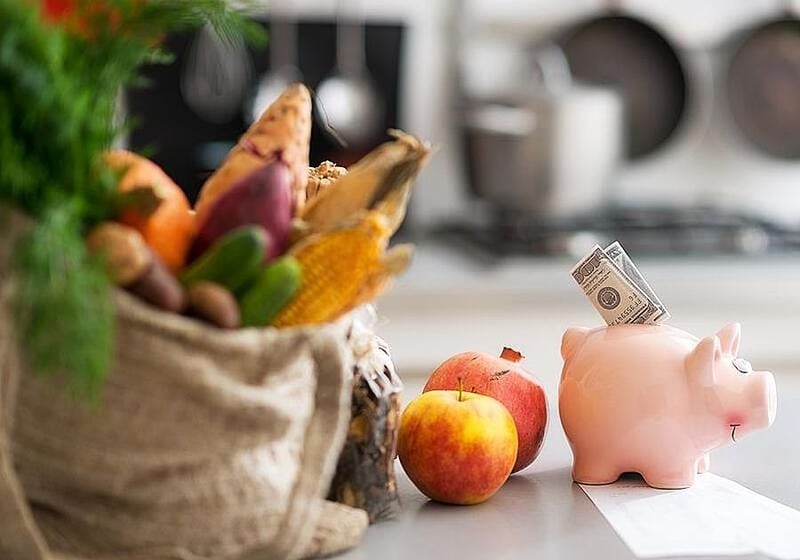 Life is expensive.
There's no shame in wanting to know how much something is going to cost before signing up.
While we truly believe that investing in your health is one of the smartest investments you can make, we understand that you want all the details before you dive in. You deserve to know what you're signing up for before you sign on the dotted line.
At OnPoint Nutrition, our dietitians and nutritionists provide personalized nutrition counseling to help you achieve your health and wellness goals.
Before we jump into the facts and figures, let's quickly talk about what dietitians are, what nutrition counseling is, and if all of this is right for you.
What Is A Dietitian?
Registered dietitians are food and nutrition experts who have completed extensive training and education in nutrition, food, psychology, chemistry, and more.
Dietitians are trained in both medical nutrition therapy and nutrition counseling.
Medical nutrition therapy is an evidence-based practice that uses the latest scientific research to guide nutrition interventions for various conditions.
Nutrition counseling describes how dietitians work with people like you.
What Is Nutrition Counseling?
Simply stated, nutrition counseling is the process of altering your diet to improve your health.
Nutrition counseling isn't just about the food and it's certainly not just someone telling you what to eat to improve your health.
Instead, nutrition counseling involves collaboration between you and your dietitian.
During a nutrition counseling program, you will dive deep into what you eat as well as why you eat the foods you do, when you eat, how you feel about your body and food, and more.
Nutrition counseling is completely personalized to each individual and built to fit your life, your schedule, your routine, and your goals.
Your dietitian is there to guide you and provide you support and accountability while you work together to reach your nutrition, health, and wellness goals.
Is Nutrition Counseling Right For You?
Dietitians work with a wide variety of individuals on a wide variety of goals.
Dietitians work with individuals with medical concerns including, but not limited to:
Dietitians also provide nutrition counseling to individuals with goals that are not related to medical conditions including:
Weight loss
General health and wellbeing
Longevity
Improving your relationship with food
Transitioning to a

plant-based diet

And more
How Much Does Nutrition Counseling With A Dietitian Cost?
Now that we've covered the basics of dietitians, nutrition counseling, and who may want to work with a dietitian, let's get to why we're all really here.
How much does this all cost?
If you Google the cost of nutrition programs you will find prices ranging from $50 for a one-time session to thousands of dollars for multiple-month packages. Prices vary significantly in this industry.
Part of this variation is the result of the personalized nature of nutrition counseling.
In general, there are four main factors that influence the cost of nutrition counseling:
Your chosen program
The number and frequency of sessions
Whether you join individually or as a couple
Your place of residence and insurance provider
Your Chosen Program
Most nutrition counseling practices offer multiple program options to align with your wants and needs.
One of the biggest factors here will be your goals. As we said before, nutrition counseling programs are personalized to you and your goals.
If you are working to take control of a serious medical condition, your program will likely look different from the program of someone who is trying to lose a few pounds or someone who is transitioning to a plant-based diet.
Other factors that will influence the program that fits your needs include:
Your preference for in-person vs. virtual sessions
Your schedule and availability to meet with your dietitian
Your dietitian's availability and ability to accept new clients
The Number and Frequency of Sessions
The total number of sessions needed to achieve your goals and the frequency you meet with your dietitian will also play a big part in determining the cost of your services.
Thinking about what your goals are and what is a reasonable time frame to meet them in will give you the best ability to estimate your overall cost. However, it is important to keep in mind that progress takes time and be realistic in your estimate.
Most practices offer multiple session frequencies that you can choose from. You may want to meet your dietitian as often as two times each week, or as infrequently as once each month.
The more often you see your dietitian, the more you can expect to pay, and the more progress you can expect to make.
Discussing session frequency with your dietitian is also important so that together you can come up with a plan that provides you the support you need to reach your goals.
Individual Program vs. Couples Program
Here at OnPoint, as well as at some other nutrition practices, you have the option to join an individual program where you work one-on-one with your dietitian.
However, you also have the option to join with your partner if you'd like to embark on the journey together to provide each other with continuous support and accountability.
Joining as a couple will result in a lower price per person than joining as individuals.
Place of Residence and Insurance Provider
Many registered dietitians are licensed and credentialed to accept insurance payments for nutrition counseling services. However, this often depends on your place of residence, your dietitian's license(s), and your insurance coverage.
If your insurance provider covers nutrition services and you reside in a state where your dietitian is licensed and approved to accept insurance, your program may be fully or partially paid for by your insurance company.
To learn more read: Does Health Insurance Cover The Cost Of Nutrition Counseling?
Other Factors
While these are the four main factors that influence the price of working with a dietitian, there are some other factors to take into consideration when considering who to work with.
Nutrition practices set the price for their services. Factors that go into that decision include:
The experience level of their dietitians
Any specific certification or specialties held by their dietitians
The reputation of the practice and/or individual dietitians
The location of the practice
If you are looking for a highly specialized, well-known dietitian in New York City, it will likely come with a larger investment than a more generalized dietitian in a small town.
How Much Does Nutrition Counseling With OnPoint Nutrition Cost?
Now that you understand all of the factors that go into determining the price of nutrition counseling, let's get into the specifics.
Here at OnPoint, we offer three online nutrition counseling programs.
All of our programs include:
Kickoff session - 1 virtual 45-minute session
Skill-building sessions - 9 or more virtual 25-minute sessions
Long-term follow-up sessions - 3 virtual 25-minute sessions
Let's dive into each program.
The Essentials
This program is designed to teach you the pillars of a custom healthy lifestyle.
The Essentials program includes one session each week for 10 weeks plus 3 long-term follow-up sessions and the cost is $535.
The Academy
This program is our most popular and helps you build life-changing strategies for better health.
The Academy program includes two sessions each week for 10 weeks plus 3 long-term follow-up sessions and the cost is $735.
The Concierge
This program is a total reset of your health, home, and lifestyle.
The Concierge program includes two sessions each week for 10 weeks in addition to 3 healthy home reset sessions plus 3 long-term follow-up sessions and the cost is $1110.
How To Get Started
If you are ready to dive into nutrition counseling, or at least ready to gather some more information, we are here for you.
Before starting any of our programs you will schedule a consultation with our team to discuss your goals, as well as determine which of these programs would be the best fit for you and your needs.
You will talk through all the factors we outlined above with a member of our team so you can feel confident you picked the right program for you.
To learn more about how to prepare for your consultation, watch this 4-minute video.
When you're ready, schedule your free consultation to take the first step in your health and wellness journey.
Topics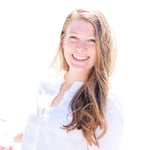 Liz has been reading nutrition labels since she learned how to read. Growing up with severe peanut and tree nut allergies she learned that it's important to know what you are putting into your body. She made her first big lifestyle change as a freshman in high school, when she decided to become a vegetarian. However, it wasn't until she took a food class in Italy as part of a study abroad program in college that it clicked in her mind that she wanted to make food and nutrition her career. Liz graduated from Penn State University in 2015 with a bachelor's degree in Nutrition, as well as a bachelor's degree in Marketing. She completed her dietetic internship with Aramark in Philadelphia, and her master's degree at Northeastern University shortly after.