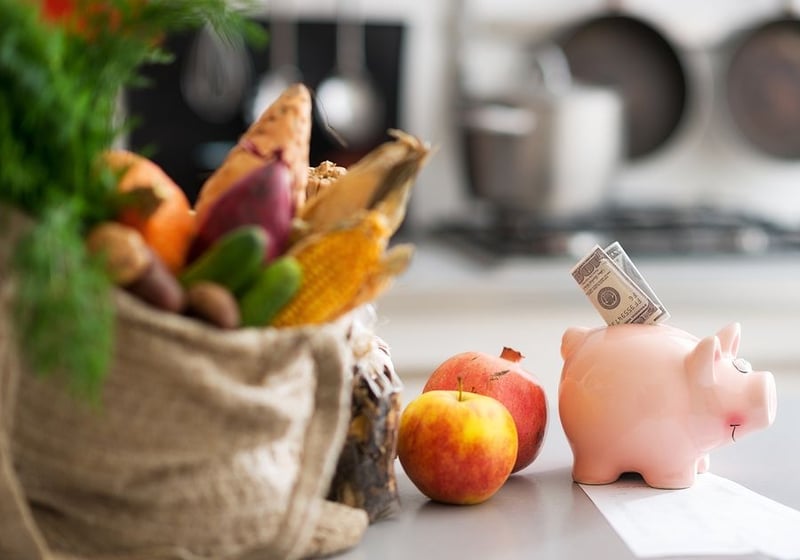 If you're anything like me, before making any major life decision, you want to know what it's going to cost you. Life is expensive, am I right?
There is no doubt that investing in your overall health (whether that's with time, energy or money) can offer lifelong benefits, but what exactly does working 1-on-1 with a health professional cost, and what can you expect out of the process? We're here to break that down so that you can make an informed decision before taking the next step on the road to a healthier you.
At OnPoint Nutrition, our Registered Dietitians and Nutritionists provide a personalized and holistic approach to nutrition guidance to assist you in your whole health journey.
Registered Dietitians and Nutritionists share their expertise and guidance around improving health for weight loss, disease prevention, and chronic illness management. They are credentialed health professionals with a science-based understanding of nutrition and its effects on the human body. In this article, we'll explore the top 4 factors that influence the cost of nutrition. They include:
Your chosen nutrition program
How many visits you need
If you are joining individually or as a couple
Your place of residence
What can I expect to pay for virtual nutrition counseling?
1. Your chosen nutrition program
A variety of nutrition program options are available to you to align with your current goals, availability and overall needs.
Personalized nutrition counseling programs can differ based on the frequency of sessions (or meetings) with your nutrition coach, and how often you should speak with someone is dependent on a variety of unique factors like:
In-person or virtual visits
Current health conditions
Schedule and availability
The availability of the dietitian accepting new clients
Everyone's goals, lifestyle and needs are different, and each requires a frequency of visits unique to them.
2. How many visits you need based on your current goals
To give you a better idea of who is the best candidate for each category, we determine what your goals and challenges are, and the frequency of sessions needed to meet those goals and tackle those challenges.
For example, if you are someone looking to manage chronic illness symptoms, you may need a higher frequency of visits to navigate these nuanced issues and build an appropriate plan. Many clients with ongoing health issues can find relief from symptoms, but the process could take longer.
If you're someone who is looking to lose a bit of weight or manage a mild food allergy, you may not need as high a volume of sessions to reach your goals.
3. If you are joining as an individual or a couple
Sometimes it's easier to take the next step in your nutrition journey by embarking on that journey with someone.
Your partner, friend, colleague or family member may want to join you so that you are both able to assist each other through the process and provide each other with an "accountability buddy." I've spoken to many couples who are equally as invested in each other's health as they are their own, and doubling efforts can have amazing results!
Although this buddy may have different goals than you, leaning on each other for support and sharing this lived experience can help you both reach your goals more successfully.
4. Your place of residency and insurance provider
OnPoint Nutrition's Registered Dietitians are licensed to accept insurance in specific states. This allows us to submit sessions directly to insurance providers of client's who live in these states.
Setting up a free consultation to speak to someone on our team can help determine if your place of residency qualifies.
The best part? If we accept insurance in your state, it may offset the out-of-pocket cost to join. Who doesn't love a discount?!
Learn more about our available programs here.
How do I know if my insurance provider will offer coverage to supplement the cost of nutritional counseling?
Depending on the state you reside in and your individual plan, health insurance may supplement a portion of the cost of personal nutrition counseling.
After submitting your insurance information via a safe and secure link, our Medical Billing Specialist will connect with your insurance provider to compile any information about your plan-specific benefits.
Once benefits are determined, our consult team will assist with the next steps so you can begin your nutrition-focused journey with one of our team members.
What exactly do Registered Dietitians and Nutritionists do to help their clients?
Registered Dietitians and Nutritionists work closely with clients who might be struggling to lose weight or improve their health due to symptoms of chronic disease or food sensitivities. They assist with guidance around making better food choices tailored to a client's specific goals or needs in order for them to lead a healthy lifestyle.
What are the benefits of working one-on-one with a Registered Dietitian or Nutritionist?
Working one-on-one with a Dietitian or Nutritionist at OnPoint Nutrition means getting a plan built just for you. Consider them your own personal coach and cheerleader. There are several benefits to a personalized approach including:
Personally tailored nutrition advice
Guidance in navigating food allergies or sensitivities
Guidance in navigating new or difficult medical diagnoses
Knowledgeable, scientific, evidence-based approaches
Accountability and follow-ups
Customizable plans
Consistent check-ins
Check out these 10 reasons to see a Registered Dietitian.
What should I expect when working with a Registered Dietitian or Nutritionist?
During your time collaborating with a Dietitian or Nutritionist, you will undergo some health assessments to determine the best course of action for you. You may be asked to provide medical history and a detailed meal and snack history so that your Dietitian or Nutritionist can become better acclimated with your current habits and prepare a personalized plan for your time together so you can easily reach your goals.
The key points and areas of focus that may be discussed during your time together include:
Your daily meals
Meal preparation and guidance
Micro and macronutrient needs
Your energy and activity levels
Chronic illness symptoms and management
You will be responsible for:
Logging your food into a mobile app
Keeping a daily food journal or diary
Attending all scheduled sessions
Setting, and hopefully crushing your goals
Providing any supplemental information to assist your dietitian in providing you with the best possible service
To Learn more about our technology and community, visit our Online Coaching Technology page.
What steps do I take to get started on a program?
Our team is here to assist you through the beginning stages of the process to ensure you get the direction and support you need.
The first step is to schedule your free consultation with our team. During this consultation, you will be provided a safe space to share your story, including any challenges you may have faced along the way. The team will review your goals and help you determine which of our personalized programs best aligns with your current needs. More often than not, most of the things you're describing to us, we have been through ourselves.
If you want to learn more about our process before scheduling a consult, check out this informative video with our consult team. We are here to answer any of those lingering questions that might pop up before, during, or after your consultation.
We truly cannot wait to help you improve your quality of life and feel your best. Your goals are attainable and worth your hard work and dedication. Let us help you get one step closer to those goals!
Or, learn more about nutrition coaching in our Comprehensive Guide to Nutrition Coaching to help you find the right nutritionist or comprehensive program.
Topics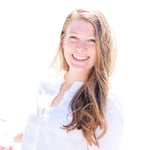 Liz has been reading nutrition labels since she learned how to read. Growing up with severe peanut and tree nut allergies she learned that it's important to know what you are putting into your body. She made her first big lifestyle change as a freshman in high school, when she decided to become a vegetarian. However, it wasn't until she took a food class in Italy as part of a study abroad program in college that it clicked in her mind that she wanted to make food and nutrition her career. Liz graduated from Penn State University in 2015 with a bachelor's degree in Nutrition, as well as a bachelor's degree in Marketing. She completed her dietetic internship with Aramark in Philadelphia, and her master's degree at Northeastern University shortly after.