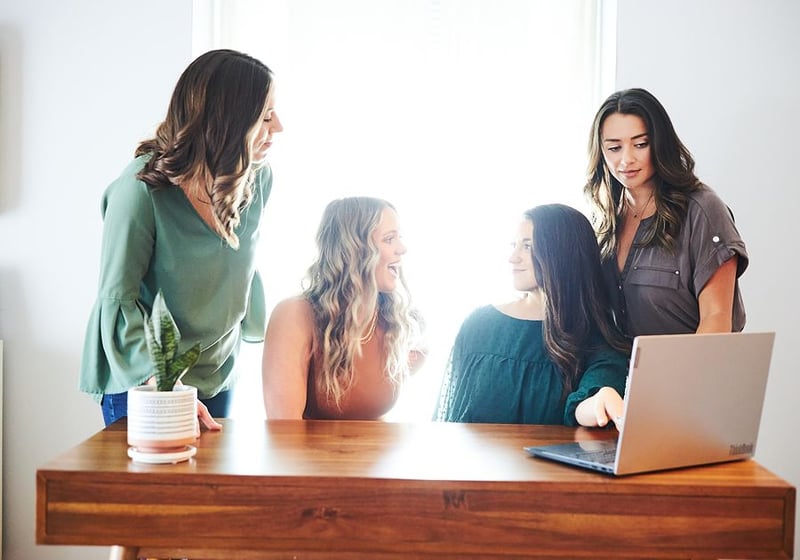 We live in a world where instant gratification is a marketing tactic and immediate results are a sales tool. Investing our time, energy, and money into a service can feel overwhelming and unpredictable; understandably we'd want to know exactly how long something is going to take so that we can work our lives around it.
Embarking on a personalized nutrition counseling program should be an exciting and hopeful experience! Making your health and wellness a top priority has some long-lasting and life-changing results, but more often than not, you have to put the time and work in.
There are several factors that will determine the length of time you should work one-on-one with a nutrition coach or dietitian to reach your health goals. Some of these factors are within your control, but some of them may not be.
At OnPoint Nutrition, we have helped over 3,000 clients reach their goals in sustainable ways while maintaining their relationship with food. Each of these clients put in the effort needed to reach their goals.
How Long Should You Expect To Work With A Nutrition Coach Or Registered Dietitian?
Have you ever heard the saying: "life is what happens when you're busy making other plans"? It's a great example of how, while most of us like to have our days scheduled out perfectly, life doesn't always go as planned.
How long you can expect your personalized nutrition program to last is contingent on so many things, some of which you might not even be able to predict or expect.
In this article, we'll address what you should take into account when determining how long you should work one-on-one with a professional nutrition coach or registered dietitian.
First, Why Are You Looking To Work With A Nutrition Coach Or Registered Dietitian?
You've decided to start looking for a nutrition coach or registered dietitian to support you through your health journey. What brought you to this decision? An important part of the process is to do some self-review and make a list of your health goals and challenges to this point. It's always important to know your "why".
Your "why" can also help you better navigate which program is right for you, how much time you are willing and able to put into it, and the level of commitment you'll be starting with.
Here are some reasons that might come up (and the ones we see most often at OnPoint Nutrition):
5 Reasons To Work With A Nutrition Coach
1. You are trying to navigate a recent or long-standing chronic illness diagnosis
When treating or preventing chronic disease, focusing on your nutrition can play a vital part. It has been proven that poor nutrition practices can cause disease, exacerbate underlying symptoms, and even shorten one's lifespan.
Most of the time, small changes in your diet can make a big impact on managing or preventing a variety of diseases and health concerns, most notably:
High Blood Pressure
Food Allergies
Check out more of our blog articles on different disease states and preventative methods.
2. You are struggling with a food allergy or intolerance
Many Americans struggle with food allergies or food intolerances. It can be difficult to know how to get enough of the important nutrients your body needs when you are restricted from eating certain foods, or even entire food groups.
Working one-on-one with a nutrition coach or registered dietitian is a great route to take if you're unsure how to make the healthiest choices for you based on the limitations of your diet.
Most dietitians are trained in guiding their clients through elimination diets or testing out limiting specific foods. These methods can be used to see if triggers can be determined and thus avoided for a better quality of life.
A few of the most common food allergies and intolerances include:
Dairy
Gluten
Shellfish
Nuts
Soy
3. You are switching to a Plant-Based, Vegetarian, or Vegan Diet
Eliminating meat from one's diet can be a tricky endeavor to take on alone. Working with a nutrition professional ensures a more smooth transition.
First, let's run through a quick breakdown of each of the above diets, as there is some wide-ranging confusion on exactly what each consists of:
Plant-based diets
Plant-based diets include mostly whole grains, fruits, vegetables, legumes, nuts, and healthy oils. People on a plant-based diet will also mostly stay away from processed foods, refined sugars, and refined grains.
With a plant-based diet, animal products might be limited, however, they are usually not omitted completely, making this diet different than Vegetarianism or Veganism.
Transitioning to a plant-based diet can be beneficial for things like heart health and decreasing inflammation.
Vegetarianism
To put it most simply: vegetarian diets do not include meat, fish, or poultry. Those on a vegetarian diet typically still consume dairy products, refined sugars, starches, and processed foods, however, there are an entire subset of vegetarian diets that might eliminate any or all of those.
Some sub-types of Vegetarianism include:
Lacto-Vegetarianism - elimination of animal products and eggs. Dairy is still consumed.
Ovo-Vegetarianism - elimination of animal products and dairy. Eggs are still consumed.
Lacto-Ovo Vegetarianism - elimination of animal products only. Dairy and eggs are still consumed.
Pescatarianism (or "Flexitarian") - elimination of red meat and poultry. Dairy, eggs, and fish are still consumed.
Veganism
Veganism goes far beyond diet. Most vegans practice a whole lifestyle change outside of just the things that they eat.
Veganism is a true elimination of all animal products and animal by-products. This means vegans not only eliminate meat, dairy, fish, and eggs from their diets, but they also do not use honey, gelatin, beeswax, silk, leather, wool, or any other item that would be classified as an animal by-product.
Keep in mind that although some vegans will not use animal by-products, others might. For some, being vegan is a dietary change, for others, it is a complete lifestyle change. Sometimes veganism is practiced for health reasons, and sometimes for health AND ethical reasons.
4. You want to improve your relationship with food
Diet culture has led most of us to stress eating, yo-yo dieting, binge eating, and other unhealthy eating patterns in an effort to achieve unrealistic standards of health and beauty.
Our team at OnPoint is well-versed in approaches like intuitive and mindful eating to assist those who struggle with feelings of shame, guilt, or fear around food. Working one-on-one with a nutrition coach or registered dietitian ensures you're getting to the root of these feelings, all while getting a better education on how you can make good choices for yourself and still enjoy your meals and feel satiated.
Building a better relationship with food is always our goal. We want you to see the results you are looking for while still finding joy in eating!
5. You are looking to lose or gain weight
If weight loss is your goal, working with a professional is your best bet to see results.
Your personalized nutrition program will offer resources to make the process seamless and your nutrition coach or registered dietitian will assist you with finding ways to reach your weight goals without restriction.
If your goal is to gain weight, many of our sports and fitness-based dietitians can help you learn successful ways to increase weight safely while also building lean muscle mass and feeling your best.
6 Factors That Influence How Long You Might Work With A Nutrition Coach Or Registered Dietitian
As I mentioned earlier, there are some factors in life that can move or adjust our desired timeline with things. Some of these factors are within our control, and some of them are less likely to be controlled by us.
All of the factors listed below will more than likely determine how long you should work with someone to reach your goals.
Let's start with those factors that are mostly within our control and can rule the end result:
1. Commitment
Are you fully committed to bettering your health?
Your commitment is your promise or agreement to fulfill the requirements expected of you to follow through on reaching your goals.
Joining a personalized nutrition counseling program is more than just a financial commitment, it's a promise to your nutrition coach that you will put in the effort.
2. Effort
Once you've committed to yourself and your nutrition coach, it's time to put in the work.
Consistent effort leads to results. When our clients are set on what their goals are and put the effort in to achieve them, it makes the rest of the journey easier and more rewarding.
Showing up consistently and on time to your sessions, logging your food daily, and asking the necessary questions are only going to help you both move towards success.
3. Perspective
If you perceive something as being negative or difficult in some way, that will shape your attitude towards it.
We all have different bodies, goals, challenges, and health struggles, therefore we all have different points of view. Our team helps you to see the bigger picture and allow yourself to see your goals as realistic and attainable, no matter who you are.
Shifting your perspective shifts your attitude, which also shifts your behavior. Having a positive mindset through the process will only take you one step closer to a beautiful end result.
Now, here are some of those pesky factors that might fall out of our control for one reason or another:
4. Schedule
Life happens, right? How many times do we let ourselves get fixated on everything going exactly as it should, only to realize life has other plans?
For all intents and purposes, we hope (and sometimes expect) things to run smoothly, and for no blips to occur along the way. Expecting the unexpected is a great mindset to have. It never hurts to have a Plan B, but at the very least, to know how to shrug it off when life hands you a curveball.
Keeping an organized schedule is great in theory, but multiple things can pop up that take us off course.
5. Finances
Starting on a personalized nutrition counseling program requires a financial investment. Consider this step one in the commitment phase.
As much as some of us make it a point to save and plan ahead, things happen.
If for any reason, our finances are affected by a change in jobs, a move, or another one of life's many unpredictable milestones, it may affect the amount of time we work with someone.
6. The Past
You've heard it before: you can't change the past. No truer words have ever been spoken because this is a fact.
If any decisions you made in the past are leading you to us, let them stay in the past. Consider your first one-on-one session as a brand new start.
Although some uncontrollable things from the past could affect your future (chronic illness diagnosis, surgeries, injuries, etc), dwelling on them doesn't help you to get any closer to your desired outcome. Let's start fresh and move forward, shall we?!
In The End, Your "Why" May Also Determine How Long The Process Will Take
As you get further through this article, has it helped you to decide on your "why"; the reason you are looking for one-on-one nutrition support?
At the end of the day, how long you work with someone is a completely personal decision, based on so many different things.
We are lucky to live in a world where there are endless options available to us and our ever-changing bodies. We are all unique and have our own stories that may have led us to do one thing or another. It's important to remember that that uniqueness means it could take you a very different amount of time than the client before or after you.
Scheduling your free consultation with our team may help you better determine your "why" or your most important reasons for reaching out to us. Talking with our team could assist with removing self-doubt and shifting your perspective or attitude.
We're here to walk you step-by-step through what might be an overwhelming or confusing terrain for you. Let's talk and get you one step closer to the finish line, no matter how long it takes!
Or, learn more about nutrition coaching in our Comprehensive Guide to Nutrition Coaching to help you find the right nutritionist or comprehensive program.
Topics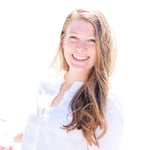 Liz has been reading nutrition labels since she learned how to read. Growing up with severe peanut and tree nut allergies she learned that it's important to know what you are putting into your body. She made her first big lifestyle change as a freshman in high school, when she decided to become a vegetarian. However, it wasn't until she took a food class in Italy as part of a study abroad program in college that it clicked in her mind that she wanted to make food and nutrition her career. Liz graduated from Penn State University in 2015 with a bachelor's degree in Nutrition, as well as a bachelor's degree in Marketing. She completed her dietetic internship with Aramark in Philadelphia, and her master's degree at Northeastern University shortly after.