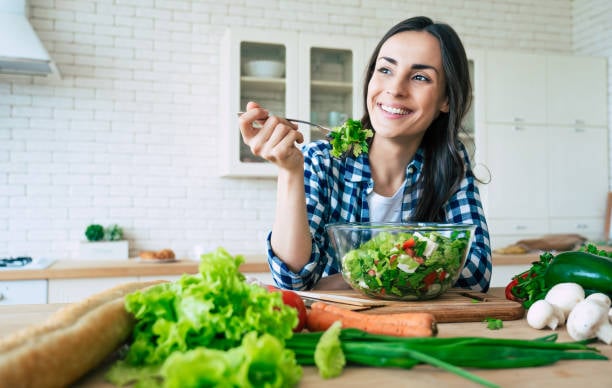 It can be overwhelming to take that first step towards your health goals when there are so many companies out there pledging to help you reach success.
When it comes to choosing a nutrition program, there are a plethora of options. You can take the self-paced approach by working with one of those corporate giant weight-loss companies, dive into a group setting, use a personal trainer at your local gym, or go with your workplace or doctor's recommended nutrition program.
Do any of those feel personalized to you and your unique health journey though?
We all live in vastly different bodies, with different genetics, medical issues, and overall needs. Wouldn't it feel more promising to spend your hard-earned money working side by side with a knowledgeable and credentialed professional?
At OnPoint Nutrition, we value each client we work with as a unique individual with unique needs. We have helped over 3,000 clients improve their health by applying personalized plans that align with these unique needs.
In this article, we'll break down the ins and outs of how personalized and holistic nutrition programs can differ from some of the other options that are out there, and how this approach can offer an increased likelihood of reaching your desired goals and seeing your return on investment.
But before we get started, let's cover some basics first. You may be wondering, "what exactly is personalized nutrition counseling?"
What is personalized nutrition counseling?
Nutrition counseling can mean different things for different people.
Overall, nutrition counseling implies working with a nutrition professional to apply a detailed and therapeutic approach to managing health goals with changes to one's nutrition and diet.
A personalized, one-on-one program with a dedicated professional can take things to the next level, but being confident first with what your overall needs and goals are is the first step.
Let's peel back the layers here and determine why you might be a perfect candidate for a personalized nutrition counseling program.
So, what would a personalized program cost me?
The cost of a personalized nutrition program can differ from the programs that don't include one-on-one support from a credentialed professional.
At OnPoint Nutrition, you are not just a number or a face in the crowd. You get the opportunity to build a strong and personal relationship with your nutritionist or dietitian that includes a deeper education you might not receive from group or self-paced options.
OnPoint Program costs, per 10-weeks:
The Essentials (Bi-Weekly sessions) = $405.00
The Academy (Twice weekly sessions) = $735.00
The Concierge (Twice weekly sessions + 3 Home Reset Sessions) $1,110.00
Each program includes a lot more than just virtual counseling sessions. Here's what else you can look forward to with your personalized nutrition program:
Access to the OnPoint Nutrition food-logging app, which includes a direct messaging feature to keep in touch with your nutritionist or dietitian
Access to the Member Portal, a resource for you to use while you're a client with us. The Member portal includes a recipe database, webinars, and more
A personalized Meal Planning Guide, including one full week of breakfast, lunch, dinner, and snack recommendations
An educational and holistic approach from your nutritionist or dietitian
A long-term care plan
Check out some additional details about what's included in program costs.
The cost difference between impersonal and personalized nutrition counseling
When participating in more of a self-paced or group-type nutrition counseling environment, you won't receive the same level of specialized service you would working one-on-one with someone who is dedicated to your case.
The price range for those "big box" programs that don't include a personalized approach can range anywhere from $20 to $50 per month, on average. This lower-cost option may include resources and a comprehensive plan but it is likely you won't have an exclusive relationship with an experienced professional offering you guidance throughout the process.
Keep in mind many of these companies also require you to purchase their branded products like food, supplements, and kitchen gadgets, adding to the cost by providing you with material items, but not individualized care based on your unique body's needs.
Who benefits from personalized nutrition counseling?
Working closely with a nutrition coach or dietitian isn't just for those looking to hit a specific number on a scale. This personalized approach can provide much-needed assistance with a variety of other health issues or concerns, including:
Chronic illnesses
The symptoms of many chronic and ongoing health issues can be treated or better managed with diet changes. The return on investment is high when working with a nutrition professional who can assist you with holistic changes to your diet in order to manage chronic health issues.
Many Registered Dietitians specialize in different disease states which allows them to provide a higher level of care for their clients. As someone who struggles with a chronic illness myself, I can confidently say that you really can't put a price on adding a trusted professional to your support team in order to improve your quality of life.
The health conditions we often help clients with at OnPoint Nutrition are:
Pre-Diabetes, Diabetes Type I, and Diabetes Type II
PCOS (Polycystic Ovary Syndrome)
Gut Health Issues including IBS, Diverticulitis and Crohn's Disease
Learn more about how to help treat the above conditions here.
Food allergies and diet transitions
A large population of Americans struggles with food allergies and intolerances. These can be tricky to maneuver in a way that doesn't feel like you need to restrict yourself.
Nutrition Coaches and Registered Dietitians can assist with navigating the confusing terrain of food allergies and intolerances. Most often, small changes like food swaps and mindful eating can help.
The most common food allergies and intolerances that OnPoint clients struggle with include:
Celiac Disease and Gluten Sensitivity
Dairy Intolerances
Nut Allergies
Food allergies and intolerances can most definitely impact your day-to-day life, and working with someone who can help you manage them can mean a better quality of life and a better relationship with food.
Additionally, we work with many people who are transitioning to Plant-Based Diets and Vegan/Vegetarian Diets.
Sports and fitness-based goals
Athletic performance as well as injury management and prevention can be aided with good nutrition.
Working with a Nutrition Coach or Registered Dietitian who specializes in sports and fitness nutrition can help you to perform at your best.
When it comes to fitness or sports-related goals, our team can assist with:
Building lean muscle mass and reducing fat
Properly fueling pre and post workouts
Increasing stamina and endurance
Building a strategy for your daily meals to help you optimize sports performance is a popular choice for many athletes.
Weight loss or gain
Some of us feel our most confident and healthy at a certain weight range. Several environmental, lifestyle, and medical factors can throw a wrench in our weight goals, whether we are looking to lose OR gain weight.
Whether weight loss or gain is important to you for a personal or medical reason, the guidance and accountability of a nutrition coach or registered dietitian can provide that extra push that might be needed to make small changes that turn into big results.
Building a better relationship with food
Different factors in life can contribute to a poor relationship with food and can impact how, when, why and what we eat on a daily basis.
Intuitive Eating and Mindful Eating are principle-based approaches that many nutrition coaches and registered dietitians adopt and train their clients with to avoid many of the following:
Food shame or guilt
Ignoring hunger cues
Stress or

binge eating

Yo-Yo dieting
Restricting or limiting entire food groups
How will my nutritionist personalize a program specifically for me?
As I mentioned above, you will likely find many options available to you when searching for a nutrition program to help you reach your health goals.
The main difference between some of the options above and a personalized approach is that one-on-one counseling allows you to work with a dedicated and knowledgeable professional in real-time.
A personalized, holistic nutrition program also signifies the importance of looking at a client's whole health.
The main ways our nutrition coaches and dietitians at OnPoint Nutrition make your experience personal to you include:
Reviewing your medical history
After your free consultation, you will be required to submit your medical history before your first session.
Our consult team will send over a link to include this important information via a digital HIPAA-compliant form.
Your medical history will be under review by your nutritionist or dietitian as helpful and supplemental information to build your file and ongoing nutrition plan before you get started on your health journey.
Reviewing your lab results and blood work
If you've had recent blood work done that you feel has an impact on any health conditions, your dietitian may want to review it to make an informed decision on your care plan.
Reviewing your free consultation session notes
During your free consultation, our consult team will ask you pertinent questions relating to your current eating habits, lifestyle, activity levels, and relationship with food.
These notes are confidential and organized for each individual so that the dietitian you are matched with can review them to begin working on the most valuable plan for you.
Calculating your ideal macronutrients
Macronutrients are nutritional compounds required in larger amounts to help your body to function at its best every day.
We all require a slightly different ratio of macronutrients to be in optimal health, and macronutrients all play different roles in your body.
Your dedicated nutritionist or dietitian will use the following information to best calculate where your macronutrients should fall:
Height
Weight
Age
Gender
Activity Levels
How to get started with your personalized nutrition program
Your free consultation is the first step. During this consultation, our team gets to know you and learns about your goals and challenges, which will help us match you with the best dietitian for you.
We hope that the information provided in this article gave you a better idea of why investing in personalized nutrition counseling should be the next step for you in your journey to optimal health and wellness.
Think of all the things you spend money on in a year; how many of those things are investments in your health? Your financial commitment will go far if you are ready and willing to put in the work and truly make yourself a priority.
We want to learn more about you and your health journey to allow us to make informed decisions about which team member you should work with, how often you should meet with them, and what your overall plan will entail. By clicking the link below to schedule your free consultation, we'll get you started on building that plan!
Topics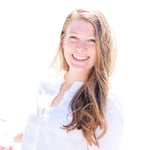 Liz has been reading nutrition labels since she learned how to read. Growing up with severe peanut and tree nut allergies she learned that it's important to know what you are putting into your body. She made her first big lifestyle change as a freshman in high school, when she decided to become a vegetarian. However, it wasn't until she took a food class in Italy as part of a study abroad program in college that it clicked in her mind that she wanted to make food and nutrition her career. Liz graduated from Penn State University in 2015 with a bachelor's degree in Nutrition, as well as a bachelor's degree in Marketing. She completed her dietetic internship with Aramark in Philadelphia, and her master's degree at Northeastern University shortly after.