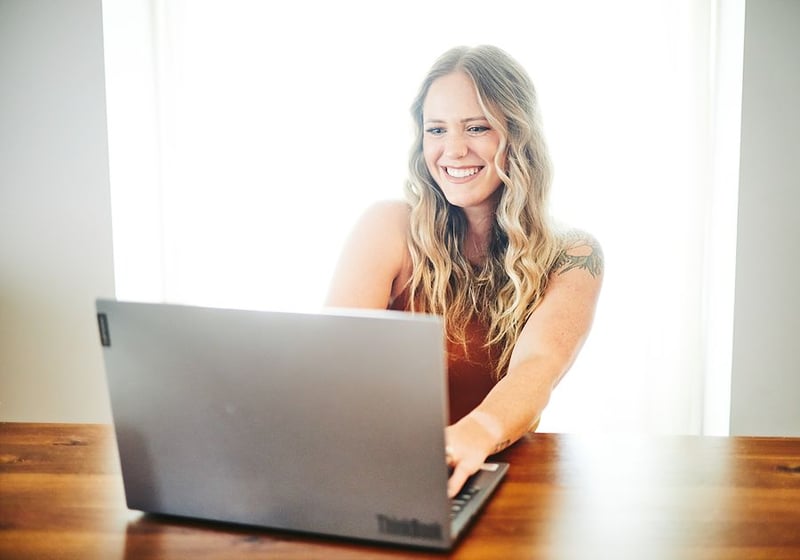 If your car is making a weird noise, you call a mechanic.
If your sink is leaking, you call a plumber.
If you're sick, you call a doctor.
If you're looking to make a change to your diet, who do you call? WeightWatchers? Noom? Your personal trainer? Your friend who lost weight?
None of the above.
If you're looking to lose weight, manage a chronic medical condition, or simply eat healthier, you need a nutrition expert.
Registered dietitians are the food and nutrition experts and can help you achieve all of these things in a way that no diet plan or individual with just a little bit of nutrition knowledge can.
As a registered dietitian myself, I know how instrumental working one-on-one with a dietitian can be for people like you looking to change the way you eat. I help people like you navigate these changes and find a healthier version of themselves every single day.
In this article, I'll help you understand:
What dietitians are
What it's like to work with a dietitian
Who may want to work with a dietitian
Why you may benefit from working with a dietitian
How to find the best dietitian for you
What Is A Dietitian?
As I said above, registered dietitians are considered experts in food and nutrition.
Dietitians complete extensive education and training, including a bachelor's degree, 1200 hours of supervised practice, and a national examination.
Dietitians study food and nutrition science, psychology, sociology, anatomy, physiology, biochemistry, and more to build a solid foundation of knowledge.
During their schooling and training, dietitians learn to provide evidence-based medical nutrition therapy, which means using the latest scientific research to guide their nutrition recommendations.
Dietitians also learn how to provide effective nutrition counseling and build personalized nutrition programs to help individuals achieve their health and wellness goals.
What Does Working With A Dietitian Look Like?
Working with a dietitian is a personalized experience because dietitians acknowledge that everyone is different and needs a different approach.
However, there are many common threads in the approach most dietitians take.
Most dietitians will start with the basics to gather more information about you before diving in. Your dietitian will need to know more about:
Your basic information including your age, height, weight, and personal goals.
Your medical history including any medical conditions you currently deal with or have previously dealt with, any medications you take, and any food allergies or sensitivities you have.
Your lifestyle factors including your current eating habits and preferences, daily schedule, and cooking preferences.
Your physical activity level including what activities you do and how much

exercise

you get regularly.
Your mental and emotional health including your relationship with food and your body, and any history of disordered eating or eating disorders.
Other related factors including sleep, stress, and self-care.
After gathering this information you and your dietitian will work together to determine what factors need to be changed for you to achieve the goals you have set.
Your dietitian will help you set specific, measurable, incremental goals that move you closer to the big goals you have set.
Your dietitian will provide you guidance, as well as support and accountability throughout your journey.
Who Should Work With A Dietitian?
Dietitians work with a wide variety of individuals on a wide variety of goals.
As we discussed above, dietitians are trained in medical nutrition therapy, which is the management of chronic medical conditions through holistic changes to your nutrition, physical activity, and overall lifestyle.
Dietitians work with individuals with medical concerns including, but not limited to:
Dietitians also provide nutrition counseling to individuals with goals that are not related to medical conditions including:
Weight loss
General health and wellbeing
Longevity
Improving relationships with food
And more
Why Work With A Dietitian?
Going back to where we started, if you're looking to lose weight, manage a chronic medical condition, or eat healthier, a dietitian is the expert you need to help you do so.
Yes, there are plenty of other options out there that promise you results. And yes, some individuals do find success using these methods. However, if you want to work efficiently toward your goals a dietitian will be your guide to get there.
Dietitians are humans who are trained to provide you with personalized recommendations that will work specifically for you. Your dietitian will respond, adapt, and provide you with real-time feedback so you can redirect and stay on course to reach your goals.
How To Pick The Best Dietitian For You
There are a lot of dietitians out there, and while all dietitians must complete the same baseline education and training requirements, each dietitian is different from the next.
Finding the best dietitian for you can be a make or break in your journey, so a little research can go a long way.
When looking for the right dietitian, you'll want to consider factors including:
Training, education, and credentials
Specialty areas
Personality match
Level of support
Cost
Training, Education, and Credentials
All dietitians are required to complete specific training and education before being credentialed as registered dietitians.
However, some dietitians will choose to complete additional education, training, and/or certifications.
Some dietitians will complete a master's degree or Ph.D. in nutrition. Others will complete additional internships or residencies to gain more experience. Some dietitians also complete additional certifications in specific practice areas.
Specialty Areas
As I just mentioned, some dietitians choose to specialize in certain practice areas by completing additional education, training, and/or certifications.
For dietitians, some of the specialty certifications available include:
Board Certified Specialist in Obesity and Weight Management
Board Certified Specialist in Oncology Nutrition
Board Certified Specialist in Renal Nutrition
Board Certified Specialist in Gerontological Nutrition
Board Certified Specialist in Sports Dietetics
Board Certified Specialist in Pediatric Nutrition
If you have a specific concern, seeking a dietitian with a specialty can be a great way to ensure your dietitian is equipped with the knowledge and skills to help you achieve your specific goals.
Personality Match
You want to find a dietitian whose personality fits with yours.
Do you want someone with a no-nonsense, straight-to-the-point approach? Or do you prefer more gentle guidance? Knowing what will work for you and finding someone to match can help ensure success in the long run.
Levels of Support
All dietitians approach counseling slightly differently. Finding a dietitian whose method aligns with what you need is key.
There are a few things to consider here including:
Do you prefer in-person or

virtual meetings

?
Do you want to meet your dietitian weekly? More frequently? Less frequently?
Do you want to be able to contact your dietitian with questions between meetings?
Do you want to use

technology

to track your eating and other health habits?
Cost
Cost is an important factor to consider when selecting a dietitian, and all dietitians charge different rates for their services.
Most nutrition counseling isn't a one-size-fits-all approach, so pricing is also often not one-size-fits-all. The number of sessions you complete and the frequency of your meetings and communication will influence the cost.
Additionally, some dietitians accept health insurance to cover the cost of nutrition counseling. Not all health insurance plans cover your work with a dietitian, but some do. Your provider, plan-specific benefits, deductible, and other factors all go into determining your coverage.
What's Next?
If you started this article not sure if a dietitian is the person for you, I hope you feel more clarity now. If you're ready to move toward your goals with the help of a qualified professional, we are here for you.
Here at OnPoint Nutrition, our team of qualified dietitians and nutrition coaches provides virtual, personalized, one-on-one nutrition counseling. We work with you to guide you and support you in your health journey, whatever that may look like.
We have helped hundreds of people, just like you, finally achieve their nutrition goals.
If you're ready to get started with OnPoint now, schedule a free consultation.
If you're looking for more information about nutrition coaching, learn more about coaching with a dietitian in our Ultimate Guide to Nutrition Coaching where we provide the answers you need to find the dietitian and program to reach your goals.
Topics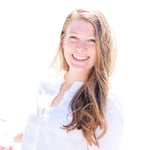 Liz has been reading nutrition labels since she learned how to read. Growing up with severe peanut and tree nut allergies she learned that it's important to know what you are putting into your body. She made her first big lifestyle change as a freshman in high school, when she decided to become a vegetarian. However, it wasn't until she took a food class in Italy as part of a study abroad program in college that it clicked in her mind that she wanted to make food and nutrition her career. Liz graduated from Penn State University in 2015 with a bachelor's degree in Nutrition, as well as a bachelor's degree in Marketing. She completed her dietetic internship with Aramark in Philadelphia, and her master's degree at Northeastern University shortly after.