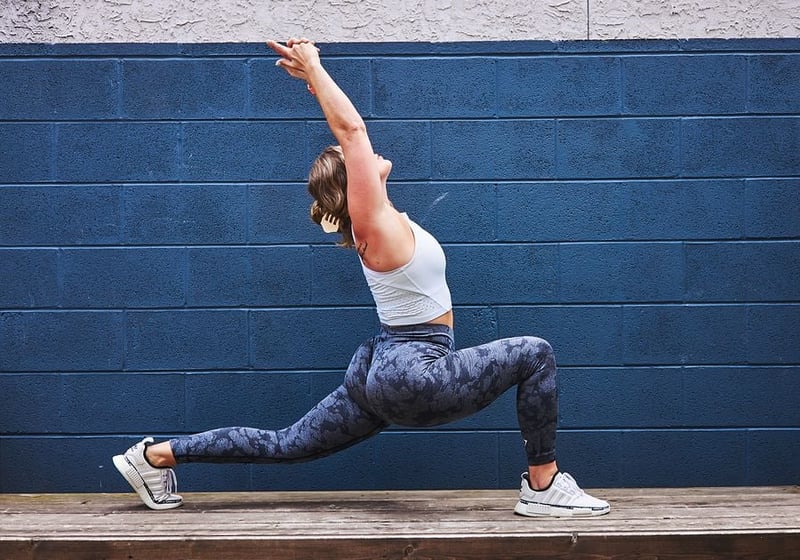 Go big or go home, right? If you're here, you're likely looking to get healthier, and if you're looking to get healthier, you probably want to go all in.
Diet, exercise, all of it. You're ready to make some significant changes.
Maybe you're looking for a one-stop-shop. You want a professional who will make you a nutrition plan, build you an exercise plan, and set you on your way to your best self.
You've likely seen this advertised. Maybe the gym in your town will give you a workout plan and a meal plan when you sign up. Perhaps you've seen an influencer posting about the diet and exercise ebooks they sell online.
Unfortunately, we live in a world where everyone seems to be an expert. The health and wellness industry is a prime example of this.
Maybe your college roommate who studied communications sells weight loss supplements on the side. Perhaps someone you work with makes exercise plans for their friends over the weekend.
While these people often mean well and try to help others reach their health and wellness goals, they are not always qualified to do so. They may have found success for themselves using these tactics, but their experience does not always translate to being able to help others.
If you're looking to achieve your health goals using nutrition and fitness, your best bet is to recruit qualified professionals to get you there.
As a registered dietitian myself, I know my scope of practice. I know what I learned in school and training and what I am qualified to do. I also know that I could likely use my credentials to sell some things that I'm not qualified to.
In this article, I'll help you understand what dietitians are qualified to do, and what we're not qualified to do. We'll discuss if workout plans are in our scope of practice or not. Spoiler alert: it depends.
My goal is that by the end of this article, you feel confident in who to turn to for the information you need to achieve your health and wellness goals.
Will A Dietitian Make Me A Workout Plan?
The shortest answer to this question is that a dietitian who is only trained as a dietitian and respects the scope of practice of a dietitian, will not make you a specific workout plan.
If you aren't familiar with the term scope of practice, it describes activities that a licensed health professional is permitted to perform. The scope of practice for each individual profession is based on what those specific professionals are educated and trained to do.
While the curriculum for dietitians includes learning about anatomy, physiology, chemistry, metabolism, and other related sciences, dietitians are not specifically trained to develop exercise plans and programs.
The Exception To The Rule
While dietitians are not specifically trained in exercise science, this is not the case for every dietitian. Some dietitians choose to pursue additional education and training in kinesiology, exercise science, or personal training.
If you are looking for a dietitian who is trained in both areas, you can ask potential dietitians about their education and expertise. They may have completed a degree or certification in one of these areas.
Some of the most popular and well-respected personal training credentials include:
Don't be afraid to ask potential nutrition coaches about their education, training, and certifications. Qualified professionals will be happy to share this information with you.
What Dietitians Will Do
To set clear expectations, it's helpful to break down what you can expect in terms of guidance on exercise from a dietitian. In this section and the section below, we'll discuss what to expect from dietitians who are trained solely as dietitians, not dietitians who hold additional degrees or certifications in exercise sciences or personal training.
Dietitians will provide you with general guidance on how much exercise and what types of exercise will help you achieve your goals.
You can expect your dietitian to discuss how much exercise is appropriate for you. This may include setting goals around the number of days per week you are exercising, the length of your workouts, or a combination of both.
You can also expect your dietitian to work with you on the types of exercise that will help you achieve your goals. This may include setting goals around completing general types of exercise like strength training or more specific types of exercise you enjoy like going for a walk, a run, or taking a pilates class.
Additionally, your dietitian will likely discuss how exercise impacts any medical conditions you may have.
For example, if you are suffering from IBS, your exercise recommendations will likely look different from someone seeking guidance on PCOS.
Keep in mind that the exercise goals you set with your dietitian will be personalized to you and developed to help you reach your specific goals, just like your nutrition goals are.
Before we move on, it's important to note that some of this information will vary based on the specific dietitian you are working with. Some dietitians may have more or less experience and feel more or less comfortable making recommendations in these areas.
If you are curious about how you can find the dietitian or nutrition coach who is best for you, read: How To Find the Best Nutrition Coach for You.
What Dietitians Won't Do
While dietitians will discuss general exercise guidelines and goals with you, we will not make you a specific workout plan that details specifics like which exercises to do, how heavy your weights should be, how many repetitions to complete, how many sets to complete, how many miles to run, etc.
Remember, we are strictly speaking about dietitians who are trained solely as dietitians, not dietitians who hold additional degrees or certifications here.
Where To Go From Here
Choosing the best dietitian for you can be a process, but finding someone who fits your needs will save you time, money, energy, and frustration in the long run.
If you are looking for general guidance on the amount and type of exercise you should be doing to achieve your health and wellness goals, your dietitian will absolutely be able to provide you with that information.
However, if you are looking for a specific strength training regimen, marathon training plan, or another detailed exercise plan, your best bet is to find a dietitian who is also a certified personal trainer.
Like I said before, do not be afraid to ask about certifications, training, and experience before committing your time, money, and energy to a program!
At OnPoint Nutrition, our team of highly qualified dietitians and nutritionists is here to provide you with holistic, personalized nutrition coaching.
Collectively, we have helped guide hundreds of people just like you to achieve their nutrition, fitness, health, and wellness goals.
If you are interested in working with one of our team members, schedule a free consultation.
If you're not quite there yet, but want to learn more about our team, you can read about each nutrition coach, her background, and her experience.
Topics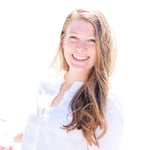 Liz has been reading nutrition labels since she learned how to read. Growing up with severe peanut and tree nut allergies she learned that it's important to know what you are putting into your body. She made her first big lifestyle change as a freshman in high school, when she decided to become a vegetarian. However, it wasn't until she took a food class in Italy as part of a study abroad program in college that it clicked in her mind that she wanted to make food and nutrition her career. Liz graduated from Penn State University in 2015 with a bachelor's degree in Nutrition, as well as a bachelor's degree in Marketing. She completed her dietetic internship with Aramark in Philadelphia, and her master's degree at Northeastern University shortly after.