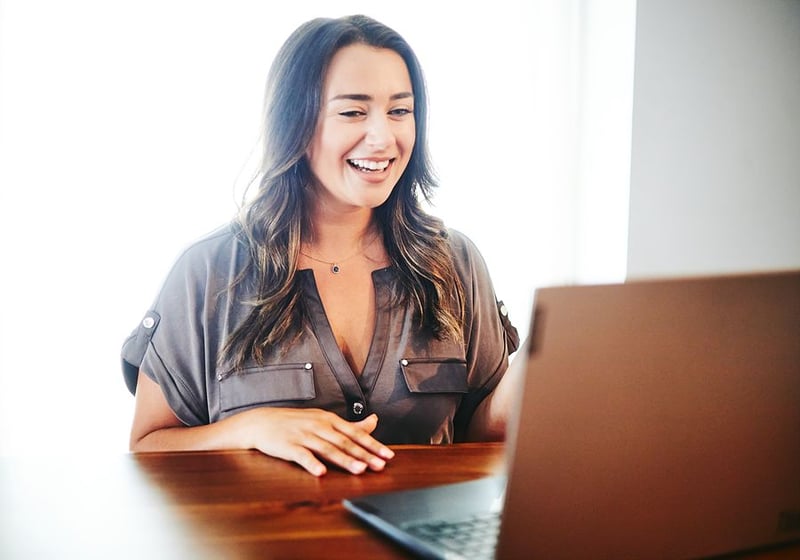 You've made the decision. Now is the time for you to get healthier. You're ready to change your diet, adjust your exercise, prioritize your health, and feel your best.
So what's next?
The internet gives you ideas. A lot of ideas. So many ideas that it's probably overwhelming.
There are traditional diet plans and programs, websites and apps, support groups, nutrition coaches, and more. The question is, how do you know what will work for you?
You're here and you're ready. You don't want to waste valuable time, effort, energy, and money on the wrong option. You don't want to delay reaching your goals. You want to pick the right thing and you want to pick it now.
As a Registered Dietitian who works with people just like you, I understand the desire to achieve your goals. I know how ready and how motivated you are right here, right now. I want to help you figure out what the best next step is for you so you can move forward confidently.
In this article, I'll help you understand what both diet plans and personalized nutrition coaching are. I'll also help you understand the advantages and disadvantages of each so you can choose which is best for you.
What is a Diet Plan?
Diet plans, or nutrition plans, are pretty self-explanatory. They are plans for your diet. Often, a diet plan outlines what to eat, how much to eat, and/or when to eat.
Some diet plans are specific meal plans that give you an exact menu of what to eat for every meal and snack each day. These often include portion size recommendations for each food on the meal plan. For example:
4 ounces of chicken breast
½ cup of brown rice
1 cup of broccoli
¼ of an avocado
Other diet plans are less specific. They may simply provide you with lists of what foods you can or cannot eat. For example:
Foods you can eat

Low-carb vegetables
Meat, poultry, and seafood
Eggs
Avocado
Nuts and seeds

Foods you cannot eat

Grains
Starchy vegetables
High-sugar fruits
Diet plans may be numbers-based and provide goals for daily intake of calories or macronutrients (carbohydrates, protein, and fat). Other plans may specify the times during which you should and should not eat.
Diet plans vary greatly, but for the most part dictate what, when, and how much to eat.
Advantages of Diet Plans
Diet plans have their advantages including:
Price
Scheduling
Time commitment
In general, diet plans are less expensive than personalized nutrition coaching. Some diet plans simply require a one-time fee to get a plan. Others require a monthly fee, but it is generally less than the cost of coaching.
If cost is the biggest factor in your decision, a diet plan may be your best option.
Personalized nutrition coaching often includes meetings with your coach, whereas diet plans are executed on your own schedule.
If you have a crazy schedule and no time to meet with a nutrition coach, a simple diet plan may be your answer.
Similarly, the time commitment required for a diet plan is less than that required for nutrition coaching. A diet plan is simply a plan, there are no appointments associated with it. Additionally, diet plans tend to be similar week after week so when you get into the routine of following the plan it requires less time and effort day-to-day.
If your time is limited, a diet plan may be your answer.
Disadvantages of Diet Plans
While diet plans require less time and money, they are also less personal, which leads to specific drawbacks including:
Little to no personalization
No consideration for life events
Restrictiveness
Most diet plans are fair standard, maybe you would even call them "cookie cutter." While they may take some of your personal factors like your age, height, and weight into account, they are not as personalized to you as nutrition coaching.
If you are looking for nutrition guidance that is specific to you, a diet plan is likely not for you.
Diet plans usually work well for the average day or the average week where you control your food. What diet plans don't account for are life events like birthdays, holidays, and spontaneous dinners out with family or friends.
Often, diet plans fail when put to the test of a special event.
Simple nutrition plans seem great at first. They aren't hard to follow and may seem to make your life easier. However, over time the simplicity can lead to boredom, and boredom often feels restrictive. This restriction can leave you craving things that aren't on your plan. Oftentimes one day, or even one meal, "off-plan" can leave you feeling like a failure and wanting to give up.
If you want to enjoy diversity and variety in your diet, a diet plan is not for you.
What is Personalized Nutrition Coaching?
Personalized nutrition coaching, like a diet plan, helps you choose healthier foods and become a healthier person. However, nutrition coaching and diet plans are very different.
Personalized nutrition coaching is centered around the idea that every individual has a unique set of needs and their nutrition plan should be tailored specifically to them.
Instead of simply providing blanket recommendations of what to eat, how much to eat, or when to eat, nutrition coaches work with you to develop a comprehensive nutrition plan that fits into your lifestyle.
Nutrition coaches are also humans who are flexible, adaptable, and—ideally—highly educated. They can shift and change their recommendations based on your circumstances and build a plan that is tailored specifically to you.
While it is easy to provide examples of what diet plans include, it is challenging to provide examples of personalized nutrition coaching, because it is so specific to each individual.
One coaching session may focus on making a list of meals for you to cook this week and a grocery list for those meals. Another session may be a deep dive into your relationship with food and your body. A third session may be specifically planning for the day of a special event so you can enjoy the event, but still work toward your health and wellness goals.
The defining characteristic of personalized nutrition coaching is the focus on you as an individual, not you as one in a million who want to get healthy.
Advantages of Nutrition Coaching
Aside from being personalized, nutrition coaching has a few advantages including:
Client-driven
Solution-oriented
Holistic
In personalized nutrition coaching programs, you are the driver. Your coach is your passenger who is reading the map and providing guidance, but you ultimately determine where you are going.
If you are looking to achieve specific goals that are personal to you, nutrition coaching is the way to go.
Nutrition coaching is focused on finding a solution. While a diet plan may help you eat more veggies by telling you how many to eat and when to eat them, nutrition coaching will dig deeper into how you can make eating more veggies work in your life. Maybe it involves washing and chopping them ahead of time or throwing them into a morning smoothie. Your coach will help you find the solution that works for you.
Instead of telling you what to do, your nutrition coach will work with you to figure out how to do it.
If you are looking to find solutions to your problems and overcome barriers, a nutrition coach is your answer.
Personalized nutrition coaching addresses nutrition first and foremost. However, most nutrition coaching takes a holistic approach. This means your coach will work with you on your nutrition, but also your relationship with your food and your body, your exercise, your sleep, your mental health, and more.
While you are what you eat, you are much more than that! If you are looking for a comprehensive approach to improving your health, nutrition coaching is right for you.
Disadvantages of Nutrition Coaching
The disadvantages of nutrition coaching are similar to the advantages of diet plans and include:
Personalization requires connecting and getting to know each other. Both of these things take time. Personalized nutrition coaching generally includes meetings at least monthly, if not weekly. If you don't have the time to meet with your coach regularly, nutrition coaching may not be for you right now.
Personalized nutrition coaching programs are often more expensive than diet plans. If you're curious about the price of personalized nutrition coaching read: How Much Do Personalized Nutrition Coaching Programs Cost?
The silver lining here is that some health insurance companies cover nutrition coaching services. To learn more about insurance coverage read: Does Health Insurance Cover The Cost of Nutrition Counseling? However, if your insurance does not cover coaching and price is your top decision-making factor, coaching may not be the best fit for you.
Personalized nutrition coaching requires commitment on both sides. Your coach will commit to you, but you also must commit to the program to be successful. If you aren't sure you're quite ready to make big changes yet and don't have the time and energy to commit to your goals now, nutrition coaching may not be your answer.
Is Nutrition Coaching or a Diet Plan Best for You?
If your top decision-making factors are price, time, schedule, and commitment, a diet plan may be your best bet.
If you're looking for a personalized, client-driven, solution-oriented, and holistic program, personalized nutrition coaching is what you need.
Where to Go from Here
If you're saying, "yes! I want something unique for me as an individual," we have just what you need.
The OnPoint Nutrition team works with people just like you to develop a clear path to achieving your nutrition, health, and wellness goals.
If you're ready to dive right in, schedule a free consultation today!
If you want to learn a little more about the personalized nutrition coaching programs we offer, you can read all about our programs here.
Or, learn more about nutrition coaching in our Comprehensive Guide to Nutrition Coaching to help you find the right nutritionist or comprehensive program.
Topics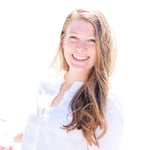 Liz has been reading nutrition labels since she learned how to read. Growing up with severe peanut and tree nut allergies she learned that it's important to know what you are putting into your body. She made her first big lifestyle change as a freshman in high school, when she decided to become a vegetarian. However, it wasn't until she took a food class in Italy as part of a study abroad program in college that it clicked in her mind that she wanted to make food and nutrition her career. Liz graduated from Penn State University in 2015 with a bachelor's degree in Nutrition, as well as a bachelor's degree in Marketing. She completed her dietetic internship with Aramark in Philadelphia, and her master's degree at Northeastern University shortly after.