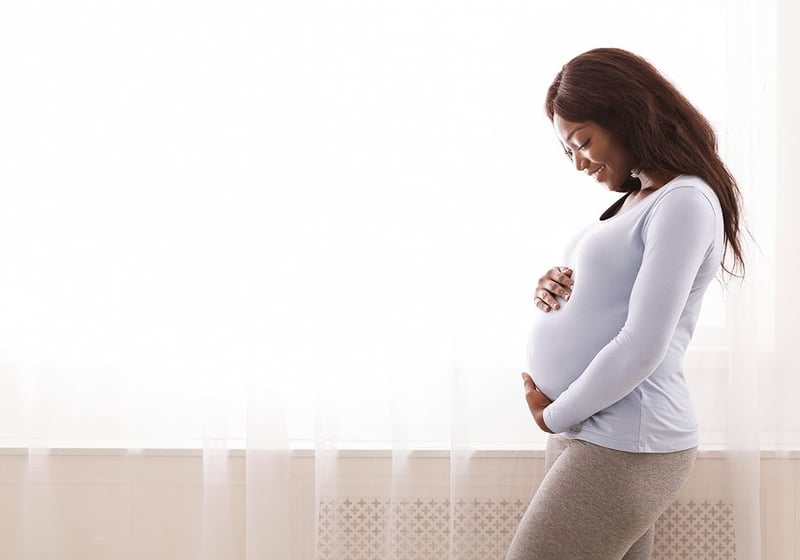 Are you currently pregnant and not sure what you should be eating during this time? Maybe you've heard about a ton of different food rules and restrictions during pregnancy and feel a little intimidated. Or, maybe, you're just looking to optimize your nutrition so you can have the healthiest pregnancy and healthiest baby possible.
Regardless of why you are looking for help with prenatal nutrition, you should know that eating a healthy, well-balanced diet during pregnancy can have a significant positive impact on your short-term and long-term health, as well as the health of your baby.
We all want to be and stay healthy, and managing your nutrition during pregnancy is key to your success.
But, what if you aren't exactly sure how to manage it on your own? What if you feel like you need more support?
This is where a nutrition coach comes in.
Nutrition coaches, like myself and my team at OnPoint Nutrition, are educated and trained to help you have the healthiest pregnancy possible via diet and other healthy lifestyle practices.
In this article, I'll outline the main goals for optimal prenatal nutrition:
Promoting a balanced nutrient intake to optimize health

Ensuring adequate intake of key nutrients for pregnancy

Avoiding foods that pose a risk to you and your baby

Navigating pregnancy symptoms, cravings, and food aversions

Preventing and managing potential complications
We'll also dive into how a nutrition coach can help you achieve your pregnancy goals by addressing:
What to eat

When to eat

How much to eat

Lifestyle guidance
Prenatal Nutrition Goals
Promote Balanced Nutrition To Optimize Health
The main goal of pregnancy nutrition is to keep you and your baby healthy. We also want to optimize your baby's growth and development throughout your pregnancy.
Striving for balance in what you are eating, how much you are eating, and how often you are eating will create the best outcomes for both of you.
Together, you and your nutrition coach will review your pregnancy so far, your eating habits, and your overall lifestyle. Your nutrition coach will then thoroughly assess your nutritional status and develop a personalized nutrition plan just for you.
Ensure Adequate Intake Of Key Nutrients
You've likely heard that there are certain nutrients that are extremely important during pregnancy. Experts recommend that all pregnant women take a prenatal vitamin to ensure you are getting many of these key nutrients, but optimizing your intake from food is also important.
Folate, iron, and choline are three nutrients that are crucial for your baby's growth and development.
Your nutrition coach will help you assess your current diet and supplement routine to ensure you and your baby are getting everything you both need.
Avoid Foods That Pose A Risk
Navigating the world of food rules during pregnancy can be confusing and overwhelming. Fish, deli meat, caffeine, alcohol, what is safe and what isn't?
While there are some pretty solid recommendations out there, there is also some gray area, which can be frustrating.
Your nutrition coach will help you understand the potential risks and benefits of certain foods so you can make the best choice for you and your baby.
Navigate Pregnancy Symptoms, Cravings, and Aversions
Nausea, vomiting, bloating, and constipation are, unfortunately, all common during pregnancy and can complicate your food choices.
Food cravings and food aversions are also very common, and can also influence what you are eating or avoiding.
Your nutrition coach will help you take all of your personal symptoms and preferences into account. Together, you will develop a plan to get everything you need, without forcing anything that feels uncomfortable or unnatural for you.
Prevent And Manage Potential Complications
Some women experience complications including high blood sugar and high blood pressure during pregnancy. If you are currently experiencing these issues, or have experienced them during prior pregnancies, your nutrition coach can help.
Working to prevent or manage these complications is another key to prenatal nutrition.
How A Nutrition Coach Can Help You Achieve Your Pregnancy Goals
What To Eat
Like we said before, during pregnancy it is even more important to make sure that you are getting everything you need to fuel and nourish your body. This is key for both you and your baby.
Your nutrition coach will help you navigate what you should be eating on a regular basis to make sure you are getting everything you need. Additionally, they will help you understand what foods you may want to avoid, and why.
In general, a healthy pregnancy diet will include:
Fruits

Vegetables

Complex carbohydrates

Lean proteins

Healthy fats
Some foods it is advised to avoid during pregnancy include:
High-mercury and uncooked seafood

Raw or partially cooked meat, poultry, and eggs

Unpasteurized dairy and soft, mold-ripened cheeses

Unwashed produce
When To Eat
When you eat becomes more important during pregnancy.
In general, you don't want to go too long without eating a meal or snack. This can cause a decrease in your blood sugar, which can be harmful to you and your baby.
Additionally, many women find that when they are extremely hungry, they experience more severe nausea.
Your nutrition coach will help you outline an eating schedule that works into your life.
How Much To Eat
Weight gain is a normal, healthy part of pregnancy. The amount that you eat during pregnancy will increase from your pre-pregnancy levels, which is also normal.
Your nutrition coach will help you navigate how much you need to increase your intake to help ensure optimal health for you and your growing baby.
Lifestyle Guidance
Food is clearly very important during pregnancy. However, it is not the only thing your nutrition coach can help you navigate.
Other holistic lifestyle factors including your exercise, sleep, stress, and more all greatly impact your overall pregnancy experience.
Working with your nutrition coach to optimize all of these factors will help you feel your best during this important time in your life.
Where To Go From Here
If you are ready to have the healthiest pregnancy possible, you are in the right place.
At this point, you know that promoting a balanced nutrient intake, ensuring adequate intake of key nutrients, avoiding foods that pose a risk to you and your baby, navigating pregnancy symptoms, cravings, and food aversions, and preventing and managing potential complications are the goals of working with a nutrition coach during pregnancy.
You also know that when you work with a nutrition coach you will learn what to eat, when to eat, how much to eat, and how to adjust your lifestyle for a healthy pregnancy.
If you're interested in learning more about prenatal nutrition, we've covered a wide range of topics including foods to eat and avoid, key nutrients, and a ton of pregnancy FAQs in the pregnancy nutrition section of our blog.
If you are ready to dive into nutrition counseling with a nutrition coach, we are here for you.
Our team of dietitians and nutritionists has helped over 3,000 people, just like you, achieve their nutrition and health goals.
If you're interested in finding out more about OnPoint and the experience we provide to our virtual, one-on-one nutrition counseling clients, learn more about our client experience here.
When you are ready to take the leap, schedule your free consultation.
Topics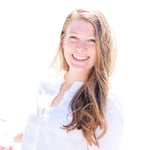 Liz has been reading nutrition labels since she learned how to read. Growing up with severe peanut and tree nut allergies she learned that it's important to know what you are putting into your body. She made her first big lifestyle change as a freshman in high school, when she decided to become a vegetarian. However, it wasn't until she took a food class in Italy as part of a study abroad program in college that it clicked in her mind that she wanted to make food and nutrition her career. Liz graduated from Penn State University in 2015 with a bachelor's degree in Nutrition, as well as a bachelor's degree in Marketing. She completed her dietetic internship with Aramark in Philadelphia, and her master's degree at Northeastern University shortly after.