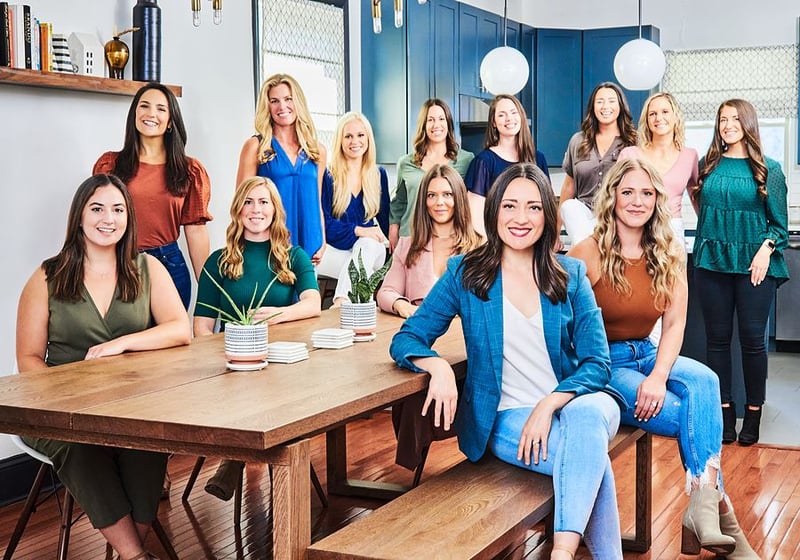 If you made it here, you're likely interested in nutrition counseling. You're probably looking for a nutrition coach to guide you toward your nutrition, health, and wellness goals.
You're thinking this may be the path for you, but you're a little nervous. We understand.
The wellness industry is full of programs, plans, diets, and "lifestyles" that all promise you the results you're searching for. At this point, maybe you're hesitant to pick one.
You know you need to make a change, but you're nervous that you'll waste valuable time, energy, and money on a program that may help in the short term but may not give you the lasting result you desperately crave. Again, we understand.
Whether you're trying to lose weight, manage a medical condition, or heal your relationship with food, it's not a secret, there are plenty of other programs out there that you could pick.
So why pick this one?
As a registered dietitian and nutrition coach here at OnPoint Nutrition, I know this is a tough decision.
I can also acknowledge that you may have been in this position before and picked the "wrong" choice. However, I've worked with plenty of people, just like you, who came in with doubts and left after achieving their goals and transforming their lives.
In this article, I'll give you the specifics of what working with OnPoint Nutrition looks like. We all feel more comfortable when we know what to expect, so I am here to help you understand our personalized nutrition coaching process from start to finish.
My goal is that by the end of this article you feel more confident and can rest assured that you're making the best decision for you and your health.
OnPoint's Approach to Nutrition Counseling
Before we get into what the program and process look like, I want to give you some of the basics about OnPoint Nutrition and how we work.
We are a team of registered dietitians and nutritionists who provide personalized, holistic nutrition counseling. All of our counseling is done in a virtual, one-on-one setting to allow you the flexibility to work toward your health goals wherever, whenever.
We take a whole food, non-diet approach so you will never be asked to count calories. However, you can expect your dietitian to review your food choices and eating patterns with you to help you develop sustainable habits, see results, and take control of your health.
Getting Started with OnPoint Nutrition in 3 Easy Steps
Step 1: Book Your Consultation
If you haven't already scheduled your free consultation, it's time to do so!
Before you dive into everything with your dietitian or nutritionist you will have an initial call with a member of our consultation team.
In this first interaction, you can expect to discuss your goals and learn a little more about the OnPoint Programs. After this consultation call, you will be paired with a nutrition coach from our team to get started.
To best prepare for your consultation call, watch this four-minute video, which will give you the details you're looking for.
Step 2: Meet Your Personal Dietitian
It's time to get started! Now that you've been matched with your dietitian or nutritionist, you're ready to make some progress.
Every OnPoint Nutrition program starts with a Kickoff Session. During this initial session with your dietitian, you can expect to establish your goals together, begin customizing your plan, and get oriented with our online resources.
Before your Kickoff Session, your nutrition coach will take the time to learn about your background and your goals and begin to personalize some materials for you.
You can expect your coach to come to this first call knowing a little bit about you, but ready to work with you to lay the groundwork for your time together.
The Kickoff Session can be a lot of information all at one time, but it is truly the jumpstart to your program and a healthier version of you!
Step 3: Crush Your Health Goals
This is where the magic happens. Depending on the program you select you will meet with your nutrition coach on a weekly or biweekly basis for Skill Building Sessions.
These sessions are designed for you to share updates with your dietitian, including both successes and struggles. The beauty of these sessions is that they are 100% dependent on you and what you want and need.
There is nothing standard about these sessions, they are completely personalized to you.
One of the biggest benefits of working with a nutrition coach, instead of just following a plan or a program, is personalization. Yes, your coach will personalize your nutrition plan for you, but it's more than that.
Your nutrition coach is a human, which adds flexibility and adaptability to your program. When you hit a bump in the road, your coach will help you navigate to get back on track. No matter what hurdles you come up against, you don't have to face them alone.
Personalization means that one week you may plan your meals and write a grocery list to accomplish your plan. Another week you may troubleshoot an event you are going to where you aren't sure how to make healthy choices while still enjoying yourself. A third week may focus on your body image and relationship with food and exercise.
The possibilities are endless when your program is personalized.
Staying Connected
During your entire program, and after if you choose, you will be connected to your nutritionist via the OnPoint Nutrition app.
This app allows you to track your food, and other metrics, to share with your dietitian. It also allows you to send your dietitian a message anytime, anywhere. While you may only see your nutrition coach face-to-face weekly, you are connected constantly.
Instead of saving up your questions for your weekly sessions, you can send them and receive the answers you need without having to wait days for a response.
Your nutritionist will also provide you with educational materials within the app that are made to fit your specific needs so you can continue to learn between meetings, too.
If you're looking for some more resources from OnPoint Nutrition while you're working toward your goals, you can connect with us on Instagram, Facebook, Pinterest, and Spotify, too.
We also have community Facebook Support groups that allow individuals working toward similar goals to connect as well. Our groups include:
Keep Moving Forward
This is the part we're all waiting for. You've reached your goals! You've made the changes, put in the work, and are reaping the benefits. You did it!
However, there will likely still be some bumps in the road. At this point, you're equipped to handle them, but your nutrition coach is still here to support you.
During the long-term follow-up phase of your program, you will see your dietitian less, but still have the support you need to deal with challenges and stay motivated.
We're not here to see you succeed and say see you never. We're here to help you feel supported for as long as you need.
Book Your Free Nutrition Consultation
I am hoping that at this point the program and process are clear to you. You understand what to expect, and can choose whether OnPoint is the right fit for you, or not.
If you're looking for more clarity on the prices of nutrition counseling in general or our prices specifically, we've got you covered.
If you're curious if your health insurance may cover some of your sessions, you can learn more about health insurance coverage here.
If you're ready to dive in and talk with our consultation team about getting started, schedule your free consultation now.
While you wait for your upcoming consultation, check out our 10 Tips For Working Successfully With Your Nutrition Coach so you're prepared to get the most out of your time together.
Topics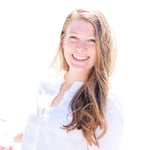 Liz has been reading nutrition labels since she learned how to read. Growing up with severe peanut and tree nut allergies she learned that it's important to know what you are putting into your body. She made her first big lifestyle change as a freshman in high school, when she decided to become a vegetarian. However, it wasn't until she took a food class in Italy as part of a study abroad program in college that it clicked in her mind that she wanted to make food and nutrition her career. Liz graduated from Penn State University in 2015 with a bachelor's degree in Nutrition, as well as a bachelor's degree in Marketing. She completed her dietetic internship with Aramark in Philadelphia, and her master's degree at Northeastern University shortly after.