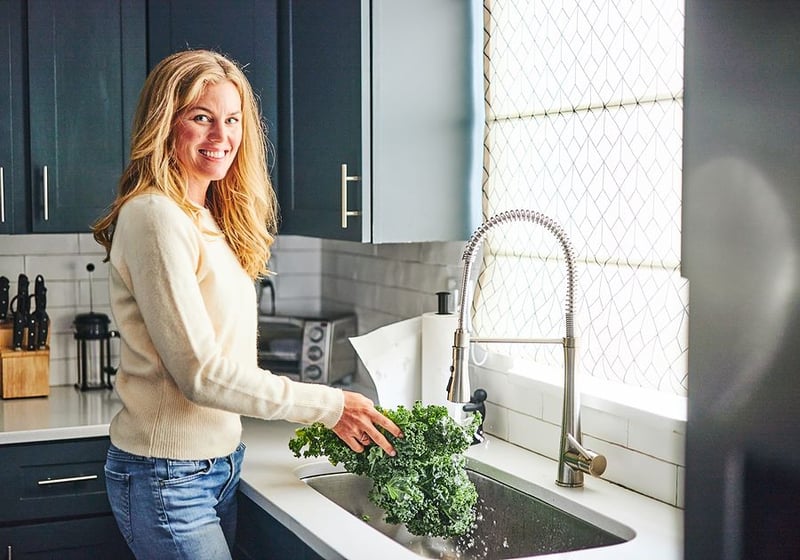 If you landed here, chances are you're either already following or looking to dive into a plant-based diet, but need some support.
Searching for a plant-based dietitian can be an overwhelming process. Searching for an educated, qualified dietitian can be an even more overwhelming process.
We're here to save you time, energy, and maybe even money.
Instead of sifting through the endless options available and wasting time with coaches or diet programs that don't work, we made the list for you.
Here at OnPoint Nutrition, our team of dietitians and nutritionists has helped over 3,000 people just like you find the best dietitian for them and achieve their goals.
We believe in the power of nutrition and know how valuable quality nutrition counseling is. We don't want anyone to get sucked into another program that simply does not work.
We also know that we're not the only dietitians who help people like you follow a plant-based lifestyle, and we are often asked how we compare to other nutrition coaches and programs.
Because we truly want you to find the best dietitian for you, we put together a list of the best plant-based dietitians to work with.
Best Plant-Based Dietitians
Alyssa Fontaine
Who Are They?
Alyssa Fontaine and her team of vegetarian and vegan dietitians and nutritionists help people eat more plant-based foods.
What Do They Offer?
Alyssa and her team offer both individual and group consultations to help people develop habits that benefit them in the long run. Their approach is both motivational and non-judgemental.
While the team specializes in plant-based nutrition, they do not force anyone to become vegan or judge anyone for eating animal products. They accept any client who is interested in plant-based eating whether it be omnivore or vegan.
Their team is based in Canada and offers virtual consultations.
Why Did They Make Our List?
Their approach is gentle and non-judgemental. They meet you where you are in your plant-based journey.
Grace Pascale Nutrition
Who Are They?
Grace Pascale is an anti-diet, vegan registered dietitian. Her mission is to help others find healing and vitality by improving their relationship with food, doing away with diet culture, and learning how to eat whole foods in abundance.
What Do They Offer?
Grace offers virtual, personalized nutrition counseling.
While she is vegan, she does not require clients to be 100% plant-based. Her goal is to help individuals make gradual, sustainable, and individualized behavior change.
Why Did They Make Our List?
She takes a whole food, plant-based approach, but also focuses on improving clients' relationships with food along the way.
NutriSpeak
Who Are They?
NutriSpeak is run by Vesanto Melina who is a registered dietitian, internationally known speaker, and co-author of award-winning books on plant-based nutrition.
What Do They Offer?
Vesanto offers virtual consultations on plant-based topics including:
Vegetarian, vegan, raw, and near-vegetarian nutrition
Vegetarian nutrition in pregnancy
Vegetarian nutrition for infants, children, and teens
She also offers nutrition consultations on a variety of other topics.
Why Did They Make Our List?
Vesanto is an expert in the realm of plant-based nutrition, authoring the books Becoming Vegetarian and Becoming Vegan.
Plant-Based Dietitian Julieanna
Who Are They?
Plant-Based Dietitian Julieanna is a registered dietitian whose goal is to guide and support individuals to eat plants, whole plants, and only plants to help achieve optimal health.
What Do They Offer?
Julieanna provides nutrition coaching to help clients transition to a whole food, plant-based diet while working toward goals including:
Recovering from sugar or other food addiction
Managing chronic disease
Enhancing sports or

exercise

performance
Optimizing perinatal health
Helping parents feel their children
Julieanna offers private, semi-private, and group consultations virtually.
Why Did They Make Our List?
Julianna's approach focused on using a plant-based diet to achieve other health goals.
Plant Whys
Who Are They?
Plant Whys is a group of registered dietitians, holistic plant-based nutritionists, and plant-based coaches.
What Do They Offer?
Plant Whys offers a group coaching program called Empowered by Plants that helps individuals make significant changes in their lives by eating a more plant-based diet.
The program includes an online course as well as both group and personalized coaching from a registered dietitian and plant-based coach.
Plant Whys also offers their online course as a stand-alone without any coaching for individuals looking to learn, without the added coaching.
Additionally, they offer a mini course, Plant-Based Pathway that is a perfect way to dip your toe into the plant-based world without committing to more than you're ready for.
Why Did They Make Our List?
Their program focuses on education, with their course at the center. The added coaching adds a personalized element to help apply what you learn to your own life.
Taylor Wolfram
Who Are They?
Taylor Wolfram is a registered dietitian who specializes in vegan nutrition, as well as an anti-diet, weight-inclusive approach to health and well-being.
What Do They Offer?
Taylor and her team offer one-on-one nutrition counseling to both vegans and non-vegans using an intuitive eating approach to allow clients to make decisions based on what feels best for them.
They also offer an anti-diet vegan nutrition course for those looking to learn more without jumping into coaching.
Additionally, they offer virtual support groups for those who would like support in their anti-diet vegan journey.
Why Did They Make Our List?
They take an inclusive approach that is non-judgemental. They specialize in vegan nutrition but do not pressure clients to adopt the lifestyle.
They are also openly anti-diet, fat-positive, weight-inclusive, LGBTQ+ allied, and anti-racist.
How To Choose the Best Dietitian for You
Now that you have more details on six of the best plant-based dietitians, it's time to narrow down your choices and make your decision.
We recommend taking two steps to choose the best fit for you.
Step 1: Educate Yourself
If you haven't already, spend some time educating yourself on dietitians, nutrition counseling, and everything they entail so you are prepared to find the best fit for you.
Learn more:
Take some time to learn more about the dietitians and programs you are interested in, too. We gave you the basics, but the more information you have the more confidence you will feel.
Confidence in yourself, and in your dietitian, will allow you to fully commit and achieve your goals once and for all.
Step 2: Ask Questions
If you're not 100% sure that a dietitian is right for you, ask more questions! The relationship you have with your dietitian is important so making sure they are both qualified and a good fit for you is crucial.
You may want to ask questions about their:
Education
Certifications
Training
Specialties
Personality
Level of support
Is OnPoint The Nutrition Counseling Service for You?
While these six are some of the best plant-based dietitians, we truly believe in the effectiveness of our plant-based nutrition counseling.
Our team personalizes everything, just for you. We are not judgemental, and we meet you where you are. We make sure to help you achieve your health and wellness goals while maintaining or rebuilding your relationship with food along the way.
We're passionate about learning and love to teach. Our blog covers many vegetarian and vegan topics for you to continue to expand your knowledge.
If these factors have you ready to take the next step in your journey, learn more about our nutrition coaching programs, then schedule a consultation to take the first step toward your goals.
Topics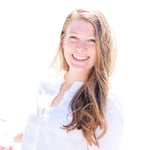 Liz has been reading nutrition labels since she learned how to read. Growing up with severe peanut and tree nut allergies she learned that it's important to know what you are putting into your body. She made her first big lifestyle change as a freshman in high school, when she decided to become a vegetarian. However, it wasn't until she took a food class in Italy as part of a study abroad program in college that it clicked in her mind that she wanted to make food and nutrition her career. Liz graduated from Penn State University in 2015 with a bachelor's degree in Nutrition, as well as a bachelor's degree in Marketing. She completed her dietetic internship with Aramark in Philadelphia, and her master's degree at Northeastern University shortly after.