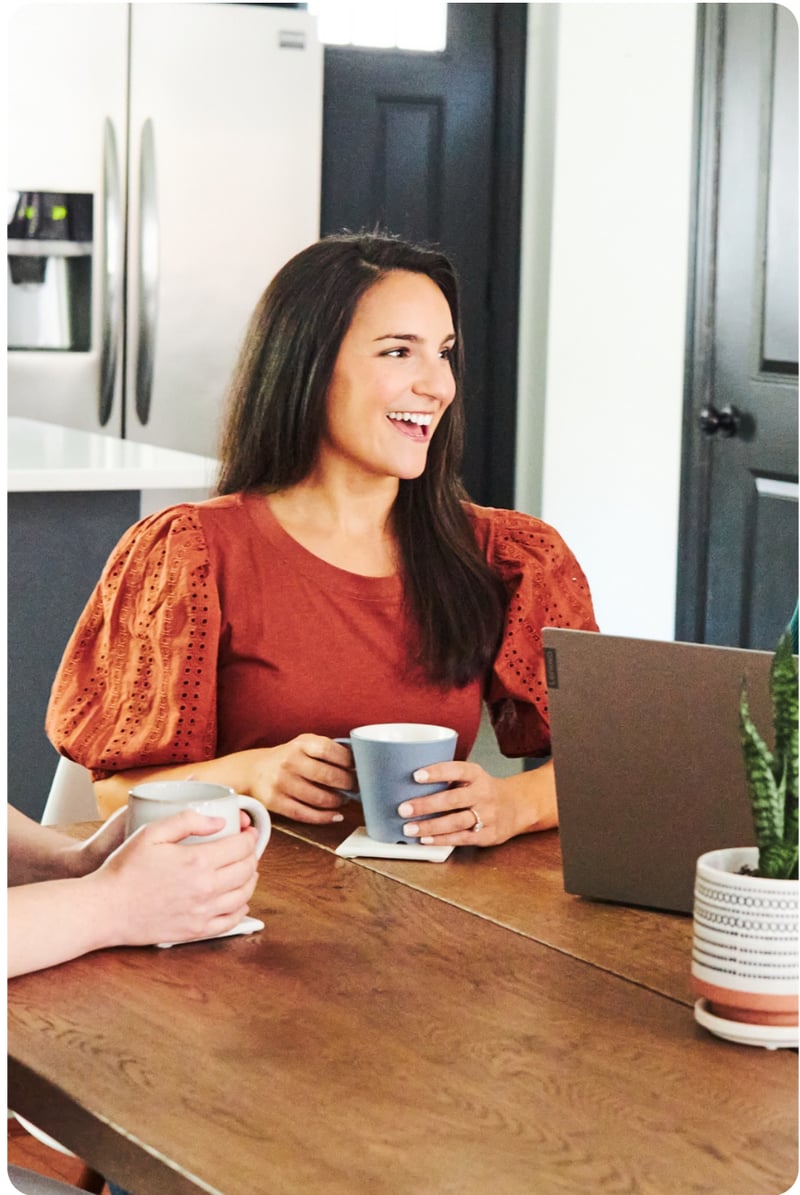 So, hiring a weight loss coach is on your radar.
Do you think this is the path you need to take, but you have no idea what it might cost to get started?
It's understandable to feel intimidated by the prospect of hiring a weight loss coach and not knowing what it might cost you. It sounds expensive, and everything already costs so much.
We know your time and money are valuable, and we want you to spend them wisely.
You only have one place to live—and that is your body. So this may be one of the most important investments you ever make.
At OnPoint Nutrition, we have helped more than 3,000 people just like you learn what it takes to achieve what it takes to reach their health goals.
Many of them started right where you are, ready to take the plunge but holding back because they didn't know how much it would cost.
By the end of this article, you will have a better idea of what you are paying for when you hire a weight loss coach, how much a great weight loss coach might cost you, and a brief overview of discounts and insurance coverage that you might find if you pick the right program.
What Is Weight Loss Coaching?
You may be wondering what a weight loss coach even is.
A general search for a weight loss coach will turn up many forms of coaching that promise to help you lose weight quickly and with minimal effort.
You will probably find anything from a social media influencer to a "gym-rat" type trainer when you scratch the surface of finding a weight loss coach.
Once you dive deeper, you will find that critical differences in coaching styles will make or break your success. We recommend looking into a professional with in-depth training to find the most success.
Anyone's weight loss journey will have ups and downs, and a healthy combination of support and accountability is the key to getting out of the vicious cycle of things that don't work.
An often overlooked and valuable version of a weight loss coach is someone that will teach you from extensive knowledge and experience with food. You will learn to fuel your body, and most importantly—a great coach is someone that will work with you and not against you.
This version is more accurately referred to as dietitian or nutritionist, and they are some of the most successful coaches who can help achieve lasting success.
Nutrition counseling relies on the most up-to-date scientific knowledge to make informed decisions about dietary treatments for diverse illnesses.
Hence, you are getting current and effective information and strategies that will bring you sustainable results.
How Much Does Weight Loss Coaching With A Dietitian/Nutritionist Cost?
Weight loss coaching can range in price. We have seen costs as low as $55 per month all the way up to $500 per month. The average cost will land somewhere round $65 per hour.
When we talk about weight loss coaching, we also take your overall health seriously, which is why we recommend working with a dietitian or nutritionist to meet your weight loss goals.
The other options may seem more accessible, more glamorous, and less expensive.
The truth is you may find that not only is working with a weight loss coach a pleasant and personalized experience, but it may be less costly than you realize.
Some factors that influence the cost include:
1. Individualized, Couple, or Group Sessions
Depending on the organization, there may be a difference in cost between an individual working with a weight loss coach or a couple/group program.
If you don't feel like an individual session is for you or want to take on weight loss as a team, some weight loss coaches may offer a couple's discount for working towards your goals as a team with your nutritionist or dietitian.
2. Frequency and duration of sessions
Most operations often provide multiple options for session frequency.
Based on your needs and preferences, working with a dietitian or nutritionist might look as frequent as bi-weekly. However, it could also be as seldom as once a month.
More visits to your nutritionist will cost you more money but will likely yield better results. Additionally, the longer you stick with a supportive program, the more likely you will sustain your new lifestyle.
3. Insurance coverage and Installment Programs
Additionally, the cost of a weight loss program may be covered in part or all by your insurance company.
Fortunately, several large insurance companies reimburse their policyholders for nutrition advice, which will reduce the out-of-pocket expense somewhat.
Factors that will influence your coverage include:
your insurance provider
your specific plan coverage
the state you reside in
desired session frequency
You can take the guesswork out of determining the coverage by running an eligibility check through the program before beginning.
Good news! Many companies offer installment plans to cut down on the financial burden in general and occasionally offer seasonal discounts that you can take advantage of.
So if you find that your insurance isn't going to cover part or any of your weight loss program, you can still make it work with your budget by breaking up the payments.
Now that is something to write home about!
4. Other Factors
While these factors are mainly responsible for the cost of your program, you may find that other considerations are made when an organization sets the pricing for their weight loss program.
They may have:
certifications and specialties
greater experience and qualifications
well known reputation
Each of these factors will likely take at least a minor role in determining the overall cost of your program, but they are also major contributing factors to your success.
The more qualified, credentialed, and experienced your weight loss coaching provider is, the more comfortable you feel knowing your money is well spent on a program that works and that you will see lasting results.
Is Weight Loss Coaching Right For You?
There are numerous reasons someone would choose to work with a weight loss coach to achieve their objectives.
You may have specific medical needs, and a weight loss coach should be well-educated to serve those needs best.
If you choose to utilize a weight loss coach for medical reasons, it is best to go with someone credentialed, such as a Dietitian, as they will have the answers specific to your ailment and make a safe plan that works excellently for you.
You probably ended up here because you find yourself frustrated with the usual culprits that promise quick fixes, such as:
do-it-yourself diet plans
fad diets
endless exercise routines
"take-a-pill" strategy
If this is you, it's time to ditch the has-beens and try something new.
A weight loss coach is a choice that will change everything you thought you knew.
How To Get Started With a Weight Loss Coach
By now, you probably think a weight loss coach is the right choice for you, and now you have explored some of the factors involved in choosing a valuable weight loss coach.
As we have learned, the cost of a great coach can range from $55 to $500 which will be determinate based on your specific needs and whether or not you can take advantage of the coverage, discounts, and installments.
Choosing an effective weight loss coach means choosing someone who is also a qualified nutritionist or dietitian, so you are getting the best long-term advice and plans tailored to your individual health needs.
Life is expensive, and we know that every dollar counts!
We believe that spending money on your health is one of the best investments you could ever make.
When you spend your money on a great weight loss coach, you are paying for improving the quality of your life and your overall health.
We aim to be as transparent as possible with our pricing at OnPoint, so our customers know what they are paying for, and can focus on making their lives healthier, happier, and better. We also provide seasonal promotions and discounts, installment pricing, and run eligibility checks for insurance coverage where applicable.
At OnPoint Nutrition, we see people every day just like you who are ready to make a change in their lives; they are prepared to work to seek better health.
Isn't it time to take this thing by the horns and say, "I am ready to do this!"
Topics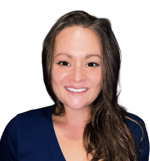 Abby Aikens is a Content Manager who works with OnPoint Nutrition to spread the word about better health. With an arsenal of Dietitians and Nutritionists at her finger tips, Abby aids the mission of improving access to valuable information about how nutrition can change lives. Abby knows well the power of good nutrition and believes in the mission of OnPoint to educate and bring better health to their clients.