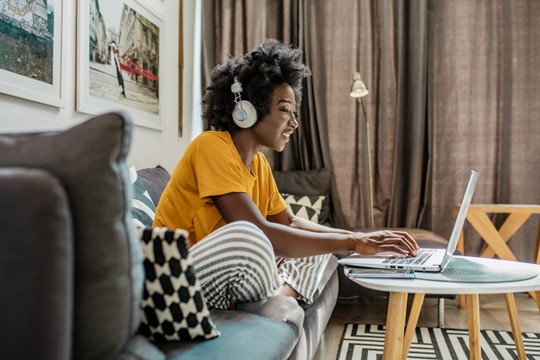 It can be daunting to narrow down exactly which coach to go with.
With tons of weight loss coaches pitching the "perfect" solution to help you reach new h eights in your weight loss journey, it gets a bit overwhelming to make sense of it all. What exactly each each coach has to offer and what your needs are play a huge factor in determining which coach is right for you.
When choosing a weight loss coach—the options presented on a quick Google search are seemingly endless.
You may have various needs in your weight loss journey like accommodating symptoms of a disease, making dietary adjustments for a lifestyle decision,
Once you hash out the nuances, like choosing in-person vs. online sessions, your decision-making will boil down to "what kind of weight loss coach will meet my needs."
Recognizing the different variations of weight loss coaches and evaluating how they can help you change your life by reaching your goals may be one of the most critical steps in your journey to better health.
At OnPoint Nutrition, we have helped more than 3,000 people sift through the possibilities for a great program, determine their needs, and make the best choice for their health goals.
By the end of this article, you will understand how to take a good look at your goals, needs, health, and general conditions to help steer you toward a great weight loss coach.
What Are Your Goals for Working With A Weight Loss Coach?
First, when determining what type of weight loss coach will best suit your needs, you better sit down and determine exactly what those needs are in the first place. Pull up a seat, break out your pen and paper and let's break down what is going to be best for you.
If you have no idea where you are going, how are you supposed to figure out how to get there?
Lay out a range of goals. This is a great way to get your motivation going and envision how you will meet your needs and make it to the finish line.
What Kinds of Weight Loss Coaching Programs are there?
There are undoubtedly hundreds of variations of weight loss programs.
The four main kinds of weight loss coaches are:
Dietitians

Nutritionists

Personal Trainers

Influencers
Each of these programs approach the goal of weight loss in a different way.
And good news, we are going to dive into these differences below. It is crucial to understand the differences between each type of coach so that you can meet your goals, receive the maximum benefit of your program, and ultimately live your best life.
Virtual Coaching vs. In-Person Coaching
Just a quick thing to consider: Do you prefer the contact of meeting your coach in person, or would you like to have the convenience of a virtual coach?
Some people value working with their coach in-person and one-to-one. Virtual sessions simply aren't for everyone.
Sometimes tangible company is what you need to feel confident, motivated, and challenged.
For those of us who are busy and find the convenience of online activity appealing, an online weight loss coach may be the thing of your dreams.
With an online program, you will have easier access to chat with your coach and ask questions at your convenience.
You could be meeting with your coach on your lunch break, at the bus stop, or a quiet 30 minutes away from whatever bustle is in your day.
Fitting an online program into a tight schedule is much easier as you can quickly meet with your coach for your virtual session (wherever you are) and head right back to your day.
Once you determine whether an in-person or virtual coach is best for you, you can begin considering why you are seeking a weight loss coach and explore the different kinds the market offers.
Dietitians: Managing Symptoms of Chronic Illness
Improving the quality of your diet could be life-altering when dealing with chronic illness. Diseases can be debilitating. An unmanaged illness leads to discomfort and a serious loss of quality in your life.
Unchecked diseases can lead to:
low energy
high blood pressure
hormonal imbalance
weight gain
Most symptoms of diseases and health issues can be effectively treated or avoided with only modest dietary adjustments.
Some of these diseases include:
High Cholesterol
Gut Health
Cardiac Disease
PCOS
Food Allergies
Autoimmune Diseases
Kidney Disease
A weight loss coach adequately trained to manage a diet in one of these respects is typically a dietitian.
You don't want just any coach when you are dealing with delicate aspects of your health.
A dietitian has been specially trained and certified to make careful considerations to manage medical conditions and related dietary needs.
Some of the specialty certifications available include:
Obesity and Weight Management Board-Certified Specialist
A Board-Certified Oncology Nutritionist
Renal Nutritionist, Board Certified
A Board-Certified Gerontological Nutrition Specialist
Board-Certified Sports Dietetics Specialist
A Board-Certified Pediatric Nutritionist
A qualified weight loss coach will be aware of (and able to accommodate) any special medical requirements you may have.
Due to the severity and effect of some chronic illnesses, being mindful of this type of coach and how they meet your nutrition needs will certainly be crucial to your success in your weight loss journey.
Changing your dietary routine with a dietitian to manage these diseases may just change your life.
Nutritionist: Specialization for General Needs/Conditions
Perhaps you have no serious medical needs, which is excellent!
Many people have to tailor their diets to health concerns that are not a disease but nonetheless impact their health when their lifestyle is not properly managed.
But many people have to make considerations when changing their diet due to various conditions that are not a disease or may even be a lifestyle decision.
Some of these circumstances include:
nutrient deficiencies
nutrition for fitness
postpartum support
weight management intervention
plant-based lifestyle (vegetarian & vegan)
eating disorder recovery
bariatric surgery recovery and lifestyle
While these items are not specific to a disease, it is still essential to your health to find the right type of weight loss coach to manage your strategy.
Much like a Dietitian, Nutritionists usually also hold impressive credentials like a Bachelor's or Master's degree in Nutrition.
They even specialize in certain areas of Nutrition and lifestyle (as shown above), so your dietary needs are better suited by utilizing their expertise.
Often a dietitian can also be suitable for this type of weight loss. However, a nutritionist is an excellent option for weight loss coaching in these scenarios.
Personal Trainers
Perhaps you have no special dietary needs and no interest in seeking a credentialed nutrition coach for your weight loss goals, although some personal trainers carry certifications of their own.
Many people turn to personal trainers to manage their weight loss program due to direct exposure to their services at the gym or as they scroll.
A personal trainer may offer a variety of methods for how you can manage your weight loss journey. Often these are based on individual success.
Some of these methods include:
marathon training
macro counting
weight training
meal prepping
They have often built a phenomenal physique on their personally tried and true method and they market their own success to you.
Some of them may even replicate success in their clients.
Often, these programs don't cover the individual needs of someone with a health condition or dietary requirement, so this may not be the best route if your weight loss journey involves either of these.
Influencers of Social Media
Influencers are the big phenomenon of the technology driven age of social media and multi-level marketing.
Companies and brands pay individuals to market their products with their own personal clout.
You may have only 5 friends, or maybe you have 5,000 friends, but anyone can essentially become an influencer for a brand.
Logically, influencers for various health brands become defacto weight loss coaches.
Some of these products include:
protein shake
vitamin packs
energy/workout drinks
weight management products
While this type of weight loss coach often doesn't run organized one-to-one sessions, they may work with you closely to suggest new products and keep you coming for more of what you have already purchased.
In addition, they will usually follow up with you on your health journey to keep track of your success and motivate you to continue.
If your needs are basic and there is a great product behind them, perhaps an influencer is a kind of weight loss coach that adequately suits your needs.
Why Do I Need a Weight Loss Coach?
Indeed, there will be low points on the road to weight loss, and it will take a healthy dose of encouragement and responsibility to break the cycle.
There are several advantages to hiring a weight reduction coach to help you reach your goals.
Doing your research and understanding how you can benefit from each type of weight loss coach is the most valuable information you can have in your hands before you make your decision.
You may have specific medical needs, and a weight loss coach should be well-educated to serve those needs best, like a Dietitian or a Nutritionist.
Additionally, many usual fad diets deprive us of at least one of the major food groups.
Some examples are:
To function well, our bodies need the appropriate amounts of each group in a well-balanced diet. When you deprive yourself of essential nutrients; your body is now deficient in the fuel it needs for specific functions.
A properly trained weight loss coach will help you avoid these mistakes (like not receiving proper nutrients), so choosing the right one means losing weight and gaining health.
What Type of Weight Loss Coaching Is Right For You?
Most of us have been through this before. You are sick and tired of trying to navigate the dieting world.
The options for coaches are overwhelming, but you know you don't want to do it alone.
You are ready to make a change and hire a coach.
Now you need to lay out the options and evaluate what is suitable for you and your health goals.
With decades of collective experience with our team, we have proudly served over 3,000 people like you who want to feel better and finally progress in their weight loss journey.
We are here to lay the options out and help you consider which version of a weight loss coach is perfect for you.
Many people struggle with their weight for various reasons and losing it can be a long and challenging process.
If you need to lose weight for health reasons, it's wise to hire a professional trained to help people like you succeed, like a Registered Dietitian or Nutritionist.
Choosing the right weight loss coach is crucial to your success, so we hope you consider it thoroughly.
Topics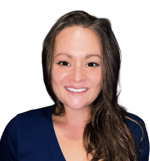 Abby Aikens is a Content Manager who works with OnPoint Nutrition to spread the word about better health. With an arsenal of Dietitians and Nutritionists at her finger tips, Abby aids the mission of improving access to valuable information about how nutrition can change lives. Abby knows well the power of good nutrition and believes in the mission of OnPoint to educate and bring better health to their clients.