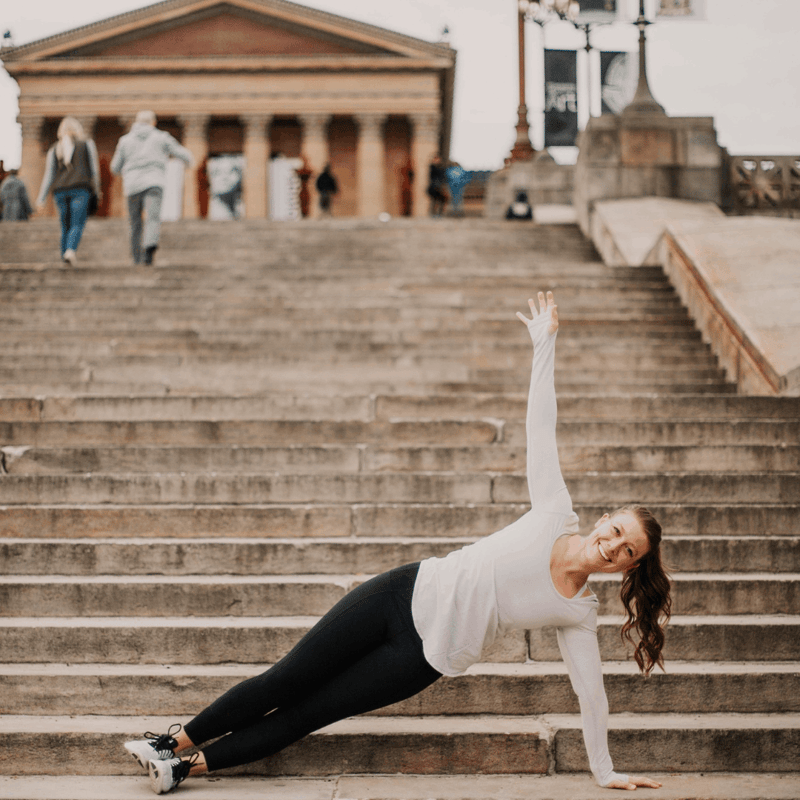 Life is busy. Kids are a handful.
Work and school are demanding.
The laundry never ends.
And by the time you get to the finish line, it's time to start all over again.
Do you find that you are neglecting breakfast, winging lunch, and over-stuffing at dinner because you are so hungry?
When it comes to proper nutrition, it seems like the last thing on our minds. "It's way too hard to eat healthy, right? I am lucky I am eating at all."
We put our well-being on the shelf so often in life because of the daily hustle.
Let's take something in your busy world and make it easier. That's right, we said easier.
We serve clients every day just like you are coming to us to lose weight.
We have helped thousands of people struggling to take care of themselves with the steps they need to see results in their weight and health.
You may be wondering how a coach can be beneficial to your journey to becoming leaner and healthier.
Once you get the full picture of the benefits of a weight loss coach, you will want to know how you get this thing started, so buckle up, and we will provide.
1. Personalized Program for You
There is nothing better than knowing you are spending your time working on something tailored to your success!
You probably have a very unique and busy schedule that makes it hard for you to follow a "one-size-fits-all" diet plan.
When choosing to work with a personal weight loss coach, you are choosing to have an expert on your side.
Not only will they take the time to learn your routine, but they will also help you make a plan for sustainably reaching your weight loss goals.
Arguably, the best part of a personalized weight loss program is having one-on-one collaboration. You will continue to break down barriers in weight loss by making plans to suit your schedule and your comfort level.
You are going to realize that having a personal coach that devotes their skills to your success is the best decision you could have made for your health.
2. Getting the Support You Need for your Weight Loss Goals
The weight loss journey is intimidating.
Especially when you first start.
When you are feeling your worst, you are at your heaviest, and you are having nothing but problems.
It may seem like a hopeless endeavor that has no good place to start and is just too hard.
Traveling the road alone is one of the many reasons so many diet plans fail.
It's so hard to throw down self-doubt when you are starting and to overcome disappointment when you stumble. It's all too easy to feel as though failure is impending or has already happened.
This causes people just like you to give up instead of pressing on in their journey to the healthiest version of themselves.
That is why working with a personal weight loss coach is a unique and beneficial way to approach your weight loss goals.
This could be one of the best decisions you can make in your health journey.
3. Resources & Education at Your Fingertips
If you put time into picking your weight loss coach, you will find that choosing a qualified professional is the best way to get the best results.
Do not just find a random "insta-influencer" with thousands of followers.
Your weight loss coach should be able to cite relevant scientific information and share resources with you to add value to your endeavor.
If you have particular dietary needs, it will serve you well to look for certifications such as:
Obesity and Weight Management, Board-Certified
Pediatric Nutrition, Board-Certified
Sports Dietetics, Board-Certified
Board Certified in Oncology Nutrition
Gerontological Nutrition, Board-Certified
Pediatric Critical Care Nutrition, Board-Certified
By now, you probably understand how important it is to choose a knowledgeable professional when you are searching for a weight loss coach.
From them, you will gain valuable knowledge that will remain with you and foster better choices.
Carefully selecting a great coach will add a major ingredient to your recipe for success.
4. Accountability to Stay on Track and Crush Your Goals
We all know how easy it is to fall off of fad diets. But really, any habit-building is an endeavor to be reckoned with if you do not have someone to keep you on track.
Having a weight loss coach usually means you will meet at least once per week.
This is an excellent time to review your successful milestones as well as areas where you believe you are falling short of your goal.
The advantage of having a coach is that you can talk to someone who is trained to help without judgment.
This is not only an incentive to stay on track but also an opportunity to address solutions to any shortfalls and ensure the success of your journey.
5. Encouragement Along the Way
There is something about the power of positivity.
Fad diets are so focused on "avoiding this, avoiding that, don't do this, don't do that".
One of the best things about personal nutrition coaches is the positive spin they bring to weight loss.
We know that baby steps take great effort and that acknowledgment will lend itself to noticeable change.
A trained weight loss expert will encourage you to celebrate the victories, both big and small because each of them is another step closer to your goal.
It's so hard to start on your weight loss journey--and the negativity isn't needed!
The process is more of a learning experience about how to eat and be active in ways that suit your lifestyle and build your health.
6. Develop Long-Term Habits That Stick Around
The problem with do-it-yourself and Internet fad diets is that oftentimes they have no true discipline built into the routine.
They are full of deprivation and misery, and once you drop the ten pounds—it's back to business as usual for many of us.
These methods rarely keep you looking or feeling your best and can also have negative effects on your overall health.
However, by working with a dedicated weight loss coach, you can learn how to build healthy routines that lead to observable progress.
7. Improve Your Relationship With Food
Again, the big problem with fad diets and "insta"-weight loss programs is the negativity.
It's hard not to wince when you feel that craving for a big bowl of chocolate ice cream come creeping in.
What does it mean to improve your relationship with food?
Olivia Gallo, RDN, LDN says:
Be open to hunger cues: being hungry is a message from your body. Listen and give your body the fuel it needs, judgment-free.
Eating enough doesn't equal feeling satisfied: think through the flavors and textures that you want in a meal or snack. This is crucial in your body's ability to trust itself, and the ability to then move on with your day.
Recognize that food isn't good or bad: food is so many things, but it doesn't hold moral value. All foods contain different amounts and combinations of nutrients, and certain foods may feel better in your body than others.
Be open to spontaneity: quality of life is a huge part of our health. Experiences like spontaneous dinners or ice cream trips don't have to be automatically turned down. They can be enjoyed!
Evaluate the accounts you follow on social media: You have control over these and I encourage you to think about how different health and wellness accounts make you feel—do they lift you or bring you guilt?
Valuable, professional insight such as this is something you just can't get when you are doing it yourself or following a fad diet.
Culture has taught us to resent food and that only the dedicated can stick to restrictive diets forever. This is simply not the case, and it is destructive to your health.
A good weight loss coach can dispel the idea that food is something to be afraid of and reassure their client that eating an entire sundae isn't the end of the world.
How Do I Get a Weight Loss Coach?
We want you to be free of your self-doubt and the struggle of doing it on your own.
No more aloof busy days that result in perpetual dietary neglect.
Now you understand what a weight loss coach can bring to your personal goals for health, fitness, and, of course, the scale.
It's time to care for your body and become intentional in your routine. With a weight loss coach by your side—you can do this!
With more than 3,000 clients achieving their goals and decades of experience among our team, we know our stuff and continue learning as nutrition science develops.
Our dietitians and nutritionists understand how frustrating the diet merry-go-rounds can be--and we do not want you to be dizzy anymore!
It's time to stop putting yourself on the back burner and find a weight loss coach that meets the high bar you deserve.
Then let's start focusing on you!
With the help of your weight loss coach, you will gain valuable resources and education that will take you to the finish line of your goal and keep going with great habits and living out your best life.
To learn more about our client experience at OnPoint Nutrition and to explore working with a professional weight loss coach, check out the link below!
Here's some food for thought—take the plunge!
Topics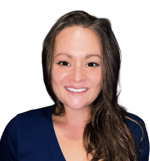 Abby Aikens is a Content Manager who works with OnPoint Nutrition to spread the word about better health. With an arsenal of Dietitians and Nutritionists at her finger tips, Abby aids the mission of improving access to valuable information about how nutrition can change lives. Abby knows well the power of good nutrition and believes in the mission of OnPoint to educate and bring better health to their clients.