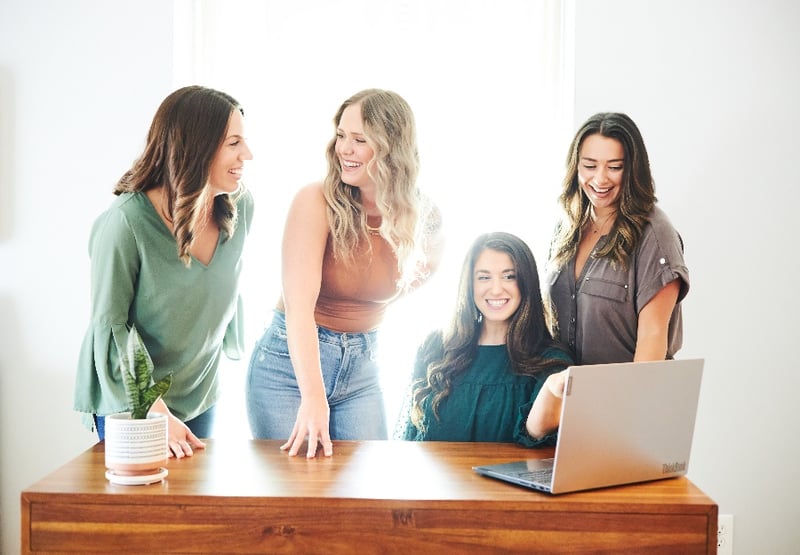 If you landed here, chances are you are looking to change your eating habits, but need some support. Searching for a nutrition coach in your area can be an overwhelming process. Searching for an educated, qualified nutrition coach can be an even more overwhelming process.
We're here to save you time, energy, and maybe even money.
Instead of sifting through the endless options available and wasting time with coaches or diet programs that don't work, we made the list for you.
Here at OnPoint Nutrition, our team of dietitians and nutritionists has helped over 3,000 people just like you find the best nutrition coach for them and achieve their goals.
We believe in the power of nutrition and know how valuable quality nutrition counseling is. We don't want anyone to get sucked into another program that simply does not work.
We also know that we're not the only nutrition coaching service out there, and we are often asked how we compare to other nutrition coaches and programs.
Because we truly want you to find the best nutrition coach for you and your goals, we put together a list of the best nutrition coaches in Miami.
Top Nutrition Coaches in Miami, Florida
Essence Nutrition
Who Are They?
Essence Nutrition is a Miami-based group of registered dietitians who help clients make nourishing food choices so they can feel confident and empowered.
What Do They Offer?
Essence offers personalized lifestyle and nutrition assessments and nutrition counseling tailored to each client's individual needs.
They work with clients on a variety of concerns including:
Weight normalization
Pre-conception nutrition
Post-pregnancy nutrition
Nutrition for children and adolescents
General nutrition and wellness
Nutrition for athletes
Bridal nutrition
Nutrition during menopause
Diabetes and

PCOS

management
Nutrition for inflammatory conditions
They also offer other services including:
Corporate nutrition
Restaurant/menu consulting
Media services
Why Did They Make Our List?
With a wide variety of counseling focuses and a holistic approach, their team offers something for almost everyone.
Intuitive Nutrition Miami
Who Are They?
Intuitive Nutrition Miami is run by a bilingual registered dietitian named Christine, who helps clients find peace, healing, and nourishment with food and their bodies.
What Do They Offer?
Christine offers compassionate and client-centered nutrition therapy. Her specialties include:
Eating disorder recovery
College-age nutrition
GI issues
Pre- and post-natal nutrition
PCOS
Women's health
Diabetes and

prediabetes

management
Geriatrics
Why Did They Make Our List?
As a bilingual dietitian who practices through a lens of social justice and works to hold a safe space for individuals with marginalized identities, Intuitive Nutrition Miami is a safe, welcoming space to work on building healthy habits.
Health Loft
Who Are They?
Health Loft is a team of licensed dietitians who provide nutrition counseling and education that is covered by most insurance companies
The dietitians at the Health Loft work with clients with concerns including:
Disordered eating
Sports nutrition
Pregnancy care
Digestive issues
Thyroid conditions
Cardiopulmonary
Lifestyle consultations
Chronic conditions
Health Loft is based in Chicago but serves Miami, as well as St. Petersburg, Jacksonville, and Tampa, Florida.
What Do They Offer?
Health Loft offers 1-on-1 nutrition counseling that is tailor-made for each individual. Clients are paired with a dietitian who they meet with regularly and have the ability to message for support at any time.
Their programs help create healthier habits to help clients reach their goals.
Why Did They Make Our List?
By accepting health insurance, HSA/FSA, and self-pay, their counseling is accessible. They also provide virtual meetings for additional flexibility.
JuliENERGYnutrition, LLC
Who Are They?
JuliENERGYnutrition, LLC is a nutrition counseling practice run by Julie Rothenberg. Julie is a registered dietitian and certified intuitive eating counselor. She practices a health at every size approach.
What Do They Offer?
JuliENERGYnutrtion offers nutrition education and disease-specific nutrition for all ages. Her services include:
General nutrition education
Binge eating disorder
Bulimia nervosa
Anorexia nervosa
Cancer
PCOS
Diabetes
Heart disease
Kidney disease
Vegetarian and vegan friendly
Pre-college and college nutrition
Body positivity prep and education
Why Did They Make Our List?
Julie's focus on learning to balance, freeing yourself from dieting, healing your relationship with food, and feeling good can benefit many.
JPearl Nutrition
Who Are They?
JPearl Nutrition is a boutique nutrition and wellness consulting practice based in both Miami and New York City run by registered dietitian and exercise psychologist Jessica Pearl.
Jessica specializes in:
Sports nutrition
Gastrointestinal disorders
Food allergies
What Do They Offer?
JPearl Nutrition offers individualized nutrition counseling, as well as:
Food sensitivity testing
LEAP elimination diet therapy
Personal training
Exercise prescriptions
Corporate wellness services
Why Did They Make Our List?
With both nutrition and exercise offerings, Jessica provides well-rounded counseling.
Vida Nutrition
Who Are They?
Vida Nutrition is a team of two registered dietitians who strive to improve clients' lives through a focus on food, nutrition, and health habits.
What Do They Offer?
Vida Nutrition offers a variety of nutrition services including:
Nutrition and lifestyle coaching
Medical nutrition therapy
Testing services
VIP services
Corporate services
Vida also offers hypnosis services with a certified clinical hypnotherapist.
Why Did They Make Our List?
Vida Nutrition focuses on making healthy eating doable so it fits into clients' lives, not the other way around.
How To Choose the Best Nutrition Coach for You
Now that you have more details on six of the best nutrition coaches in Miami, it's time to narrow down your choices and make your decision.
We recommend taking two steps to choose the best fit for you.
Step 1: Educate Yourself
If you haven't already, spend some time educating yourself on nutrition coaching and everything it entails so you are prepared to find the best fit for you.
To learn more about nutrition coaching:
Take some time to learn more about the coaches and programs you are interested in, too. We gave you the basics, but the more information you have the more confidence you will feel.
Confidence in yourself, and in your coach, will allow you to fully commit and achieve your goals once and for all.
Step 2: Ask Questions
If you're not 100% sure that a nutrition coach is right for you, ask more questions! The relationship you have with your coach is important so making sure they are both qualified and a good fit for you is crucial.
You may want to ask questions about their:
Education
Certifications
Training
Specialties
Personality
Level of support
Is OnPoint The Nutrition Coaching Service for You?
While these six are some of the best nutrition coaching programs in Miami, you may want something a little more flexible. You also may want to feel like your nutrition coach is right there with you all the time.
If this is what you're looking for, online nutrition coaching may be a better fit for you.
We wholeheartedly believe in the effectiveness of our virtual, 1-on-1 nutrition counseling.
Our team is well-rounded and qualified. Our programs are tailor-fit to you as an individual. We approach nutrition coaching with a balanced, all foods fit mentality and support you all along the way.
If these factors have you ready to take the next step in your journey, learn more about our nutrition coaching programs, then schedule a consultation to take the first step toward your goals.
Topics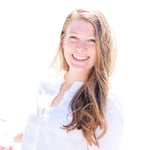 Liz has been reading nutrition labels since she learned how to read. Growing up with severe peanut and tree nut allergies she learned that it's important to know what you are putting into your body. She made her first big lifestyle change as a freshman in high school, when she decided to become a vegetarian. However, it wasn't until she took a food class in Italy as part of a study abroad program in college that it clicked in her mind that she wanted to make food and nutrition her career. Liz graduated from Penn State University in 2015 with a bachelor's degree in Nutrition, as well as a bachelor's degree in Marketing. She completed her dietetic internship with Aramark in Philadelphia, and her master's degree at Northeastern University shortly after.