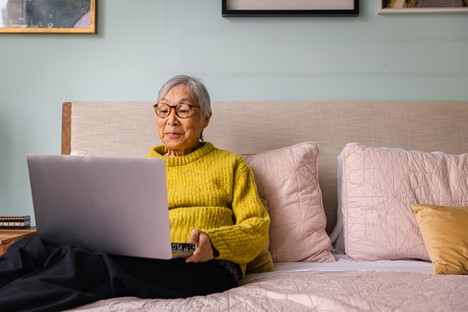 Life is all about choices, right? Where to go to college, what job to take, what car to drive, where to live, and what flavor to pick from the long list at your local ice cream shop. You know, the important stuff.
When beginning the search for a nutrition counseling program, you will likely run into a plethora of options. Out of the ones available to you, it can be difficult to determine which to pick from the large inventory you'll find online that is seemingly growing by the day. Another thing to consider is WHO you want to work with! Is it more appropriate for you to partner with a nutrition coach or a registered dietitian? And which programs do each of these professionals even offer?
There are some slightly more obvious factors to consider when choosing a nutrition program, like price, local vs. online, etc. It's the not-so-obvious or top-of-mind factors that you might want to dig into to make the best decision for your health.
Luckily, we've got your back! At OnPoint Nutrition, we've had consultations with thousands of potential clients from all over the globe, discussing health concerns and goals, and collaboratively deciding on which personalized program will be the best fit for them based on many contributing factors.
In this article, we'll further discuss and dissect all of the obvious and less obvious factors that might dictate your final decision when choosing the best program for your nutrition goals.
Factors That Determine The Best Nutrition Program For You
As I mentioned before, there are some more standout and obvious factors that will play into your decision. Let's dive into them and break down how they might point you in the right direction when choosing your nutrition counseling program.
3 More Obvious Factors
This first one is a big one for most people: cost. How much money you'll need to invest is likely an important part of your decision-making process, and that is more than understandable!
It's important to remember that an investment into a nutrition counseling program is an investment into your lifelong health. When you look at the bigger picture, you really can't place a value on feeling your best, and living a long and healthy life.
That being said, things add up in life! Making sure you're able to budget for yet another expense is crucial.
1. Health Insurance
If you're lucky enough to have a health insurance plan that covers some or all of the cost of nutrition counseling, this may offset some of the out-of-pocket cost. This can be helpful if you are working with a limited budget and want to avoid paying the entire cost out of pocket. Any little bit helps!
Keep in mind, however, that not all insurance plans offer nutrition counseling coverage, and if they do, it may not be for the full amount.
Additionally, it's important to remember that some nutrition counseling providers don't accept certain types of insurance, or aren't able to submit to insurance companies in certain states based on licensure laws
Before scheduling your consultation or hopping on a call to learn more, get in touch with someone first with questions about your insurance, or run an insurance eligibility check to see if any coverage is offered before taking the next step.
Read more about the possibility of health insurance coverage for nutrition counseling.
2. Total Cost
Although you can't put a price on health, not everyone has a disposable income that allows them to afford to pay the full cost out of pocket.
Most companies understand this and will offer flexible payment plans in order to make your payments over time rather than having to pay upfront for services.
It's always a good idea to have a list of pricing questions prepared so that you can be well aware of the cost and how to budget before you begin.
Learn more about nutrition counseling program cost-contributing factors.
3. Location
More than likely, before you start the process of searching for your perfect nutrition counseling match, you've determined whether you'd like your sessions to be local/in-person, or virtual. If you haven't, it might be a good idea to begin thinking about this!
There are many positives to both scenarios when working one-on-one with a nutrition coach or dietitian, but ultimately, your level of comfort and convenience should sway your decision one way or the other. There are pros and cons to each of these counseling environments.
In-person counseling offers things like non-verbal communication and a neutral location away from home or work, allowing you to feel less distracted by external factors.
The perks of virtual counseling are the convenience of being able to do it anywhere, a possible lower cost, and a more private environment with reduced stigma.
4 Less Obvious Factors
Now let's talk about the less obvious factors; the ones you may not have even considered yet. These factors might play a role in who you choose to help you reach your health goals.
1. Company Philosophy/Culture
If you're considering a specific company, dive into their website to learn more about their overarching mission, philosophy, and culture. Ask yourself, do these align with my goals and values, can I get behind this mission?
Some companies' philosophies are more about whole health or holistic nutrition practices while others are still steeped in diet culture. Is the philosophy of a company and their overall mission important to you when making your decision?
Further, who does this company partner with and support, and whose voices do they help amplify? Who works for them, and how is the company culture portrayed via their social media channels and website marketing? All important questions to consider when doing your research.
2. Resources
Are you looking for a nutrition program that offers a slew of additional resources that are available to you throughout the process? Resources like meal planning guides, shopping lists, a recipe database, a food-logging app, and pre-recorded webinars are all available to current clients at OnPoint.
These resources allow for supplemental support outside of your sessions so that you're able to better stay on track and find the answers you need when you need them.
Additional resources are an invaluable asset during your nutrition counseling program, as they keep you armed with knowledge and give you the ability to add tools to the toolbox to work towards your goals in a self-paced way, especially during the times you aren't meeting with your nutrition coach or dietitian.
Check out our library of science-backed and evidence-based resources.
3. Level of Support
How much hands-on and consistent accountability and support are you looking for? Have you asked yourself how often you want to be able to check in with your nutrition coach or dietitian, both formally and informally?
Everyone needs a different level of support based on their overall needs. Someone with severe food allergies, a chronic health condition, or the need for significant weight loss for medical reasons may need more sessions or more communication with their nutrition coach or dietitian.
Someone with less nuanced and specific needs may not need the same level of support or accountability as the people mentioned above.
It's important to recognize your needs before choosing a program or getting on someone's schedule.
4. Client Experience
I'm the type of person who LOVES reading reviews. I want to know that someone like me had a positive experience with the item or service I'm thinking about purchasing.
Additionally, I want to know what it looks like to be a client before I become one. If a company is clear about what the process and experience will look like from all angles before you start, that can build trust.
Getting well acclimated with the client experience at your chosen company can help you determine not only the type of program but the level of support and consistency of sessions you might need.
If a company is not transparent with sharing reviews and testimonials on the client experience, this could shift your decision.
Learn more about OnPoint's client experience.
Where To Go From Here
So, you have a decision to make! I hope all of the above notes and suggestions will aid in making that decision a bit easier and less overwhelming.
We offer free consultations here at OnPoint to help you determine the best choice for you throughout the decision-making process.
Not quite ready to move forward with talking to someone, but want to learn more, or have questions? Get in touch with us anytime; we're here to ease the confusion and help you feel more informed.
Asking questions, doing your research, and weighing all your options are essential parts of the journey towards feeling your best with a nutrition counseling program, empowering you to make the best choice for your health.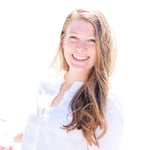 Liz has been reading nutrition labels since she learned how to read. Growing up with severe peanut and tree nut allergies she learned that it's important to know what you are putting into your body. She made her first big lifestyle change as a freshman in high school, when she decided to become a vegetarian. However, it wasn't until she took a food class in Italy as part of a study abroad program in college that it clicked in her mind that she wanted to make food and nutrition her career. Liz graduated from Penn State University in 2015 with a bachelor's degree in Nutrition, as well as a bachelor's degree in Marketing. She completed her dietetic internship with Aramark in Philadelphia, and her master's degree at Northeastern University shortly after.