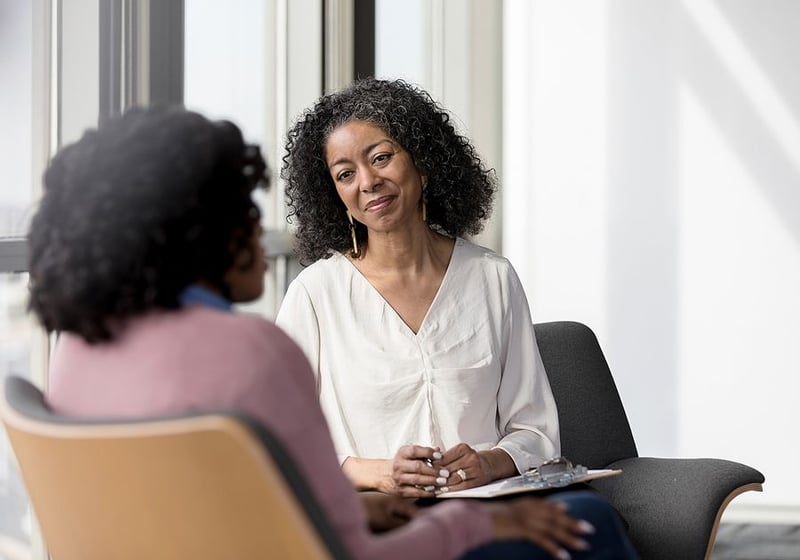 Have you ever created a "Pros and Cons'' list before making a major life decision? If you're anything like me, sitting down and doing this when you're feeling indecisive and confused can be a helpful process to feeling more sure of which direction you should go.
There are pros and cons to everything in life, am I right?! Staying positive and hopeful is always a smart move, but it's also beneficial to weigh out the realistic negatives or "what if" factors to know you've exhausted all the possible outcomes.
We do things a bit differently at OnPoint Nutrition, and it's important to us that our clients are aware of that right from the start. Our approach might not work for everyone, and that's okay! We are all unique people living in unique bodies, and most likely our needs are unique to us as well. With that being said, the thousands of people we've helped to reach their health goals have a shared drive toward better health.
Consider this article your personal pros and cons list during the decision-making process. Weigh each one out carefully and assess what is most important to you when working one-on-one with a nutrition coach or registered dietitian. We're always here to remove the confusing guesswork and keep it real so that you are armed with all the necessary knowledge.
10 Pros And Cons Of Nutrition Counseling With A Nutrition Coach Or Registered Dietitian
Let's start with the pros, shall we? I'm happy to report that there are a lot of them, and this list breaks down the 5 that we find most crucial to your happiness and success when immersed in your personalized nutrition counseling experience.
Knowing the pros and ultimately deciding if they are important to you is a good place to start. We'll break down why each pro can be considered a benefit or a positive, and what each might entail as far as the work that needs to be put in for you to be successful.
We hope this list speaks to you and answers some initial questions or addresses some initial concerns. Let's dive in!
5 Pros Of Holistic Nutrition Counseling
1. A Personalized Approach
The same nutrition plan would never work for every person on this planet. We are all dealing with different goals and health challenges. With OnPoint Nutrition, you get a personalized nutrition plan built specifically for you.
Before your nutrition coach or dietitian can start to build your personalized plan, we'll compile the following information about you. This information will be used to determine the best strategies to implement to help you reach your goals.
The information that is compiled before your first kick-off session to build your personalized plan includes:
Height, weight, age, and gender
Medical history
Consultation session notes
When submitting your medical history and talking with our consult team, remember that there's no such thing as too much information! The more we know about you, the better we're able to help and the more your plan can be specifically tailored to you.
2. Consistent Support, Guidance, And Accountability
There is nothing like the support and guidance you receive from a professional who is completely committed to your case from start to finish. Consider your nutrition coach or registered dietitian as your personal support system throughout this journey to a healthier you.
Confused about what to do, what choices to make, and how to implement real, lasting changes? Our team is here to guide you towards success in ways that will be realistic and accessible to you. We're always going to provide you with the guidance you need to feel confident you're making the right choices.
Accountability is a big buzzword in the wellness industry. Although accountability can denote a drill sergeant mentality in some cases, here at OnPoint we offer accountability via consistent check-ins and reviewing your progress on your goals. Accountability means you're ultimately responsible for healthy choices, but we're here to remind you of how important those choices are to your whole health.
3 Science-Backed Resources
Our nutrition coaches and registered dietitians are the real deal, and the resources and guidance they provide are rooted in years of evidence-based, science-backed research. You can rest assured you are learning from a true pro with years of experience and education.
Inside your detail-oriented program, you don't just get the support of your coach and those around you, you can also lean into a variety of resources that we provide to all of our clients.
At OnPoint Nutrition, those resources include:
Access to our member portal which includes a recipe database, webinars, and more
Access to our food-logging app with unlimited direct messaging
A personalized meal-planning guide including a full week of breakfast, lunch, dinner, and snacks
Access to Facebook support groups that include educational resources on Diabetes, PCOS, Intuitive Eating, and Gut Health
Access to OnPoint's social media channels, Instagram, Facebook, and Pinterest, all of which include supplemental resources
A long-term care plan before we part ways
Check out more resources available to you on the OnPoint Nutrition website.
4. A "Whole Health" Approach
At OnPoint, we don't just throw a band-aid at your issues and challenges, we are here to offer a holistic approach that targets your whole health, looking for root causes, and treating medical conditions naturally without the use of medication or surgical procedures.
A whole health approach means that your experience will be comprehensive. We're zooming out and looking at the whole picture, not just a small piece of the overall puzzle. This means reviewing the mind-body connection, social factors, and movement and activity levels.
Most of the time, when you see improvement in one area of your health, that will carry over to another area. The human body and mind are intrinsically linked, and healthy choices can create a positive domino effect.
Read more about our philosophy and client approach.
5. Long-Term, Sustainable Habit Building
It's a proven fact that fad diets do not work, and yo-yo dieting can have long-term negative effects on your health. By removing restrictions and limitations and increasing mindfulness, sustainable habits start to build.
Building habits that feel attainable and easily fit into your busy life make the whole process feel easier to stick with. Your goals seem less daunting when you start to implement small changes that lead to big results.
When we fall prey to diet culture, we may see immediate gratification, but it is always short-lived and leaves our bodies seriously deprived of joy and a healthy relationship with food. With a nutrition coach or registered dietitian by your side, you can start to create the building blocks that lead to sustainability and long-term success.
5 Cons Of Holistic Nutrition Counseling
1. Less Hand Holding
If you are someone who works better with almost constant one-on-one support, a holistic and educational approach may not work for you.
There are benefits to having someone hold you accountable and follow up with you consistently and we know this to be true for most people. Accountability is an important part of being assisted through the nutrition program process for a lot of people.
At OnPoint, we want you to feel empowered to reach your goals and build habits that you can sustain over time all on your own, so we don't communicate between sessions unless it's via the direct messaging feature on our app, typically used for quick questions, not daily check-ins.
2.
A Non-Diagnosis Policy
Although we offer a holistic and natural approach to bettering your health, we are not doctors or medical practitioners and cannot offer the diagnoses of various health issues and concerns that many people come to us with.
Your nutrition coach or registered dietitian is happy to review lab results and other medical history notes with you. They are knowledgeable about providing the best possible nutritional guidelines to assist with any issues but are not authorized to offer any type of diagnosis.
We work with a diverse clientele who all have a unique health journey; many struggles with chronic health conditions or suspected chronic health conditions. We are always happy to be a part of your support team with your doctor and other health and wellness professionals.
3. A Slightly Higher Cost
If you're considering working with us, it's likely you've done some online research and noticed the significant amount of options out there! There is something for everyone at a pace and commitment that works for them.
If you're looking for weight loss or assistance with some mild food allergies, you may not need the level of counseling that some others may need. A more budget-friendly option might be the best fit for you in this case.
If you're someone who has been struggling with an ongoing issue or years of yo-yo dieting and fad diets, a more personalized and holistic approach is probably a better path for you to take to really start seeing changes. It's important to know that this change in approach will account for a price difference.
4. It May Not Solve All Your Problems
In this society of diet culture, we are often told that losing weight will solve every single life problem we have. We know that's not realistic though, right?
Understandably, many people expect nutrition counseling to be a cure-all for many of their problems, both physical and mental/emotional. Although adopting better nutrition habits can have major benefits for your whole health, there are many other aspects of your health that you need to put in the work to improve, including:
Stress management
Sleep habits
Work/life balance
Mental health
Mindfulness
Activity and exercise
The great thing about starting your nutrition program is that once you start being more cognizant of your food and nutrition choices, the more those healthy habits will carry into other areas of your life!
5. It May Take Longer To See Results
One of the reasons why fad diets are so popular is immediate gratification. These diets are usually so restrictive and have so many rules and limitations that you are dropping weight at the beginning due to huge calorie deficits or cutting out complete food groups. Neither of these is a sustainable solution to your problems.
Our personalized and holistic programs address your goals with long-term planning in mind. We want you to feel that although the pace may be a bit slower than you're used to, you are giving yourself the sustainable tools you'll need to maintain good health for years to come.
Have you ever heard the saying, it's a marathon, not a sprint? Slow, calculated, and methodical steps toward food freedom and a better relationship between health and your body are the end game.
So, Where Do You Go From Here?
Did this pros and cons list provide you with all the balanced and unbiased information you need to help make your decision? We hope so!
Just know that by doing your research and weighing out all the factors, you are putting your health first. That is a HUGE pro in our book. You should feel proud that you want to learn more about how to feel your best.
To take the next step in the process by talking with our consult team about your health goals, you can schedule your free consultation here. We're just as excited as you are for you to start the journey towards living your best life.
Topics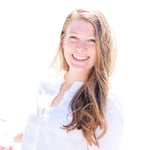 Liz has been reading nutrition labels since she learned how to read. Growing up with severe peanut and tree nut allergies she learned that it's important to know what you are putting into your body. She made her first big lifestyle change as a freshman in high school, when she decided to become a vegetarian. However, it wasn't until she took a food class in Italy as part of a study abroad program in college that it clicked in her mind that she wanted to make food and nutrition her career. Liz graduated from Penn State University in 2015 with a bachelor's degree in Nutrition, as well as a bachelor's degree in Marketing. She completed her dietetic internship with Aramark in Philadelphia, and her master's degree at Northeastern University shortly after.