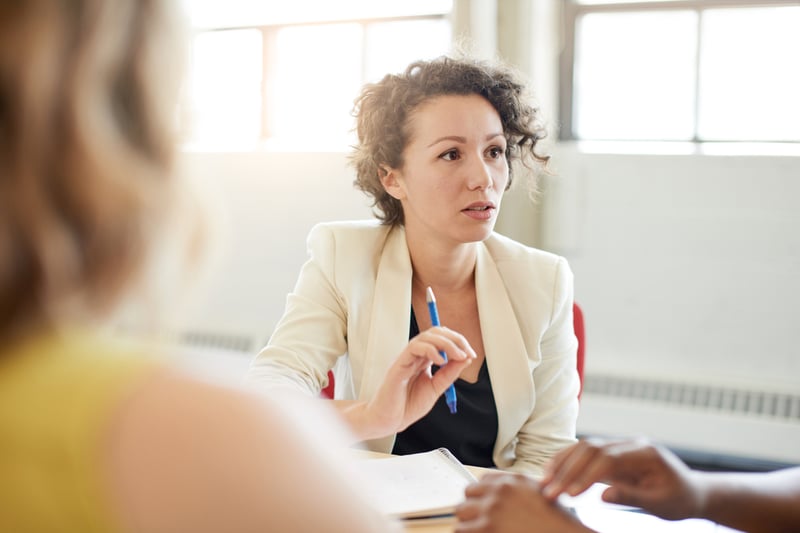 Weight loss can be difficult for women with PCOS, but it is achievable. If you have PCOS and find it hard to lose weight, you are not alone. It is important to remember that weight loss with PCOS will be gradual and slow due to hormonal imbalances, inflammation, and blood sugar issues associated with PCOS.
Lifestyle Changes for Weight Loss
However, weight-loss improves PCOS symptoms – lifestyle changes and weight management are recommended as the first line of treatment for PCOS to improve hormonal disturbances and to prevent future reproductive and metabolic conditions.
One factor that makes weight loss so difficult for women with PCOS is the abnormal hormonal influences that regulate appetite and satiety. Levels of appetite-regulating hormones can be affected in women with PCOS. This means that these hormones may stimulate hunger in women with PCOS, which results in overeating. There is also a correlation between high testosterone levels and low levels of cholecystokinin (CCK), which is the hormone that tells your body that you are full after a meal. Additionally, leptin and ghrelin are two hormones that have been recognized to have a major influence on energy balance.
Widely known as the appetite-inducer, ghrelin sends hunger signals to your brain. If you have elevated ghrelin levels, it's more likely that you will also have difficulty losing weight. While ghrelin increases hunger levels, leptin has the opposite effect. Leptin suppresses appetite and tells the brain that you body has sufficient supply of energy stored and tells your body that it's full and satisfied. Studies show that ghrelin and measures of satiety and hunger are significantly impaired in women with PCOS.
If you are eating a balanced diet and you're having trouble losing weight, the problem could be the types of foods that you're eating. While there is no universal "PCOS diet", there are key characteristics of PCOS that can be managed by eating specific foods. As we already know, PCOS is often accompanied by weight gain and insulin resistance. Therefore, it's best to eat a nutrient-dense diet geared towards weight management and blood sugar regulation. Try to eat fiber-rich meals, lean protein and anti-inflammatory foods. Not eating enough fruits and vegetables can also impact weight loss. Check our our specific list of foods to eat for PCOS.
PCOS is also a condition that has a strong relationship with obesity - specifically abdominal obesity, which further increases insulin resistance. Remember, obesity and insulin resistance intensify the metabolic, psychological and reproductive features of PCOS. Given the strong connection between obesity, insulin resistance and PCOS, we strongly recommend setting goals to reach a healthy weight as first line of treatment to relieve your PCOS symptoms.
Weight Loss Tips for Women with PCOS
Monitor portion sizes: I know you're probably wondering: "What foods should I eat, and in what amounts should I eat them?" It is super helpful to use your hands to portion out your food! And since your hand is proportionate to your size, you will get the right amount of food for you. This will help prevent overeating and help you stay mindful of hunger and satiety. For example:

1 serving of protein = 1 palm (about 4 oz cooked protein)
1 serving of fat = 1 thumb or 1 fingertip (1 tsp)
1-2 servings of vegetables = 1 fist (4 oz cooked vegetables)
1 serving of starch = 1 cupped hand (1/2 cup cooked grains)
1 serving of dairy = 1 thumb tip (1 oz cheese)
1 serving of fruit = 1 fist (1 cup or 1 piece of fruit).

Aim for balance: Make sure you're eating a variety of nutrients at every meal. A well-balanced diet is a key factor in maintaining a healthy weight. For example, choose foods with a lower glycemic index – these are foods that won't spike your blood sugar. Examples include fruits, vegetables and whole grains. Try to fill half your plate with leafy greens and non-starchy vegetables.Next, either starchy vegetables or whole grains make up ¼ of your plate, and the last quarter can be reserved for your lean protein such as chicken, turkey or fish. Lastly, add some healthy fats such as extra virgin olive oil or nuts. Ultimately, you will feel more satisfied and ensure that you're eating the proper portion sizes.
Eat whole grain and high-fiber foods: Fiber helps control blood sugar levels and makes you feel fuller. Choose nutrient-rich complex carbohydrates like vegetables, fruits, whole grains and beans.
Choose heart-healthy fats: Try to limit saturated and trans fats – choose foods that are high in omega-3 fatty acids such as fatty fish (such as salmon), nuts, seeds, flax and chia seeds.
Sleep: Losing sleep is directly correlated with weight gain. When your body is sleep-deprived, two hormones are affected – ghrelin and leptin. These two hormones help regulate hunger. When you don't get enough sleep, ghrelin spikes while leptin falls, leading to increasing hunger.
Self-care: Take care of yourself outside of your diet, too! One of the best ways to prevent weight gain with PCOS is to manage your stress. Practice self-care by doing yoga, taking a walk, or meditating to clear your mind. Reducing stress can give you a better mindset to make healthy decisions.
Move: Include exercise or movement into your day. This can help reduce insulin resistance, especially when paired with balanced diet of anti-inflammatory foods.
Practice Mindful Eating: Never eat with distractions, eat slowly, eat off a plate or bowl, and be aware of the taste, smell, texture, colors and temperature of your food.
To reach your weight loss goals, work with your doctor to incorporate medications that will work to improve insulin sensitivity. Weight loss will be possible when you combine a healthy diet, regular exercise, and proper medication. Taking these proactive steps regarding your health can improve your mood as well as reduce your symptoms. Remember, weight loss may be slow, but once you lose ~5-10% of your body weight, your PCOS symptoms can be largely controlled.
If you consistently make healthy choices, put proper portions on your plate, and become more aware of your hunger and fullness cues, you will have success.
Topics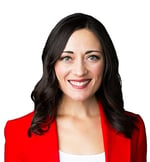 Britney Kennedy is the founder and CEO of OnPoint Nutrition. Since opening in 2016, she and her team have helped over 2,500 individuals become happier, healthier more confident versions of themselves.
Related Posts