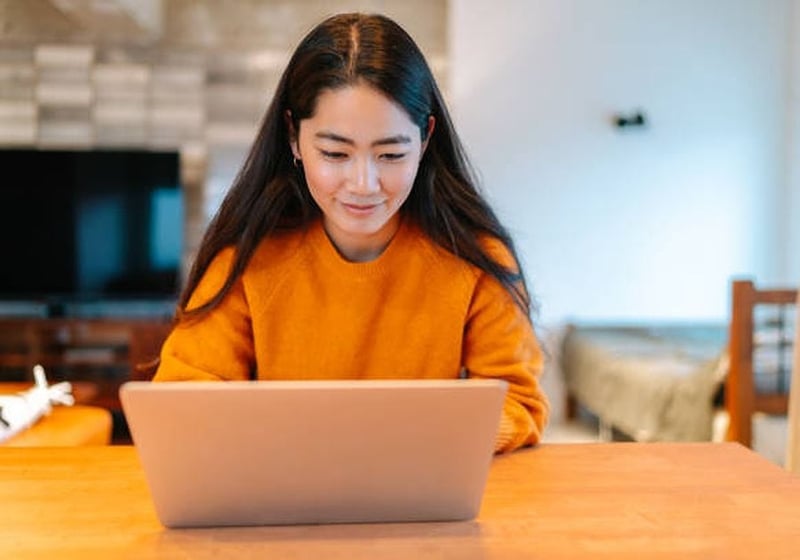 Are you ready to change your eating habits but aren't sure where to turn? I don't blame you! The search for an online nutrition coach can be overwhelming. To make matters worse, the search for a qualified, educated nutrition coach can be even more frustrating.
You're ready to make a change now.
You don't want to have to sift through the endless options available online. You don't want to waste time with coaches or programs or plans that don't work.
You want someone to give it to you straight so you know who is the best.
Here at OnPoint Nutrition, our team of dietitians and nutritionists has helped over 3,000 people just like you find the best nutrition coach for them and achieve their goals.
We don't want to see you, or anyone, get sucked into another diet that doesn't work. We want you to find the way of eating that works for you and allows you to become your healthiest self.
We also know we're not the only nutrition coaching service out there, and we are often asked how we compare to other nutrition coaches and programs.
Because we truly do want you to find the best nutrition coach for you and your goals, we created a list of the best online nutrition coaches to help you make the best choice for you.
Culina Health
Who Are They?
Culina Health is a team of dietitians who provide personalized, inclusive, patient-centered care. They use evidence-based nutrition strategies in a compassionate environment to help clients live a satisfied, well-balanced life.
What Do They Offer?
Culina Health offers customized, comprehensive nutrition coaching programs, many of which are covered by the client's health insurance provider.
They utilize technology to provide virtual sessions and support between sessions.
With Culina Health, clients start with one 60-minute coaching session before moving into follow-up coaching sessions. They recommend working with a dietitian on a weekly or bi-weekly basis for a minimum of 3-months.
Why Did They Make Our List?
They are qualified. Their team is completely comprised of registered dietitians.
They are personalized. They individualize every program to the client's unique needs.
Noom
Who Are They?
Noom is a digital health company that combines psychology, technology, and human coaching to help individuals meet their personal health and wellness goals.
They use behavioral science to guide clients to change their behaviors, achieve weight loss, and manage conditions including stress, anxiety, hypertension, and diabetes.
What Do They Offer?
Noom offers a tracking app that allows clients to track food, exercise, and other habits. They also offer personalized lessons aimed to help change eating behaviors.
Noom also includes one-on-one coaching with trained coaches, as well as support groups so clients can pick the support they prefer.
Why Did They Make Our List?
They focus on changing habits. They don't just cover the problem, they help clients get to the root of it.
They believe in progress over perfection. They recognize that weight loss is full of ups and downs and allow clients to set their own pace.
Precision Nutrition
Who Are They?
Precision Nutrition is a group that trains nutrition coaches and provides the Precision Nutrition Level 1 Certification. In addition to training coaches, they provide personal nutrition coaching to individuals who want to get in the best shape of their lives.
What Do They Offer?
Precision Nutrition offers a 12-month nutrition coaching program where their coaches provide clients with direction, support, and accountability. Their coaches include nutritionists, strength coaches, counselors, researchers, and other specialists.
They have separate programs for men and women, and only open enrollment for their program twice each year.
Precision Nutrition provides clients with daily lessons, workouts, and nutrition or lifestyle habits to provide daily direction. Their app also provides the ability to track progress and send messages directly to a coach.
Why Did They Make Our List?
They are habit-based. They provide clients with the tools needed to build healthy, sustainable habits.
They combine nutrition and exercise. They focus on both sides of the equation.
Stronger U
Who Are They?
Stronger U is a team of registered dietitians and certified nutrition coaches who provide individualized coaching to help clients reach their weight and health goals.
What Do They Offer?
Stronger U offers coaching programs that provide clients with a custom nutrition strategy, which includes weekly check-ins, their Daily Nutrition Assistant app, and a community of individuals working toward common goals.
Their coaching program requires a three-month commitment.
Why Did They Make Our List?
They customize. Their approach is individualized, not a one size fits all.
They promote lasting changes. Instead of just focusing on the here and now, they provide knowledge and tools for the future.
Teladoc
Who Are They?
Teladoc is a team of registered dietitians with different specialties who help clients stay healthy, eat right, and manage health conditions.
What Do They Offer?
Teladoc offers virtual visits with dietitians who can be reached from anywhere. They provide clients with personalized nutrition guides that include meal plans, shopping guides, and even supplement recommendations.
They also offer an app that allows clients to speak with their dietitian, build their meal plan, and ask questions.
Why Did They Make Our List?
They are specialized. They offer specialized support in everything from weight loss and diabetes to vegetarian diets and sports nutrition.
They offer flexible scheduling. They offer appointments 7 days a week from 7 AM to 9 PM.
WeightWatchers
Who Are They?
WeightWatchers is a weight loss program, which offers coaching by their WW Coaches, who are experts in their program. They provide advice and support in reaching weight loss goals.
What Do They Offer?
WeightWatchers currently offers their PersonalPoints program, which looks at calories and nutrition data to provide users with a daily points allowance.
Their points program is customized to each individual, which is designed to help make healthy eating easier. Their app also includes meal planning guidance, progress tracking, and other resources. Clients can also chat with a WW Coach in the app anytime.
Why Did They Make Our List?
They allow all foods. There are no off-limits foods.
They have a strong community. There are plenty of opportunities to connect with other individuals also doing WeightWatchers for additional support.
How To Choose the Best Nutrition Coach for You
Now that you have more details on the best online nutrition coaches available, it's time to narrow down your choices and ultimately make your decision.
There are two steps that I recommend taking to pick the best coach for you.
Step 1: Educate Yourself
If you haven't already, spend some time educating yourself on nutrition coaching and everything it entails so you are prepared to find the best fit for you.
To learn more about nutrition coaching:
Take some time to learn more about the programs you are interested in, too. You want to be confident in your choice.
Step 2: Ask Questions
If you're not 100% sure that a nutrition coach is right for you, ask more questions! The relationship you have with your coach is important so making sure they are both qualified and a good fit for you is crucial.
You may want to ask questions about their:
Education
Certifications
Training
Specialties
Personality
Level of support
Is OnPoint The Nutrition Coaching Service for You?
While these six are some of the best online nutrition coaching services. We truly believe in the effectiveness of our holistic nutrition counseling.
Our team is qualified and our programs are personalized. We focus on habit-change and celebrate progress over perfection. We have nutrition coaches who specialize in concerns from plant-based diets to IBS. We approach nutrition coaching with an all-foods fit mentality and support you all along the way.
If these factors have you ready to take the next step in your journey, learn more about our nutrition coaching programs, then schedule a consultation to take the first step toward your goals.
Topics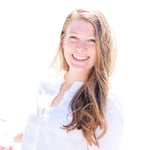 Liz has been reading nutrition labels since she learned how to read. Growing up with severe peanut and tree nut allergies she learned that it's important to know what you are putting into your body. She made her first big lifestyle change as a freshman in high school, when she decided to become a vegetarian. However, it wasn't until she took a food class in Italy as part of a study abroad program in college that it clicked in her mind that she wanted to make food and nutrition her career. Liz graduated from Penn State University in 2015 with a bachelor's degree in Nutrition, as well as a bachelor's degree in Marketing. She completed her dietetic internship with Aramark in Philadelphia, and her master's degree at Northeastern University shortly after.