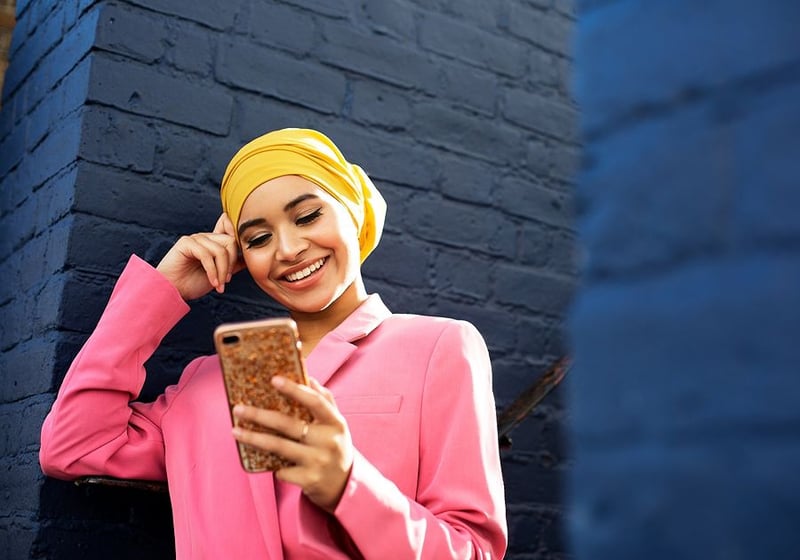 If you landed here, chances are you're looking for an app to support you on the path to reaching your nutrition goals.
With so many options out there, searching for a nutrition app can be an overwhelming process.
We're here to save you time, energy, and maybe even money.
Instead of sifting through the endless options available and wasting time with apps or diet programs that don't work, we made this list for you.
Here at OnPoint Nutrition, our dietitians and nutritionists use the OnPoint Nutrition app to help people like you achieve their goals.
We believe in the power of nutrition and know how valuable tracking your nutrition data is. We don't want anyone to get sucked into another app or program that simply does not work.
We also know that we're not the only dietitians who use technology to help people like you navigate eating, and clients often ask us how we compare to other nutrition apps and programs.
Because we truly want you to find the best nutrition app for you, we put together a list of the best apps available.
Best Nutrition Apps
Am I Hungry
What Is It?
Am I Hungry is a virtual mindful eating coaching app designed and developed by Dr. Michelle May, founder of the Am I Hungry? Mindful Eating Programs and Training.
What Do They Offer?
The Am I Hungry app is a powerful tool for making more mindful decisions so users are more in charge of every decision without having to resort to rules and restrictions.
Whenever users feel like eating, they click "I want to eat" and the app guides them step-by-step through the mindful eating process. The app addresses questions including "How hungry am I?" and "Where do I want to invest my energy?" It's designed to help individuals struggling with yo-yo dieting, emotional eating, binge eating, diabetes, or who have had bariatric surgery.
Ate
What Is It?
Ate Food Journal is a visual, mindful, and non-judgemental app that helps users to uncover the why behind their choices and discover how foods make them feel.
What Do They Offer?
Ate allows users to take photos of their meals and displays all meals and activities on a timeline. It also allows users to track why they ate what they did. For example, hunger, social setting, boredom, stress, or a craving. It then compiles that data and allows for self-reflection on choices and motivation.
Ate also provides:
Evidence-based articles
Connection with friends
Social sharing
Syncing with other platforms including Apple Health
Cronometer
What Is It?
Cronometer is an app that helps users eat smart and live better by tracking calories, exercise, biometrics, and health data.
What Do They Offer?
Cronometer helps users develop healthy habits by providing:
Tracking for up to 82 micronutrients, in addition to all macronutrients
A log for meals, exercise, and biometrics
Valuable reports and charts for how metrics correlate over time
Custom settings for your weight, macronutrient, and micronutrient targets
A fasting timer to track the timing of your eating
Diet support for diets including keto,

vegan

, and others recommended by doctors
Unlike most tracking apps, Cronometer specifically breaks down your intake of vitamins and minerals, which can be extremely helpful to identify potential gaps in intake.
Fooducate
What Is It?
Fooducate empowers users to achieve their diet, health, and fitness goals by eating better, losing weight, and getting healthy.
What Do They Offer?
Fooducate focuses on health by analyzing information found on products' nutrition facts panels and ingredients lists and allowing users to compare similar products. Their health analyzer gives foods a grade A, B, C, or D based on:
Added sugars
Artificial sweeteners
Trans fat
High fructose corn syrup
MSG
Food colorings
Additives
Preservatives
Fooducate also includes a diet tracker and calorie counter feature that allows users to track calories, macros, and other nutrients.
Lifesum
What Is It?
Lifesum makes healthy living simple in its digital self-care app that helps users reach health and weight goals through better eating.
What Do They Offer?
The Lifesum app provides users the ability to:
Find a diet they love that fits their lifestyle and food preferences
Start a simplified meal plan for anywhere from 7 to 21 days
Enjoy hundreds of tasty and nutritious recipes that include their nutritional values
Scan barcodes of food items to get their nutritional information
Track their food, water, and exercise daily
Create their own health journey with customized goals
Lifesum also provides users motivation and inspiration along the way so they can make more healthy choices for their bodies and minds.
MyPlate
What Is It?
MyPlate Calorie Counter by Livestrong is a user-friendly app designed to help users lose weight and improve their overall health.
What Do They Offer?
MyPlate offers a simple calorie counter to allow users to create a calorie deficit and lose weight. Their app includes the world's largest food database for calories, nutritional information, and serving sizes complete with a barcode scanner for easy access.
MyPlate allows users to track progress through:
Daily nutrition charts
Daily caloric breakdown of fat, protein, and carbs
Net calories by day, week, and more
Noom
What Is It?
Noom is an app and nutrition coaching platform that aims to change the way the world thinks about weight loss by using science and personalization to help users not only lose weight but also keep it off.
What Do They Offer?
The Noom app allows users to track their food, exercise, and other habits. Instead of characterizing goods as good or bad, they help users make informed decisions by using a stoplight system for food tracking, which includes red, yellow, and green food choices.
Noom also provides daily lessons that are personalized to each user to help them gain confidence and practical knowledge. Additionally, Noom's program includes one-on-one coaching and support groups to provide extra support.
Rise Up
What Is It?
Rise Up is a free app designed for individuals who struggle with food, dieting, exercise, and body image. The app is used by many individuals who are in treatment for eating disorders including:
Anorexia nervosa
Bulimia nervosa
Obsessive eating disorder
Binge eating disorder
Compulsive eating disorder
What Do They Offer?
Rise Up allows users to track:
Meals
Emotions
Behaviors
Thoughts
The Rise Up app also connects users with the help they need including dietitians, therapists, and centers that specialize in eating disorders. If individuals already have a treatment team, they can also share summaries of their progress from the app with their treatment team.
WW
What Is It?
WW is an app and nutrition coaching platform that helps users lose weight and gain healthy habits for life using science, support, and food.
What Do They Offer?
WW offers food tracking using The Points system, which takes food's nutritional information and turns it into a single number. Each user is given a nutrition plan that includes the points they can "spend" each day. Throughout the program, the points guide users to eat more nutritious foods and find the portion sizes that are right for them.
WW also had a community of members who meet either face-to-face or virtually. They also have a social network and WW coaches for additional support.
Yummly
What Is It?
Yummly is a smart cooking app that allows users to find recipes they love and suggests recipes Yummly believes they will love, too.
What Do They Offer?
Yummly helps users:
Find personalized recipe recommendations
Filter recipes to find the one perfect meal
Reduce food waste by searching for ingredients
Create a digital cookbook
Build a smart shopping list
While Yummly does not provide any tracking tools, their recipe library is vast and their tools can help make anyone trying to eat healthier simplify the process.
How To Choose the Best Nutrition App for You
Now that you have more details on ten of the best nutrition apps, it's time to narrow down your choices and make your decision.
Educate Yourself
If you haven't already, spend some time educating yourself on each app, the features they offer, and how those features match up with your needs. A few also offer a free trial so you can test them out for yourself.
Confidence in yourself, and in your nutrition app and plan, will allow you to fully commit and achieve your goals once and for all.
Is OnPoint The Nutrition App for You?
While these ten are some of the best nutrition apps out there, we truly believe in the effectiveness of our brand new OnPoint Nutrition app.
The OnPoint Nutrition app connects you directly with your dietitian or nutritionist so you have support with you, anytime, anywhere.
The app offers hassle-free tracking that's calorie-free, the way we believe it should be. Instead, the app allows you to track:
Meal and snack choices
Recommended food group servings
Water intake
Movement
Weight (but only if you want to!)
Daily reflections
Progress toward your goals
The app also provides you with a customized resource library, personalized for you by your dietitian or nutritionist. You'll have access to:
Nutrition guides
Shopping lists
Weekly meal plan inspiration
A robust recipe database
Educational webinars
Product recommendations
Exclusive member offers
If these factors have you ready to take the next step in your journey, learn more about our nutrition coaching programs that work directly with our app, then schedule a consultation to take the first step toward your goals.
Topics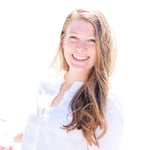 Liz has been reading nutrition labels since she learned how to read. Growing up with severe peanut and tree nut allergies she learned that it's important to know what you are putting into your body. She made her first big lifestyle change as a freshman in high school, when she decided to become a vegetarian. However, it wasn't until she took a food class in Italy as part of a study abroad program in college that it clicked in her mind that she wanted to make food and nutrition her career. Liz graduated from Penn State University in 2015 with a bachelor's degree in Nutrition, as well as a bachelor's degree in Marketing. She completed her dietetic internship with Aramark in Philadelphia, and her master's degree at Northeastern University shortly after.