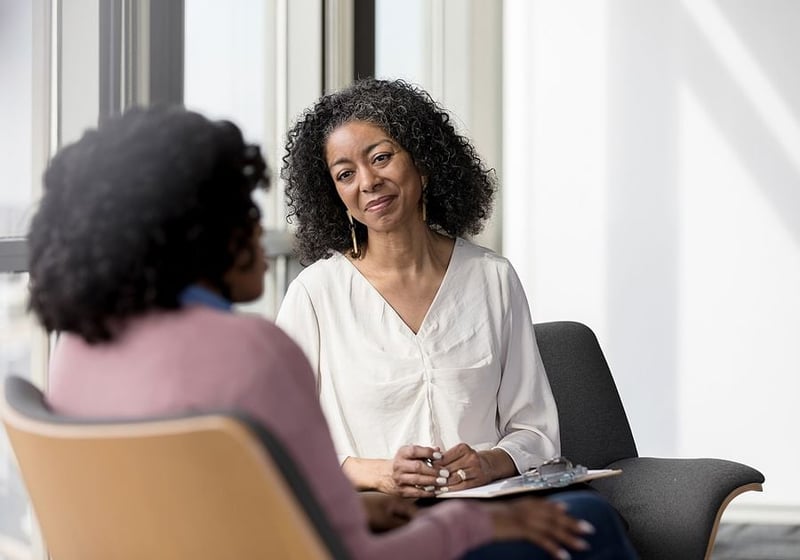 If you landed here, chances are you're struggling with an eating disorder, or disordered eating, and need some support.
Searching for an eating disorder dietitian can be an overwhelming process. Searching for an educated, qualified dietitian can be an even more overwhelming process.
We're here to save you time, energy, and maybe even money.
Instead of sifting through the endless options available and wasting time with coaches or programs that don't work, we made this list for you.
Here at OnPoint Nutrition, our team of dietitians and nutritionists has helped over 3,000 people just like you find the best dietitian for them and achieve their goals.
We believe in the power of nutrition and know how valuable quality nutrition counseling is. We don't want anyone to get sucked into another program that simply does not work.
We also know that we're not the only dietitians who help people like you work through disordered eating, and we are often asked how we compare to other nutrition coaches and programs.
Because we truly want you to find the best dietitian for you, we put together a list of the best eating disorder dietitians.
Best Eating Disorder Dietitians
Eating Recovery Center
Who Are They?
Eating Recovery Center is a nationwide leader in eating disorder treatment. They have 35 centers across the country in addition to offering virtual treatment nationwide.
ERC has helped over 20,000 patients and offers specialized treatment for adults, children, and adolescents of all genders.
What Do They Offer?
ERC offers treatment for:
Anorexia
ARFID
Binge eating disorder
Bulimia
Compulsive overeating
Diabulimia
OSFED
They offer a variety of levels of care for treatment, including:
Inpatient
Residential
Partial hospitalization
Intensive outpatient
Each treatment program includes care from a multidisciplinary team, including a registered dietitian.
Why Did They Make Our List?
ERC offers a wide variety of treatment options that can fit each individual's needs.
Equip
Who Are They?
Equip offers eating disorder treatment from home that is both evidence-based and easily accessible. Each individual is matched with a five-person care team that includes:
A therapist
A physician
A peer mentor
A family mentor
A dietitian
What Do They Offer?
Equip offers family-based eating disorder treatment for young people ages 6-24, all across the US.
More specifically, they offer treatment for:
Anorexia
Bulimia
Binge eating disorder
ARFID
OSFED
They also treat co-existing conditions, including:
Anxiety
Depression
OCD
ADHD
Trauma
Why Did They Make Our List?
Equip focuses on a younger demographic and includes the individual's family in treatment for better long-term health outcomes.
Free Method Nutrition
Who Are They?
Free Method Nutrition is an evidence-based, dietitian-backed approach to nutrition and mindset that empowers individuals to learn to trust, respect, and feel safe in their bodies.
What Do They Offer?
Free Method Nutrition offers eating disorder recovery nutrition counseling with a registered dietitian, which is for anyone with an active eating disorder who is seeking recovery.
The eating disorder recovery program includes:
A 75-minute initial nutrition consultation
Weekly 50-minute nutrition sessions
Ongoing food and mood journal reviews
Unlimited email and chat access during business hours
The program uses a combination of treatment modalities, including:
Acceptance and commitment therapy
Cognitive behavioral therapy
Dialectical behavioral therapy
Exposure response prevention therapy
Health at every size
Intuitive eating
Motivational interviewing
Modified family-based therapy
Medical nutrition therapy
Mindfulness
Nutrition education
Free Method Nutrition offers in-person counseling in Nashville, Tennessee, as well as virtual counseling worldwide.
Why Did They Make Our List?
Free Method combines different treatment modalities to find the approach that works best for each individual.
Nourish
Who Are They?
Nourish is eating disorder treatment and support. Their team of registered dietitians virtually supports individuals all throughout their eating disorder journey.
What Do They Offer?
Nourish provides a non-diet approach to eating disorder treatment that includes:
Personalized nutrition planning
Convenient, virtual appointments
Coordination with your care team
Nourish has a large team of dietitians and also provides nutrition counseling for other concerns.
Why Did They Make Our List?
Nourish makes it easy to find a dietitian who specializes in eating disorders so you can start on your journey right away.
The Renfrew Center
Who Are They?
The Renfrew Center is an evidence-based, individualized eating disorder treatment group that helps empower women to move toward recovery.
They have worked with more than 85,000 adolescent girls, women, transgender, and non-binary individuals.
What Do They Offer?
Renfrew offers treatment for:
Anorexia nervosa
Binge eating disorder
ARFID
Orthorexia
Bulimia nervosa
Disorder eating - OSFED
Diabulimia
They also offer specialized programming, including:
Adolescent program
Body image
College program
Nutrition counseling
Midlife program
Diabetes support
Creative arts therapy
Faith-based programs
Renfrew offers a variety of levels of treatment, including:
Residential treatment
Day treatment
Intensive outpatient
Outpatient services (group and family therapy)
Why Did They Make Our List?
Renfrew has long been an established expert in eating disorder therapy and offers a wide variety of treatment programs and focuses on providing something for everyone.
Within
Who Are They?
Within is an effective at-home treatment for eating disorders that uses technology to connect individuals with their clinicians and support groups.
What Do They Offer?
Within offers treatment for:
Anorexia nervosa
ARFID
Binge eating disorder
Bulimia nervosa
Orthorexia nervosa
Atypical anorexia nervosa
Diabulimia
Exercise addiction
Night eating syndrome
Pregnancy-related eating disorders
They offer both virtual partial hospitalization and virtual intensive outpatient programs.
Why Did They Make Our List?
Their flexible, fully virtual programs make eating disorder treatment accessible anywhere.
How To Choose the Best Dietitian for You
Now that you have more details on six of the best eating disorder dietitians, it's time to narrow down your choices and make your decision.
We recommend taking two steps to choose the best fit for you.
Step 1: Educate Yourself
If you haven't already, spend some time educating yourself on dietitians, nutrition counseling, and everything they entail so you are prepared to find the best fit for you.
Learn more:
Take some time to learn more about the dietitians and programs you are interested in, too. We gave you the basics, but the more information you have the more confidence you will feel.
Confidence in yourself, and in your dietitian, will allow you to fully commit and achieve your goals once and for all.
Step 2: Ask Questions
If you're not 100% sure that a dietitian is right for you, ask more questions! The relationship you have with your dietitian is important so making sure they are both qualified and a good fit for you is crucial.
You may want to ask questions about their:
Education
Certifications
Training
Specialties
Personality
Level of support
Looking For More Options?
Eating disorder treatment is very specific and you truly want to find providers you are comfortable with.
If you are still searching for more options, check out these two great resources to find eating disorder experts near you:
Is OnPoint The Nutrition Counseling Service for You?
These six are some of the best eating disorder dietitians out there.
If you are actively struggling with an eating disorder, we highly recommend looking into these programs as we do not work with individuals with active eating disorders.
However, if you are struggling with disordered eating or have recovered from an eating disorder, but still need some support, our team of dietitians and nutritionists is here to support you through these phases of your journey.
If you fall into these categories, learn more about our nutrition coaching programs, then schedule a consultation to take the next step toward your goals.
Topics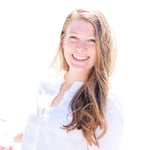 Liz has been reading nutrition labels since she learned how to read. Growing up with severe peanut and tree nut allergies she learned that it's important to know what you are putting into your body. She made her first big lifestyle change as a freshman in high school, when she decided to become a vegetarian. However, it wasn't until she took a food class in Italy as part of a study abroad program in college that it clicked in her mind that she wanted to make food and nutrition her career. Liz graduated from Penn State University in 2015 with a bachelor's degree in Nutrition, as well as a bachelor's degree in Marketing. She completed her dietetic internship with Aramark in Philadelphia, and her master's degree at Northeastern University shortly after.