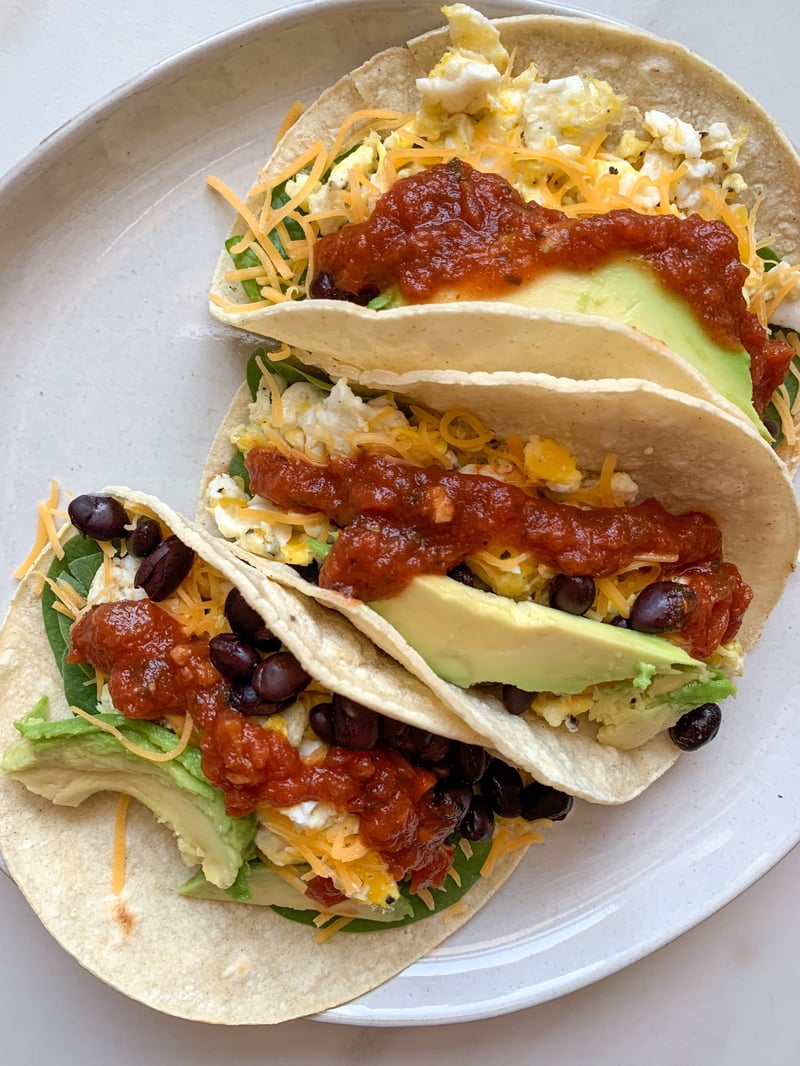 When you are preparing food for the week, think about cooking meals in bulk so that you have meals that are ready to heat and eat. We know that you are busy throughout the day: hustling to work, running with the kids, tackling errands… meals or eating may be a low priority until you are starving. Having meals ready and prepped helps prevent a fast food stop on your way home.
Vegetarian meal planning can be fun, easy and include a lot of variety. Vegetarian recipes can include a wide range of fruits and vegetables and a variety of plant-based proteins to keep your flavors different from week to week. You can approach vegetarian meal prep a few different ways: prep one meal, all meals, weekly meals, or freeze meals. Below are vegetarian meal prep options for breakfast, lunch and dinner.
Getting Started
The first step in your vegetarian meal prep is to take inventory of the food you already have. Look at your pantry staples, including your:
Beans
Grains
Nut butters
Pastas
Then look in your refrigerator. What foods do you need to buy? If you are prepping your meals appropriately, you probably will need to buy fresh produce. Going to the grocery store with a shopping list makes meal planning easier. Our member portal has an easy to use recipe database that will make the grocery list seamless!
Choose a Base
Creating a base is the easiest way to do vegetarian meal prepping. Each meal has three main components: protein, vegetables and starches. The best way to make meal prepping easy is to cook your proteins and starches ahead of time. They hold well in the refrigerator and can be combined in a variety of meals. On the other hand, vegetables are easy to prep at meal time, so cooking them in advance is helpful if you plan to roast them or if they are incorporated into the protein or starch. Here's a simple recipe to prep tofu for three servings during your week.
Breakfast is Easy
Many people often forget that you can meal prep for Breakfast. Starting your day with a meal prepped breakfast can be an easy step toward your vegetarian meal prep routine. Check out our Easy Overnight Oats. You can change the flavor of the oats by swapping the fruit or adding different flavors while mixing. Make a batch of oats on Sunday and you will be set with breakfast all week! We also have a number of egg recipes, like these breakfast tacos, that you can meal prep for later use.
So Are Casseroles
Casseroles are a great way to meal prep multiple servings for lunch and dinner. Using a casserole is a great way for vegetarian meal prepping because you will make multiple servings without complicated cooking techniques. This Enchilada Casserole uses black beans to provide you with a full serving of protein. Vegetables such as bell peppers and onions add rich flavor and texture while you eat. Plus - our recipe creates 10 servings! It's easy to freeze and can last in the refrigerator up to 5 days after it's prepared.
Meal prepping for the week can be an easy (and even fun) activity when you know how to cook and store food in bulk! For vegetarians and vegans, it can be a great way to always have food ready to eat. Read more about how we help vegetarians and vegans on our main vegetarian diet page!
Meal prepping may seem like a daunting task at first, but breaking it down into simpler ways like the ones outlined above can move you one step closer to a more organized vegetarian meal plan. Try incorporating some of our tips into your daily routine and make your day a little less stressful! For more ideas and information on vegetarian and vegan lifestyle, check out our other blog posts here.
Here's an easy example of a vegetarian meal prep day
Breakfast: Easy Overnight Oats (1Fat, 2S, 0.5D, 1C)
Snack: Apple and 2 Tbsp Peanut butter (or your fav nut butter) (1Fr, 2Fat)
Lunch: Enchilada Casserole (1P, 1.5S, 1D, 0.5V)
Snack: 1 C Greek yogurt, 1 C Berries, ¼ C Granola (1P, 1Fr, 1S, 1Fat)
Dinner: Loaded Baked Sweet Potato (1Fat, 2S, 1D, 2V)
Snack: 3 Cups air popped popcorn (1S)
Our team helps people implement vegan and vegetarian lifestyles for many goals: weight loss, disease management, and improved quality of life. Visit our main page to learn more!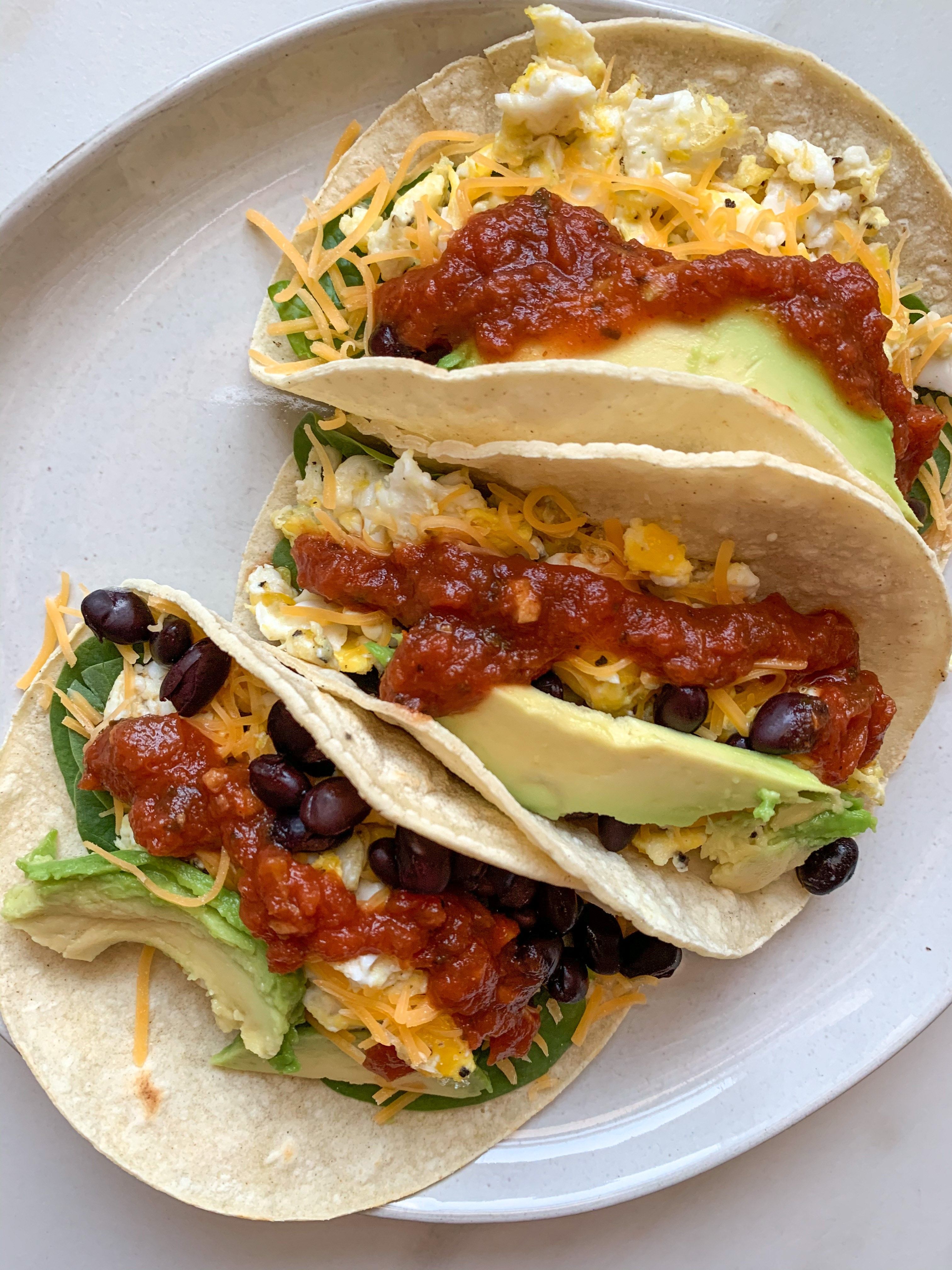 Topics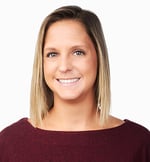 Morgan Fereck is a Registered Dietitian at OnPoint Nutrition. Her work focuses on helping clients create healthier habits by teaching a step by step approach to improving their nutrition and lifestyle. Morgan is a vegetarian and loves finding new, healthy, and creative recipes to keep things interesting!
Related Posts