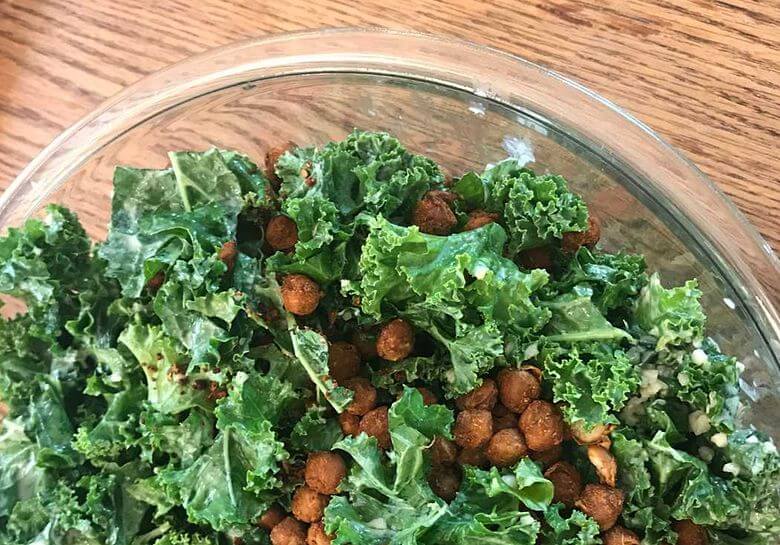 So, you're thinking about trying a vegan lifestyle, but where do you begin?
First step: create a plan.
Getting organized and planning ahead are KEY to meeting your individualized needs when following a vegan diet. Make sure you eat a variety of whole plant foods while limiting processed foods. Creating a meal plan to help guide you through the week will eliminate temptation and make sure you are full and satisfied!
When transitioning from a meat-based diet to a fully plant based approach, there are important factors to remember. Getting protein is still important, but your protein sources will look different than a piece of chicken. Include protein throughout your day to help maintain satiety, prevent cravings, and maintain muscle mass. Let's take a closer look at each food group.
Food Groups for a Vegan Meal Plan
Starches
Your starch foods should come from whole sources such as whole grains, legumes and starchy vegetables. Eating high quality starches/carbohydrates is the MOST important detail in building a successful vegan diet. Choose starch foods that contain fiber and protein, while limiting refined and processed starches. Avoid white breads, pastas, white rice, sweets, and chips. Plan to spread out your starch portions throughout the day so that you include in a complex carbohydrate with protein and fiber with every meal.
Protein
Aim to have a plant-based protein source with lunch, dinner, and at least one snack. Try to limit processed protein sources such as impossible burgers, meatless crumbles, and other meat alternatives. Keep your protein sources whole and unprocessed. Lentils, beans, chickpeas, tofu, edamame, nuts and seeds are all good plant-based sources of protein.
Fruits and Vegetables
Eat fruits and vegetables as much as your heart desires! Make sure your snacks fill in the gaps if you do not include fruits and veggies with your meals. This pattern will ensure you are eating enough fiber and helping to keep you full throughout the day. This approach also provides a healthy mix of foods throughout the day and enables you to meet your fruit and vegetable goals.
Fats
When planning your meals and snacks, make sure your fat servings are derived from WHOLE sources. Healthy fats include avocado, nuts and seeds. Avoid oils and processed foods as much as possible. If a recipe calls for oil, substitute it with vegetable broth, water, or lemon juice. This swap allows you to utilize healthier fat sources. Whole food fats also provide better satiety. Remember to spread out your fats throughout the day.
Dairy
You can utilize non-dairy foods such as a plant-based milk or yogurt as your dairy portion. If you're not into dairy alternatives, no need to fear! You can still meet your calcium needs by consuming legumes, leafy greens, vegetables, and citrus fruits.
Vegan Meal Planning Process
Now that you have learned what each food group should look like, we can start to plan your meals. First, think about what your weekly schedule looks like. What meal is the biggest priority to be prepped? Do you need variety to keep it interesting, or do you like having the same things throughout the week? Lunch tends to be the hardest to prep and plate during the middle of a busy weekday; start by planning lunch to help simplify your day. When preparing lunches for the week, salads are a great way to incorporate many food groups and are easy to store. Pasta salads, bean salads, lentil salads, leafy green salads, quinoa salads, etc. are all great options.
Next, think about dinners and your nighttime activities. Will you be home? Running errands after work? Choosing 2-3 different dinner meals throughout the week is great if you enjoy leftovers and can cook in batches to save time. Make sure your dinner has a source of plant-based protein, and good quality starch and fat.
Breakfast should include something satisfying, with fiber and a complex carbohydrate to keep you full. Your meal could be a smoothie with blended oats, oatmeal, sweet potato, or other whole grain. Breakfast is also a great opportunity to eat your fruit servings. If you are more of a savory person, a tofu scramble with lots of veggies is always a great option that will help you feel full.
Healthy snacks help you meet your specific nutrient needs for each food group and help you satisfy your hunger throughout the day. To avoid being ravenous, try to eat ever few hours! If snacking is not an option for you throughout the day, bulk up your breakfast with additional food groups to keep you fuller longer.
Once you've built a plan, you can create your shopping list and stick to it! Avoid processed foods and oils while in the grocery store. Stock up on fruits, vegetables, healthy fats, whole grains, complex carbohydrates (beans, lentils, and legumes). See the meal planning guide below for a sample meal plan and shopping list to get you started! Refer to the "Plan Like a Pro: Whole Foods Plant Based Edition" Webinar in our member portal to learn more about vegan meal planning!
Our team helps people implement vegan and vegetarian lifestyles for many goals: weight loss, disease management, and improved quality of life. Visit our main page to learn more!