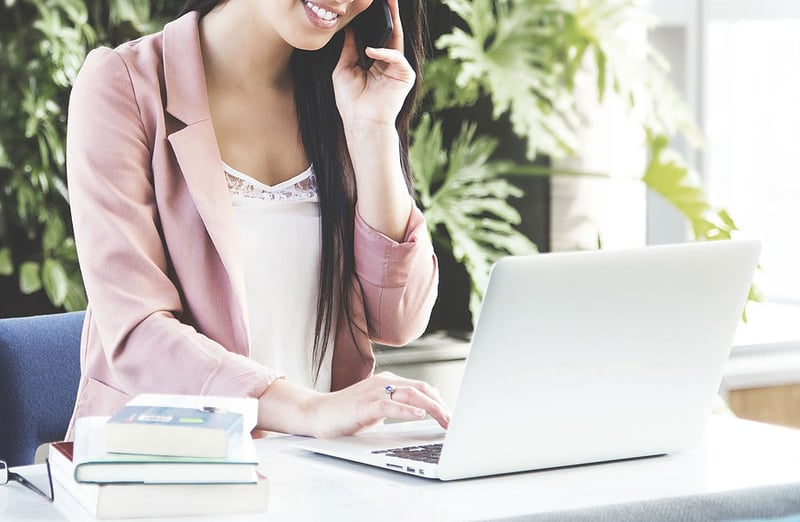 Do you feel lost about how to improve your health and nutrition? Or find yourself trying different diets and plans without seeing results?
Embarking on a journey to improve your health and nutrition can seem daunting. It's often hard to know where to start or how to find the approach that will best suit your unique needs and goals.
That's where a consultation with OnPoint Nutrition comes in.
OnPoint Nutrition stands out as a trusted option for nutrition guidance. Our team of registered dietitians and nutritionists is dedicated to offering world class, personalized 1-on-1 counseling. Through this approach, we've helped over 3,000 clients successfully achieve their health and weight loss goals. Moreover, we have served more than 20,000 individuals with our comprehensive resources, attesting to the quality and efficacy of our services.
You might be wondering what a consultation entails, and how it might help you.
The simple answer: A consultation with OnPoint Nutrition provides the personalized guidance and support you need to take empowered steps forward in your wellness journey. It offers a tailored, supportive, and structured starting point.
But with OnPoint Nutrition, you're not just starting another diet - you're embarking on a holistic, evidence-based, and personalized health journey. And a consultation with our team is the first steps to success on your health journey.
Let's delve deeper into what you can anticipate and how this transformational journey can unfold!
What to Expect
First thing is first --- the burning question: What should I expect in my consultation?
We don't like surprises easier. Besides, being prepared is always better so we have a productive, two-way conversation about your needs, goals, expectations, and anything else we can help you with as you make your big decision.
Here is a brief rundown of what will happen during your FREE (yes, we said FREE) consultation:
Introduction and Open Discussion: We will start by asking about your goals for working with our team, and open the floor for you to share your story.

Clarifying Questions: We'll ask about your barriers to achieving health goals, previous methods you've tried, your typical daily schedule, and your exercise routine, if any.

Problem Analysis: We will summarize and get to the root of the issues you're facing, ensuring a thorough understanding of your situation.

Goal Alignment Confirmation: We will confirm that we can assist you in achieving your specific goals.

Our Philosophy: We'll explain our whole foods, lifestyle approach to nutrition and emphasize our commitment to meeting you where you are for sustainable, long-term change.

Materials Explanation: We will guide you through our custom materials, including your personalized macro and calorie needs converted to food groups, meal planning guides, and our OPN App with built-in messaging.

Portal Introduction: We'll introduce you to our Member Portal, where you can manage and track your progress.

Session Overview: We'll explain our session structure, conducted via Zoom, with a 45-minute kickoff, followed by 25-minute skill-building sessions. We'll also discuss session content so you will know how to prepare and what to expect when you begin.

Insurance Discussion: If applicable, we'll discuss insurance coverage for our services.

Program Options and Pairing Process: Finally, we'll explain our different program options and our process for pairing you with a nutritionist or dietitian who best fits your needs and goals.
There, doesn't that feel better having it laid out? Next we will go through some brief information about certain aspects of these steps so you can see how they will benefit you as you search for your perfect program.
Exploring Your Options
The first benefit of a consultation with OnPoint Nutrition is the opportunity to explore your options.When you meet with a member of the OnPoint consult team, they provide a safe space for you to share your story, including any struggles or challenges you've faced along the way.
You are unique and your guidance should be too.
We aren't excited to hand out cookie-cutter options, and we don't run a conveyor belt of mundane recommendations that anyone can get anywhere. We take pride in going beyond generic recommendations. Instead, we delve deep into your personal needs, crafting unique and effective solutions.This is a chance for you to make your specific health goals a priority and start the process of change.
Personalized Program Selection
The consultation is designed to review your goals and help determine which of OnPoint's personalized programs best aligns with your unique needs. By understanding what's most important to you, the team can offer genuine support and encouragement as you start on this journey.
The consultation process helps to identify your needs and establish a plan to reach your goals.
At OnPoint, we meticulously evaluate how our programs align with goals that our clients are bringing to the table. We even make regular updates to the structure and offerings of the 1-1 coaching that we provide so that our clients are always getting optimized care and attention to suit their goals.
But if you want the brief overview -- right now we offer 3 programs to our clients (plus one secret, more intense program! Ask if you wanna know more 😉).
Our programs currently include:
The Kick-Starter
10-week program:
1 Meet and Greet
1 Kick-off Session
2 Skill-building sessions
Are you looking to get your foot in the door and just aren't sure where to start? Our Kick-Starter program is designed to fit into any schedule and budget, ensuring that everyone has access to the support and guidance they need.
The Essentials
20-week program:
1 Meet and Greet

1 Kick-off Session

9 Skill-building sessions (1x week)

3 Stabilization sessions
Are you looking for weekly accountability and support to reach your goals? Our personalized program is designed to provide in-depth attention to achieve a range of health goals, including weight management, nutrition education, and disease management.
The Academy
20-week program:
1 Meet and Greet

1 Kick-off Session

19 Skill-building sessions (9x week)

3 Stabilization sessions
Are you seeking more accountability and a higher frequency of meetings? The personal attention we offer with this more intensive program is designed to achieve a variety of health goals including weight management, nutrition education, and disease management.
If you want to know if your needs match with one of the programs we offer, all you need to do is ask and we will happily walk you through everything you want to know.
Visualizing Your Health Goals
With structured support from OnPoint Nutrition, you'll work at the pace you need to help you regain your confidence and create life-changing results. Visualizing your health goals is a powerful step towards achieving them, and the consultation process helps you clarify these goals and understand the steps necessary to reach them.
Insurance Coverage Determination
Another benefit is the assistance with determining insurance coverage. We know -- it's super exciting that we do accept insurance!And we also know that navigating the process can be tedious to understand and hash out on your own. That's why we are happy to answer any questions that you have about the process.
The coverage for OnPoint's services depends on your specific benefits and the state in which you live. If you're unsure if you're eligible, the team can conduct an eligibility check to determine if this is an additional payment option for you.
To request an eligibility check now, simply fill out this form and click submit.
Ongoing Coaching and Support
Following the consultation, we know you will be excited to join the thousands who have benefitted from our program. Once you do, you'll receive ongoing coaching and support from your personal dietitian, who will provide instant feedback, action plans, and goal check-ins. They will equip you with the information and tools you need to use your gained knowledge in a sustainable way, helping you take control of your health.
Our team of dedicated dietitians and nutritionists offer:
A judgement-free space to share your health history and struggles so we can understand your full context.
Exploration of the best diet and lifestyle approaches to match your health goals, needs and preferences. No one-size-fits-all plans here.
Collaborative goal setting so you feel motivated by targets that align with your aims and are achievable for you.
Ongoing 1-on-1 coaching for expert advice, feedback and accountability as you progress. You'll never feel alone.
Access to our app for convenient tracking of meals, activity and more. This provides insights and keeps you on track.
Meal planning guidance and recipes customized to your dietary needs, tastes and schedule. No more guesswork around healthy eating.
Check-ins on your physical and emotional wellbeing. Your health is about more than just numbers on a scale.
Insurance coverage guidance to help utilize your benefits. We want this to be financially accessible.
A compassionate support system focused on your overall health and humanity. You are more than medical conditions or statistics.
Meal Planning and Nutrition Guidance
Your nutritionist or dietitian will also help you determine how to structure your meals to include all food groups, ensuring your body feels satisfied and maintains energy levels throughout the day.
This will lead to the creation of a personalized Meal Planning Guide based on your nutrition goals, demographics, activity level, and current medical conditions, providing a flexible and adaptable framework for your diet. No more guesswork! You will have the information at your disposal to make a plan that is right for you!
Access to Resources
As an OnPoint Nutrition client, you'll gain access to our Member Portal, which contains a wealth of resources such as online events, recipes, self-help books, podcasts, shopping lists, exclusive product discounts, and a library of nutrition guides.

You'll also have access to their Recipe Database, filled with nourishing and quick recipes for all dietary preferences, offering inspiration and practical support for meal planning.
Tracking Progress
Finally, OnPoint Nutrition provides a technology platform for tracking your progress.
The OnPoint app allows you to log your meal and snack choices, recommended food group servings, water intake, movement, and daily reflections.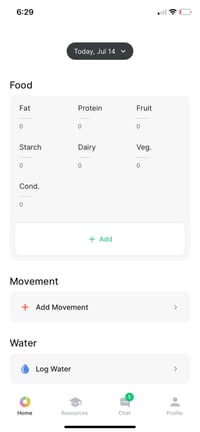 It's a tool that enables you to develop an active and mindful sense of your health habits and progress, with the added benefit of direct messaging with your personal nutritionist.
Taking The Next Steps
Now that we've delved deeper into what a consultation with OnPoint Nutrition entails and what we have to offer, we hope you can see the transformative potential it holds.
It provides an opportunity to explore options, determine the best program for your unique needs, clarify your health goals, and dive into the resources we offer for ongoing support and guidance.
With us, your journey will not be another attempt, but a well-planned, science-backed, and personalized course towards achieving your health goals. You won't be alone in this; our team of experienced dietitians and nutritionists will provide the support and guidance you need every step of the way.
Remember, this isn't about quick fixes or temporary solutions. At OnPoint Nutrition, we're dedicated to facilitating lasting changes, empowering you to take control of your health and well-being.
So, are you ready to take the first step on your personalized health journey? With OnPoint Nutrition, you can expect professional guidance, unwavering support, and the resources you need to reach your goals. We look forward to embarking on this transformational journey with you!
Whether you're looking to manage a health condition, lose weight, or simply improve your overall wellness, a consultation with OnPoint Nutrition can be a transformative first step on your journey to better health.
We've been successful with over 3,000 clients - you could be next.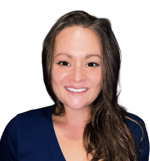 Abby Aikens is a Content Manager who works with OnPoint Nutrition to spread the word about better health. With an arsenal of Dietitians and Nutritionists at her finger tips, Abby aids the mission of improving access to valuable information about how nutrition can change lives. Abby knows well the power of good nutrition and believes in the mission of OnPoint to educate and bring better health to their clients.