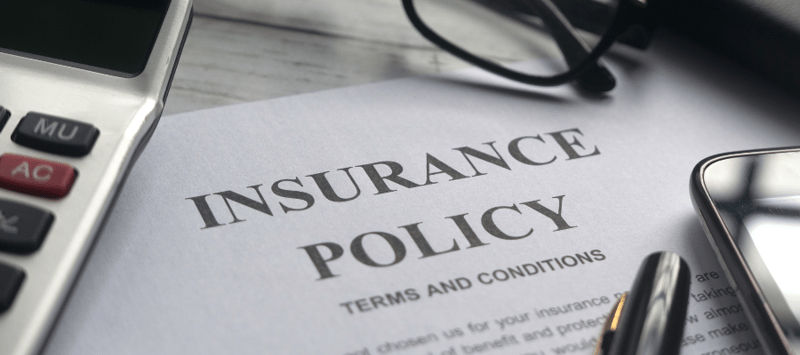 In a world where wellness often takes center stage, the challenge of balancing health with financial constraints looms large, especially when insurance coverage falls short.
When your excitement has built up to finally make a change in your life, but your participation hinged on insurance coverage and you were deemed ineligible. The disappointment is deafening.
Yet, this is not a dead-end.
There is a beacon of hope amidst these challenges - as your trusted partner on the journey to better health, we at OnPoint have striven to provide you the information you need and options that you can afford when things don't go as planned. As an award-winning team of registered dietitians and nutritionists, we are steadfast in our mission to provide science-backed nutrition counseling that is tailored to your unique needs.
With a legacy of assisting over 20,000 individuals, our holistic approach transcends insurance barriers, offering a plethora of cost-effective solutions to keep you on track towards achieving your health goals.
This article elucidates the alternative pathways at your disposal, showcasing how with the right guidance, achieving optimal health doesn't have to be a financial strain.
There's a horizon of cost-effective options awaiting those who dare to explore beyond the insurance veil. We will guide you through these alternatives, ensuring your journey towards better health remains unimpeded.
Lack of Insurance Coverage is Not the End of the Road
The void left by inadequate insurance coverage can indeed feel overwhelming. However, it's essential to realize that numerous cost-effective avenues exist to continue your quest for better health.
You may be wondering -- is it worth it to press on?
Yes! And we are not just saying this because we have skin in the game.
At OnPoint Nutrition, we believe in providing accessible solutions, ensuring that every individual, regardless of their insurance status, has a gateway towards achieving their health goals.
Believe us, we love being in business, but for us -- it is being in a business we LOVE and having the opportunity to change lives on a daily basis.
Paying for Nutrition Counseling Can Actually Save You Money
Investing in nutrition counseling may initially seem like a financial stretch, but the long-term cost savings and health benefits can be substantial.
The upfront sacrifice to pay for nutrition counseling can indeed be a wise investment, paving the way for a healthier lifestyle, and potentially leading to substantial financial savings in the long run.
The financial advantages one might reap from making the upfront investment in professional nutrition guidance are profound.
Here are a few examples illustrating the ways you can save money:
Reduced Medical Bills: Lower risk of chronic diseases leading to fewer doctor visits and medications.
Lowered Medication Costs: Managing or alleviating health conditions through dietary changes can reduce dependency on prescription medications for conditions like high blood pressure, diabetes, etc.
Prevention of Future Health Issues: Cost of prevention through balanced diet is often less than cost of treating chronic conditions.
Reduced Spending on Processed Foods: Shifting towards whole, nutritious foods can decrease spending on expensive processed foods and dining out.
Enhanced Productivity and Reduced Sick Days: Better nutrition can lead to higher energy levels, fewer sick days, and potentially better productivity at work.
Long-term Weight Management: Avoiding fad diets and temporary weight loss solutions through achieving and maintaining healthy weight.
Avoidance of Fad Diets and Unnecessary Supplements: Steering clear of expensive fad diets or unnecessary supplements with evidence-based advice.
Improved Mental Health: Better mental health through a balanced diet can reduce costs associated with managing stress and other mental health conditions.
Our range of programs and expert-curated materials are meticulously designed to cater to diverse budgetary needs while not compromising on the quality and effectiveness of nutrition guidance.
Embracing one of our cost-effective options can be the first step towards a healthier, better-informed lifestyle, irrespective of insurance hurdles.
By demystifying the financial aspect of nutrition counseling, we aim to foster a community where expert guidance is within reach, propelling individuals towards their health objectives with confidence and financial ease.
Alternative Cost-Effective Options
Embarking on a journey towards better health should not be a financial strain. At OnPoint Nutrition, we understand that each individual's financial situation is unique, and hence, we offer a variety of cost-effective programs to ensure that everyone has access to professional nutrition guidance.
Our alternative payment options - the 2 Installment Plan, Kickstarter Program, and Self-Guided program - are designed with flexibility, affordability, and empowerment at their core.
Whether you are at the outset of your nutrition journey or seeking a self-driven approach to achieving your health goals, our cost-effective options provide a pathway tailored to meet your needs without compromising.
2 Installment Plan
Acknowledging the varied financial capacities of our clients, we have introduced the 2-Installment Plan for two of our programs The Essentials and The Academy - 1-1 Coaching with a customized meal plan and guidance, plus app access with hassle-free tracking, recipes, and more.
This initiative aims at broadening the accessibility of our services, making it feasible for a wider range of individuals to embark on their journey towards improved health without being financially overwhelmed. By opting for this flexible payment plan, clients can spread the cost over two payments, thus easing the immediate financial commitment.
This approach reflects our ongoing commitment to inclusivity and client satisfaction. Our goal is to avoid financial constraints becoming a hindrance in pursuing a healthier lifestyle.
The Kick-Starter Program
Embarking on a nutrition journey can be a daunting endeavor, especially when faced with uncertainty and the initial costs often associated with personalized health and wellness programs.
Our Kick-Starter Program has been meticulously crafted as a cost-effective launchpad for those standing at the cusp of their nutrition voyage. Without an exorbitant price tag, this program aims to provide a robust initiation into the world of balanced and health-centric living.
The essence of The Kick-Starter lies in its affordability and efficacy, making it a viable stepping stone towards a healthier version of you.
It's structured to provide a solid foundation on which individuals can build their nutrition knowledge and habits, paving the way for a sustained and progressive journey towards better health. By eliminating the financial barriers often associated with such programs, we strive to make the first step towards a healthier lifestyle as accessible and straightforward as possible.
At the core, this program embodies a comprehensive yet budget-friendly approach towards educating and empowering individuals in their pursuit of a nutritious and wholesome lifestyle. The Kick-Starter Program is not just a transient engagement, but a meaningful investment towards long-term health and wellness, ensuring that the path to a healthier you is not hindered by financial constraints, but propelled by informed and sustainable practices.
Self-Guided
The Self-Guided Resources are an another affordable avenue for those seeking professional nutrition guidance. Specifically designed to empower individuals on their own time, at their own pace, this collection comes packed with tons of materials to shed light on the nutrition information you need. These materials include:
Ready-to-go meal plans
Custom-designed to Meal Plans
Recipe books
Web Courses
Nutrition Guides
Our ready-to-go meal plans are perfect to give a quick framework to begin a healthier mealtime routine to suit your needs. You can purchase and download this plan in the same day.
Even better is our custom-designed meal plan. We made this option for the individual who needs a more specific plan that takes in account a full medical history and food preference form to make the perfect plan just for YOU.
Additionally, our materials include comprehensive recipe books filled with nutritious and delicious recipes, aiding in the seamless incorporation of healthy eating habits into one's daily routine.
If you thrive on in depth information but don't have the time or resources to commit to a full program, we also offer access to a suite of web courses. These online courses are crafted by our nutrition experts and aim to equip individuals with the fundamental knowledge and skills required to navigate their nutrition journey independently.
Through these courses, clients can delve into various topics surrounding nutrition, understanding the science behind it, and learning how to make informed choices that align with their health objectives.
The beauty of the Self-Guided Materials lies in the blend of professional guidance and self-driven learning. It's an invitation to take control of your nutrition journey, all while having a wealth of resources and expert-backed guidance at one's fingertips.
Without necessitating a hefty financial burden, the materials fosters a self-driven approach towards meeting nutrition goals. The amalgam of ready-to-go meal plans, custom recipes, extensive recipe books, and enlightening web courses makes the Self-Guided Program selection a substantial yet budget-friendly choice for anyone keen on stepping up their nutrition game.
Taking the Next Steps
Investing in one's health is a principle that goes beyond the often restrictive boundaries set by insurance coverages. This investment is not just a fleeting endeavor, but a lifelong commitment that bears fruit not just momentarily, but over the long stretch of one's life. The value derived from maintaining a good health regimen significantly outweighs the financial constraints. At OnPoint Nutrition, we firmly believe in this philosophy and are deeply committed to fostering an environment that facilitates such a progressive approach towards health and wellness.
We understand that each individual's health and financial situation is unique, which necessitates a variety of options to ensure that everyone can find a path that suits them. Our offerings are designed to provide a broad spectrum of choices that cater to different needs and preferences, allowing individuals to take charge of their health without feeling financially strapped. By doing so, we aim to alleviate the common concern of financial limitations that often comes with insurance coverages, and pave the way for a more accessible and personalized health management experience.
We strongly encourage everyone to explore the myriad of options available, to find what works best for them, and to take proactive steps towards securing a healthier future.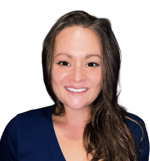 Abby Aikens is a Content Manager who works with OnPoint Nutrition to spread the word about better health. With an arsenal of Dietitians and Nutritionists at her finger tips, Abby aids the mission of improving access to valuable information about how nutrition can change lives. Abby knows well the power of good nutrition and believes in the mission of OnPoint to educate and bring better health to their clients.