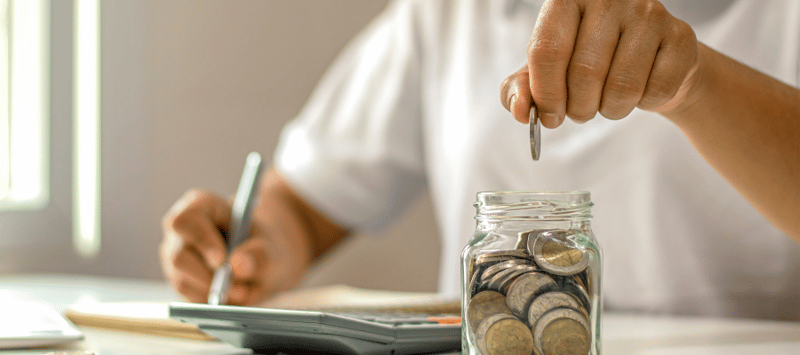 In a world that constantly bombards us with quick-fix diet schemes and flashy superfoods, many find themselves navigating the murky waters of nutrition and diet trends without a compass.
The plethora of information available creates a fog of confusion rather than clarity – which obscures the underlying principles of a balanced diet and a healthy lifestyle.
This sometimes leads to poor nutrition decisions, which in the long run, can be costly both financially and health-wise. This article unveils the immense value underlying expert nutritional counseling.
Our award-winning team at OnPoint Nutrition is steadfast in providing science-backed nutrition counseling and resources tailored to meet diverse individual needs, whether it's attaining weight goals, improving overall health, or managing chronic conditions.
Why Nutrition Counseling Costs What It Does
Nutrition counseling is an underutilized resource that plays a pivotal role in healthcare and wellness. It encompasses a holistic approach to health, wherein registered dietitians evaluate an individual's dietary habits, lifestyle, and health concerns to provide personalized advice. This approach is a cornerstone in managing and preventing numerous health conditions, thus promoting a higher quality of life.
Some people may scoff at the price when they do not understand the value and expertise of employing an expert in nutrition to manage and better their health.
Here are a few off the cuff reasons it's worth it:
Putting Costs into Perspective
In a modern consumer-driven world, making prudent financial decisions often requires a sharp understanding of value over mere cost. When it comes to investing in our health, the cost-benefit analysis should shift towards long-term value and overall wellness.
Through the lens of nutritional counseling, we may find that what seems like a significant expense upfront is, in fact, a worthwhile investment in our health, with returns that can significantly impact our quality of life.
In this section, we delve into some daily and common expenditures, comparing them with the cost of nutritional counseling at OnPoint Nutrition, to help put the costs into a clear, relatable perspective.
Starbucks Every Day for a Year
The cost of a daily Starbucks habit can easily climb.
Let's assume an average spending of $5 per day at Starbucks.
Over a year, this amounts to $1,825.In comparison, our entry-level nutritional counseling program is priced at $195, which is just a fraction of the yearly coffee expense. Even at our highest level of service, the cost is only $835 - still less than half of the cost of your coffee habit.
This investment provides tailored nutritional guidance that could have lasting benefits on your health, unlike the temporary (sadly) lift from caffeine.
Price of a New Smartphone
The latest smartphones can cost anywhere from $700 to $1,200 or more. For instance, if a new smartphone costs $1,000, that amount could cover the cost of our mid-tier counseling program at $585, with funds to spare.
By reallocating funds from a new gadget to a program that offers expert nutritional advice, you're investing in an asset that holds lifelong value - your health.
Gym memberships vary widely in cost depending on location and facilities, with prices ranging from $10 to $200 per month or more. Let's take a moderate monthly fee of $50, which totals to $600 annually.
Our mid-tier nutritional counseling program, The Essentials, is priced at $585, almost equivalent to a year's gym membership. Combining a balanced diet with regular exercise is pivotal for achieving a healthier lifestyle.
By investing in nutritional counseling, you're equipping yourself with the lifelong knowledge to make informed dietary choices, which could enhance the effectiveness of your workout regimen and contribute to achieving your health goals faster.
Investing in nutritional counseling with OnPoint Nutrition gives you access to the expert advice of registered dietitians and nutritionists, who are dedicated to providing personalized, science-backed guidance.
The knowledge and habits acquired through our counseling programs have the potential to serve you for years to come, demonstrating a value that far surpasses the temporary satisfaction derived from daily coffee indulgences, a new gadget, or going it alone in the gym.
By redirecting some daily, monthly, or one-time expenses towards our programs, you're making a wise investment in your long-term health and wellness.
Overcoming Financial Barriers
Financial concerns a barrier to seeking professional nutritional counseling. Many individuals hesitate, prioritizing immediate financial savings over long-term health benefits.
However, this perspective shifts significantly when the expenditure on professional nutritional counseling is perceived as a prudent investment towards enduring health and wellness.
It's not merely about navigating through dietary choices, but an endeavor to cultivate a healthier, more fulfilling life which, in turn, can mitigate future medical costs and enhance overall quality of life.
After making a significant impact on over 20,000 lives through our expansive range of materials and services, OnPoint's testament lies in the visible, positive transformations witnessed in our clients. Our guiding principle is to demystify nutrition, breaking down complex dietary concepts into actionable, straightforward strategies tailored to each individual's unique needs and circumstances.
Our mission echoes the sentiment of making a healthier life not just a feasible aspiration, but an accessible reality for everyone, regardless of their financial standing. We strive to bridge the gap between financial constraints and access to professional nutritional guidance by offering a variety of service packages designed to accommodate diverse financial capacities.
With OnPoint Nutrition, you're not just getting professional nutrition counseling; you're investing in a brighter, healthier future, and we are wholeheartedly committed to guiding you every step of the way. As we progress, we continually refine our offerings based on feedback and the evolving scientific understanding of nutrition, to ensure we are at the forefront of providing trustworthy, effective nutrition counseling.
We don't merely provide dietary advice; we embark on a transformative journey with each client, equipping them with the knowledge, skills, and support necessary to make healthful dietary choices independently, even after our counseling sessions conclude.
Our promise is to provide unparalleled value that transcends beyond the financial investment, leading towards a path of lasting health and enduring happiness.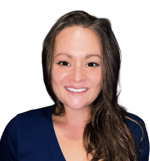 Abby Aikens is a Content Manager who works with OnPoint Nutrition to spread the word about better health. With an arsenal of Dietitians and Nutritionists at her finger tips, Abby aids the mission of improving access to valuable information about how nutrition can change lives. Abby knows well the power of good nutrition and believes in the mission of OnPoint to educate and bring better health to their clients.