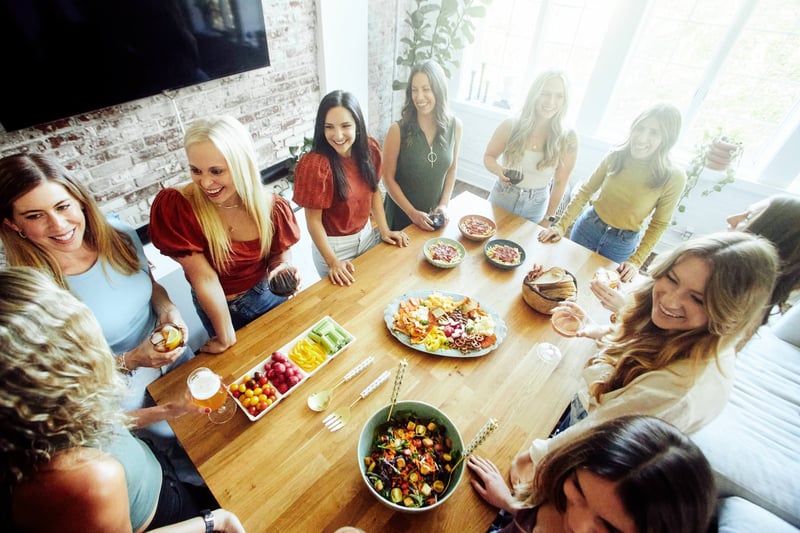 The search for the perfect weight loss coach to manage your diabetes can be overwhelming.
You might wade through options like:
a nutritionist
a dietitian
a health coach
a personal trainer
Sifting through these options can be intimidating if you aren't sure what to look for in a great diabetic weight loss coach.
At OnPoint Nutrition, our dietitians and nutritionists serve people with chronic illnesses daily. We have helped more than 3,000 people just like you trying to manage diabetes.
Our expert consultants match the needs of each individual with the perfect coach for their health journey. But you don't always have a consultant handy when searching for the right coach.
You are probably surfing the ads and the reviews of way too many options.
So, what qualifies someone to be an ideal diabetic weight loss coach?
By the end of this blog, you will better understand the qualifications, credentials, and education you need to look for in a great weight management coach to help you with your diabetes.
You deserve to live a healthy life – let's find the coach to get you there!
What is Diabetes/Prediabetes?
Consistently elevated blood sugar levels is the hallmark of diabetes, a chronic illness.
Prediabetes is a condition that often goes undetected in its early stages. Higher-than-average blood sugar levels that do not meet the diagnostic criteria for diabetes characterizes this condition.
Having prediabetes and not knowing it is a hazardous situation.
You're more likely to experience issues like:
Type 2 diabetes
Heart Disease
Stroke
The Mayo Clinic outlines the main symptoms of prediabetes to look out for:
Increased thirst

Frequent urination

Increased hunger

Fatigue

Blurred vision

Numbness or tingling in the feet or hands

Frequent infections

Slow-healing sores
If you're experiencing any of the symptoms above, it is essential to schedule regular check-ups with your doctor to detect any developing health problems early and treat them accordingly.
A change in diet and exercise routine might be all that's needed to correct this condition and lessen the likelihood of a more severe illness developing later.
There are two types of diabetes:
Type 1-This is the less common form. Type 1 diabetes is believed to stem from an autoimmune response that causes the body to cease average insulin production. Early detection is the norm since this level of insulin deficiency would be fatal if left untreated.
Type 2-Type 2 diabetes is characterized by insulin resistance rather than an insulin shortage. This type of diabetes, which is more common, typically takes years to develop due to lifestyle.
People with diabetes need to learn about the disease and develop a self-management strategy for keeping their blood sugar levels in check, regularly seeing their doctors, and taking all their medication as directed.
Without a well-thought-out strategy for controlling your blood sugar, you may be left reeling in the face of danger.
With uncontrolled diabetes the risk of heart attack, high blood pressure, and stroke are looming. This is not a risk you want to take.
Weight loss, increased physical activity, and improved dietary habits all help control the symptoms of type 2 diabetes.
Diabetes, in any of its forms, is dangerous. A good weight loss coach, like a dietitian or nutritionist, can be very helpful in managing your chronic condition.
With a great diabetic weight loss coach, you don't have to dread parties and potlucks. Diabetic weight management includes a solid lifestyle plan that leaves you confident and in control of your health journey.
You don't have to worry about a weekend visit back home, because when you work with a great weight loss coach, they will help you to make a safe plan for enjoying your time with the food you love, and even having some drinks if you wish!
Let's examine what makes a great diabetic weight loss coach so that you may select the right one for you.
What is a Diabetic Weight Loss Coach?
A diabetic weight loss coach is a weight management coach that works with individuals looking to lose weight, who are also suffering from a chronic form of diabetes.
Diabetes is no simple disease to juggle in your lifestyle, and often abrupt and uncalculated changes to your diet could be a hazardous decision.
Reaching highs and hitting lows is a dangerous game to play with diabetes and you could be doing serious damage to your body in the process.
It's important to account for a chronic condition like diabetes when you are attempting to make changes to your routine – even if they are intended to be for good.
There are many types of weight loss coaches that will claim to be able to help anyone, but only a few are educated enough to help you manage your diabetes while safely losing weight.
Credentials of a Diabetic Weight Loss Coach
Despite the wide range of options available, we strongly recommend excluding anyone without credentials when first narrowing your search.
No one can assist you in better controlling your weight and chronic health concerns than a trained professional, such as a registered dietitian or certified nutritionist.
They have the knowledge and skills to help you live your best life and end your health's frustrating ups and downs by modifying your food and routine in a safe and long-lasting way.
Some nutritionists and dietitians focus solely on diabetes and its subtypes.
These types include:
Prediabetes
Type 1 & 2 Diabetes
A dietitian is a healthcare professional who uses food and lifestyle changes to treat or prevent illness.
Likewise, a qualified nutritionist can offer dietary and lifestyle advice similar to that of a registered dietitian.
When choosing whether to go with a dietitian or nutritionist, consider their education, certifications, and experience to select the best coach for your specific needs.
You may even be able to find a diabetic weight loss coach that specializes in diabetes with certifications like:
Certified Diabetes Care and Education Specialist (CDCES)
Certified Diabetes Educator (CDE).
Training like this is invaluable because you can confidently feel you are getting the correct information on your health journey to take back your life.
How Can a Qualified Diabetic Weight Loss Coach Help Me Manage My Chronic Illness?
When you choose an adequately credentialed diabetic weight loss coach, you are choosing the value of their education and honing it to fill your needs to achieve better health.
The right coach can help you manage your diabetes in numerous ways, such as:
Controlling Your Blood Sugar

Lifestyle Changes & Direction

Meal Planning Advice

Achieving and Maintaining Weight Loss

Preventing and Treating Comorbidities
Your blood sugar is a significant component of diabetes, so it's essential to have a coach with the knowledge to help you maintain equilibrium in your diet and regulate your sugar levels.
It can be tricky to aim for the goal of weight loss and still manage your diet appropriately for your medical condition.
The training a certified or credentialed diabetic expert receives in medical nutrition counseling can help you to wrangle the fluctuations in your blood sugar and eventually set you on a steady path to a healthy lifestyle.
Check out Dietitian vs. Nutritionist: Which Is Best For Diabetes to learn more about choosing the best weight loss coach for you and your diabetes.
Taking the Next Steps With the Best Weight Loss Coach for Diabetes
By now, you realize how important it is to find the right weight loss coach to restore balance in your health by guiding a new direction in your lifestyle, diet, and movement.
Diabetes is a heavy load to carry on your own because it reduces your quality of life and can even be fatal.
Whether or not you succeed in losing weight depends on how good of a weight loss coach you can find to lead the charge.
A qualified weight loss coach can help you create a healthy routine that includes eating well and exercising, all while keeping an eye on any underlying health issues that may be holding you back from your best self.
As part of a successful weight loss program, you should work with a trained professional who can assist you in taking measured steps for controlling your diabetes.
At OnPoint Nutrition, thousands of clients have come looking for a qualified weight loss coach to help them manage a chronic condition like diabetes.
Everyone on our team is a credentialed expert, and we utilize our one-to-one consultations to determine the best fit for you with their unique skills and experience.
Topics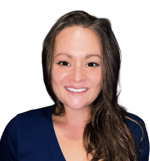 Abby Aikens is a Content Manager who works with OnPoint Nutrition to spread the word about better health. With an arsenal of Dietitians and Nutritionists at her finger tips, Abby aids the mission of improving access to valuable information about how nutrition can change lives. Abby knows well the power of good nutrition and believes in the mission of OnPoint to educate and bring better health to their clients.