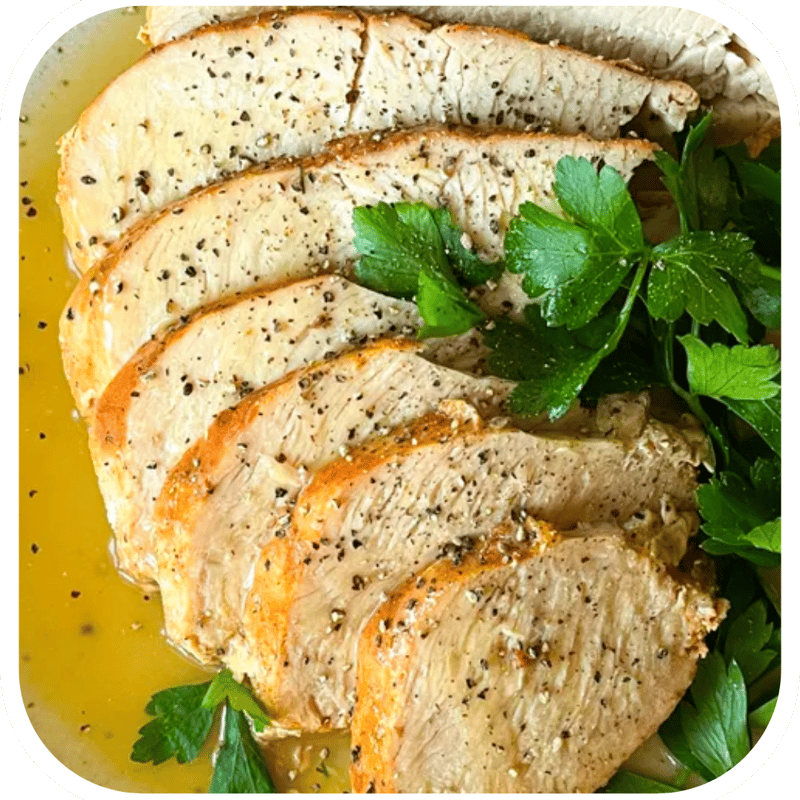 Arguably the most food-centered holiday, Thanksgiving might seem like doomsday for anyone on a nutrition and weight-loss journey. Fear not, the team at OnPoint has faced several Thanksgiving feasts and lived to tell the tale! Behold, your ultimate Thanksgiving guide. This year, let's give more than we take.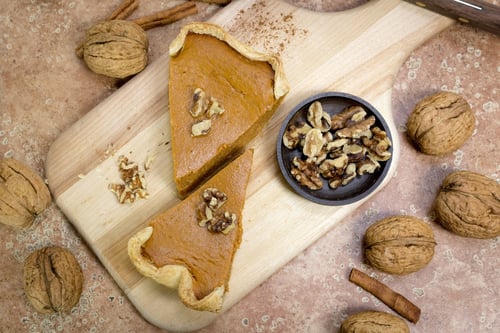 Feast Responsibly
The number one Thanksgiving mistake: showing up to the meal starving so you can save room for your feast. Take a step back and ask yourself this: Do you want to savor all of the wonderful Thanksgiving flavors, or simply shovel food down until you're more stuffed than the turkey? To achieve the former (and let's be honest, this is what most of us actually want), you have to approach your Thanksgiving feast with a level head. Start your day off with a balanced breakfast, and possibly lunch if your gathering is in the evening. We promise you will enjoy Thanksgiving so much more than the years when you've frantically grabbed for any and all food in sight!
I Can't Believe It's Not Butter
Traditional Thanksgiving recipes can be both delicious and healthy with a few simple modifications. The easiest ingredients to swap in most recipes are butter, sugar, and salt. Fruit purees, including applesauce, make for a great swap for butter. To cut down on added sugar, try adding dates to your recipes for a naturally sweet flavor. Next time your recipe calls for salt, try swapping for salt-free herbs and seasonings. Stuck for healthy recipe ideas? Check out some delicious OnPoint-approved Thanksgiving recipes below!
Balance Is Key
We don't expect you to bring your food scale to your get-together as your plus one. Instead, fill half your plate with veggies (no, corn does not count as a vegetable), and the other half with protein, and starch. If your family is like most of ours, you might be thinking "what veggies?!" There's a simple solution to this dilemma: bring a vegetable dish or side! For extra inspiration, check out our vast Recipe Database for endless vegetable goodness.
Slow your Roll
With so many amazing dishes staring us down, we tend to basically inhale our food without truly enjoying and savoring every bite. Put your fork down every few bites and make a point to drink water in between. This will give your brain more time to catch up with your stomach's fullness cue and you'll find that you are satisfied with less food! Quality over quantity, friends.
Give Thanks
Remember what this holiday is really about-being thankful. Instead of food taking center stage, focus on interacting with your family, friends, and loved ones. Make it a point to engage with every single person at your gathering, and you might be surprised at what you will learn from each guest! Show "thanks" by taking the initiative to help with set-up and clean-up for the meal.
Water, Water, and More Water
Yes, water. You know, that thing that makes up 60% of your body? A lot of Thanksgiving dishes are loaded with salt, leading to bloating. It's hard enough to leave your forgiving sweatpants at home on Thanksgiving, so make it easier by drinking at least two full glasses of water at your feast! As mentioned above, drinking water in between bites will also help you to savor your food and decrease your risk of over-stuffing yourself.
Playing Favorites
Even Nutritionists love dessert! It's unsurprising that dessert is one of the easiest dishes to over-indulge on. Before diving in, survey the options and choose your favorite! By sticking to one dessert option, you can fully enjoy your selection, contributing to a healthy relationship with sweets and treats.
Turkey for Days
Jump at the chance to score some leftovers, choosing those that will aide in reaching your health goals (sorry pumpkin pie, you've had your 15 minutes of fame). Boneless, skinless turkey breast is a fantastic (and delicious) protein option. Leftover turkey can be used in sandwiches, on top of salads, in stir fry, and in casseroles. Thanksgiving leftovers will not only help you get a jump start on next week's meal prep, but you can also relive the magic of the most delicious holiday!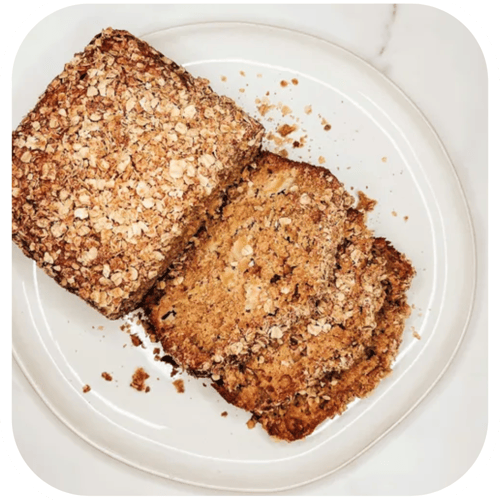 Gluten-free Apple Crumble
Ingredients (serves 4-6):
Apple Base:
1 tablespoon coconut oil (1 for greasing the baking dish)

4-5 cups apples, peeled and sliced

2 tablespoons almond flour

1 teaspoon ground cinnamon

⅛ teaspoon nutmeg

2 tablespoons maple syrup

1 tablespoon lemon juice
Crumble:
1 ½ cups of old fashioned ground oats

½ cup almond flour

1/4 cup chopped pecans, roughly chopped

1 teaspoon ground cinnamon

½ teaspoon salt

½ cup coconut oil, warmed and cooled

1/3 cup maple syrup
Instructions:
Pre-heat the oven to 350 degrees. Grease 9 X 13 or 8 X 11 baking dish generously with coconut oil. Set aside.

Toss the apples with the almond flour and spices. Drizzle in with maple syrup, coconut oil, and lemon juice and give it a gentle toss. Transfer to the baking dish and spread in an even layer. Set aside.

Mix together the crumble toppings and spread evenly across the apples.

Bake for 35-40 minutes or until the topping turns golden brown.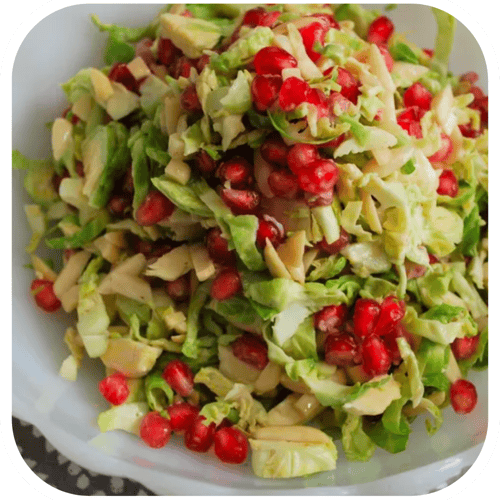 Pomegranate Brussel Sprout Salad with Tahini Dressing
Ingredients (Serves 4):
Salad:
1lb Dozen Brussel sprouts, finely chopped

1 cup pomegranate seeds

1/2 cup of sliced almonds

1 tsp olive oil
Dressing:
1 Tbsp tahini

1 Tbsp maple syrup

1 tsp red wine vinegar

2 tsp of olive oil

1 Tsp Dijon mustard

Salt and pepper to taste
   Instructions:
Shred brussels sprouts and sauté in a skillet over medium heat until they begin to brown

In a separate mixing bowl combine all ingredients for the dressing and set aside

Remove brussels sprouts from heat and pour into larger mixing bowl

Add pomegranate seeds and sliced almonds, gently mix

Add dressing and thoroughly coat ingredients

Serve chilled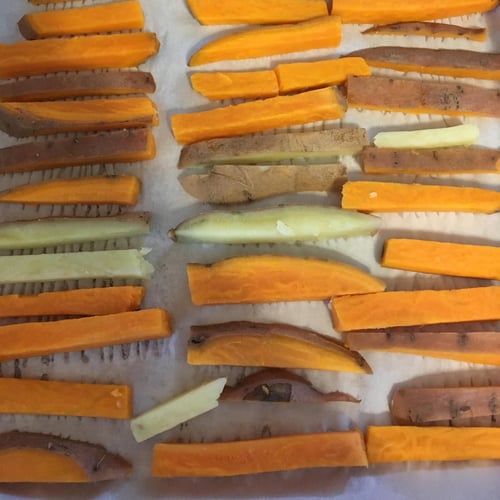 Hasselback Sweet Potatoes
Ingredients (serves 4):
4 medium sweet potatoes

1 apple

Cinnamon, nutmeg

1 tbsp maple syrup

Salt

1/4 cup chopped pecans

1 tbsp coconut oil at room temp
   Instructions:
Thoroughly wash sweet potato and apple

Preheat oven to 400 degrees

Cut off both ends of sweet potato to remove root and stem areas

With a sharp knife slice every 1/4 to 1/2 inch into sweet potato, making sure to leave about 1 cm above the bottom as to not cut all the way through the potato. Potato should remain whole.

Thinly slice apple and insert about 4 pieces into each sweet potato

In a small bowl, combine maple syrup, spices, and oil

Brush potatoes generously with mixture

Bake in the preheated oven for 45 minutes

Remove, let cool slightly, and sprinkle pecans on top

Serve and enjoy!
Note: Hasselback sweet potatoes can also be enjoyed savory! Experiment with cheeses, green onion, garlic, other veggies, and spices of your choosing!
Topics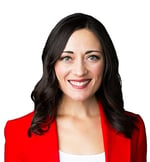 Britney Kennedy is the founder and CEO of OnPoint Nutrition. Since opening in 2016, she and her team have helped over 2,500 individuals become happier, healthier more confident versions of themselves.