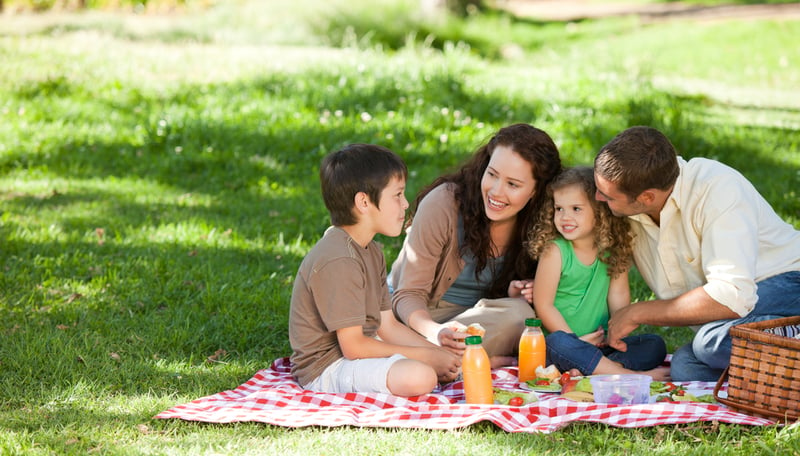 It's that time of the year again, Labor Day! We gather with friends and family for one last summer bash. As you prepare for picnics, parties, and weekend getaways, don't forget about your health goals! With a few simple tips, you can survive the holiday without deviating from your healthy habits. Follow these tips to enjoy your Labor Day Weekend and still feel great when it's over!
Don't Skip Meals - Never attend a party on an empty stomach!
Fasting before a party in an effort to save room and cut calories often leads to poor food choices and overeating. Eating a nutrient dense meal before an event will help you be more mindful of your food choices and will enable you to practice better portion control. The benefit is eating the appropriate number of calories.
For example: Eggs with whole grain toast and a piece of fruit is a simple, easy way to start any holiday off on the right track.
Pot Luck
Take control of your choices by making sure healthy options are available. Bring a healthy dish that everyone will enjoy! Experiment with a new recipe, or put a healthy spin on a summer favorite. This quinoa salad recipe is sure to be a hit at your Labor Day celebration.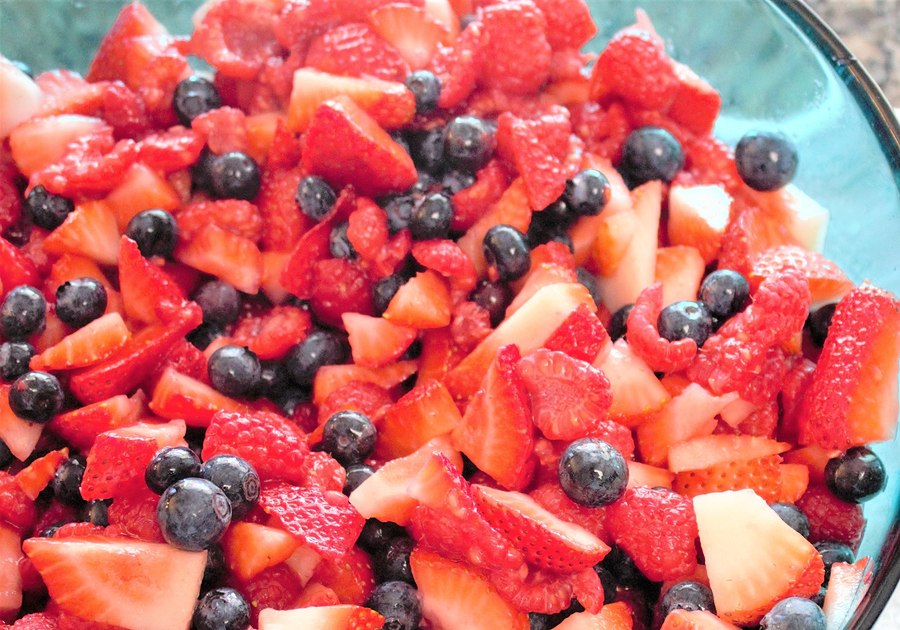 Berry Mango Quinoa Salad
Ingredients:
½ cup blueberries
½ cup cubed mango
½ cup sliced strawberries
1 cup dried quinoa (2 cups cooked)
2 tablespoons olive oil
2 tablespoons lemon juice
10 chopped basil leaves
Dash of salt and pepper
Directions:
Cook 1 cup dried quinoa in 2 cups water, to yield 2 cups cooked quinoa. Combine cooked quinoa with fruit. Mix olive oil, lemon juice, chopped basil, and dash of salt and pepper to make dressing. Combine dressing with quinoa and enjoy!
Portion Control
Overeating is one of the most common reasons why healthy habits are derailed during holidays. By practicing portion control, you can enjoy all of your favorite dishes without a caloric overload. To keep your portions in check, don't stand next to the food table and graze. Instead, use a plate to portion your food. This way, you know exactly what and how much you are eating. One great tip is to eat fruits and vegetables first. After eating these tasty and healthy foods first, you are more likely to enjoy smaller helpings of calorically-dense foods later.
Pick your Battles
It's a holiday, so of course we all want to treat ourselves. To avoid overindulging, pick just one poison! Weather it's a piece of cake or an extra hamburger, set a goal and stick to it! Having a goal will prevent you from indulging in a little bit of everything, which can quickly add up to too many calories.
Make Modifications
Every little bite counts. Make healthy modifications whenever possible. Improve your favorite dishes with healthier ingredients. Choose whole wheat rolls and buns instead of white. Substitute a traditional mayo-based potato salad with a vinegar base for a lighter dish. Cook with leaner meats such as chicken, fish, and turkey. Finally, load the grill with tons of vegetables to add healthy flavors to the party!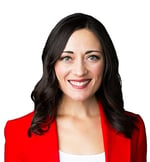 Britney Kennedy is the founder and CEO of OnPoint Nutrition. Since opening in 2016, she and her team have helped over 2,500 individuals become happier, healthier more confident versions of themselves.