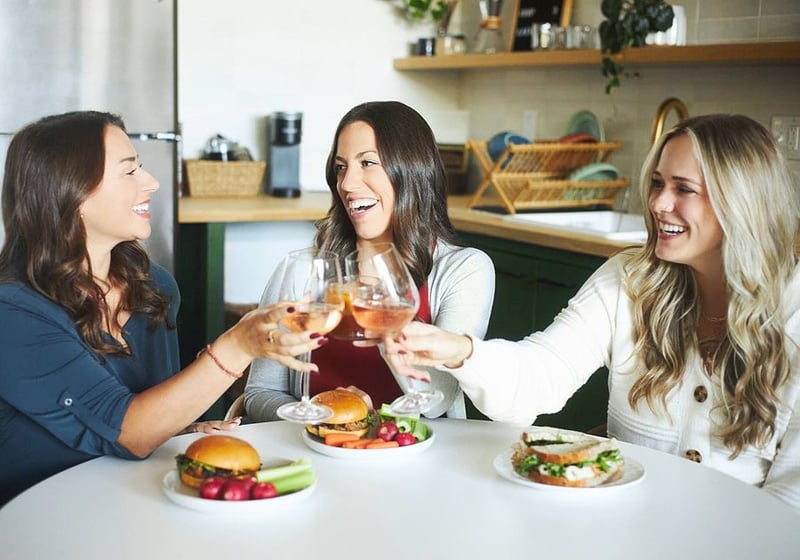 We all need a little help sometimes, it's part of being human.
Sometimes we need a friend to lean on and support us. Other times we need the help of a professional to guide us through something we can't handle on our own.
Nutrition is no exception.
Maybe you've joined forces with a friend to take on a new diet plan together in the past, or maybe you've enlisted the help of a nutrition coach to develop a nutrition program or plan for you to follow.
Regardless, many people need support when it comes to healthy eating.
As a registered dietitian who has helped many people find success through nutrition coaching, I am confident that it works and can be exactly what you need to get you to a healthier place.
In this article, I'll break down what nutrition coaching and more specifically group nutrition coaching are. I'll also dive into the benefits of group coaching, when it's useful, and why it's effective.
My goal is that by the end of this article you feel confident and empowered to find the nutrition support that is right for you.
What Is Nutrition Coaching?
Nutrition coaching involves working with a nutrition coach, likely a registered dietitian or nutritionist, to reach your nutrition goals. You'll also work on other health and wellness goals, but your nutrition will be the focus.
Nutrition coaching involves collaboration between you and your coach. Together, you will dive deep into what you eat, as well as why you eat the foods you do, when you eat, how you feel about your food and body, and more.
When you change the way you eat, you change so much else about how you look and feel. Nutrition coaching can be a truly life-changing process.
Now there are a few ways that nutrition coaching happens. The first is individual nutrition coaching. You will seek out a dietitian or nutritionist to work one-on-one on your specific nutrition goals. The second is in a group nutrition coaching program where you receive both individual attention and the support of those with similar goals.
Today, we'll dive into what group nutrition coaching looks like.
What Is Group Nutrition Coaching?
To put it simply, it's exactly what it sounds like, a group of people with common nutrition goals come together to work with a nutrition coach to achieve these goals.
Now you and the people in your group don't have to be 100% on the same page about everything. You may have some individual goals, as well as some common goals.
For example, you may all want to work on learning more about nutrition in general so you can optimize your health. Some group members may want to lose weight whereas others don't. Some may want to reduce their blood pressure whereas others don't need to. However, your big goal is the same.
The beauty of group coaching is that you have direct access to an expert who will guide you all to change your habits and achieve your goals, while also having the support of others around you.
Group nutrition coaching provides you the opportunity to connect with others on a similar journey. You will share your success and your struggles so you all come out stronger.
Who Benefits From Group Nutrition Coaching?
The most general answer here is that anyone who is looking to achieve a nutrition-related goal can benefit from group nutrition coaching.
If your goal is a fairly common goal like losing weight, improving your overall health, finding food freedom, or controlling a medical condition, there is likely a group nutrition coaching program for you out there.
One note here, if you feel like your goal is extremely specialized and you need more personalized support, individual nutrition coaching may be a better option than group nutrition coaching at this point.
To compare the two, individual nutrition coaching is more specialized, but will also likely require a larger financial commitment from you.
While group nutrition coaching will require time, money, and commitment from you, it is generally a more affordable option.
When Is Group Nutrition Coaching Useful?
Group nutrition coaching is useful when two things are true:
You have a nutrition or health-related goal you are actively looking to achieve.

You are ready, willing, and able to put in the time and energy to achieve that goal.
We all have times in our lives when things feel like a priority, but not quite enough of a priority to put in the time and effort to change them.
However, we also have times in our lives when we are ready to take action and work toward our goals. During these times of motivation, we feel ready to make serious changes. When you feel this motivation, the next step is to get the help you need to take action and make changes.
Motivation doesn't last forever. However, when you have a clear path forward, an expert to guide you, and a group to support you, you are much more likely to continue making progress until you reach your goals.
Why Is Group Nutrition Coaching Effective?
Group nutrition coaching encompasses much more than just a DIY diet plan that you do with a friend. This makes it an effective strategy for reaching your goals once and for all.
Your nutrition coach will provide you with the guidance you need to make progress and ultimately achieve your goals. They will teach you lessons, help you build skills, and guide you to develop habits to support you along your journey.
The other individuals in your group will provide more than just camaraderie. They will provide support, bring different perspectives, and enhance your journey.
Group nutrition coaching provides you with the support, accountability, and encouragement you need.
Is Group Nutrition Coaching Right For You?
Do you have a nutrition-related goal that you are ready, willing, and able to work on?
Are you looking for someone to guide you, while empowering you to make the best decisions for your health and wellness?
Do you enjoy giving and receiving support to and from those on a similar trajectory to you?
If you answered yes, group nutrition coaching is right for you.
What's Next?
Whether you're ready to dive right into group nutrition coaching or aren't quite sure it's for you yet, we've got your back
Here at OnPoint Nutrition, our team of registered dietitians and nutritionists has collectively helped thousands of individuals tackle their nutrition, health, and wellness goals. We have the education and the expertise to empower you to reach your goals.
Our OnPoint Connections programs are comprehensive, 10-week, virtual programs filled with easy-to-follow learning modules and both individualized and group support.
OnPoint Connections group programs include:
If you're ready to take the next steps, join the waitlist for the program that best suits your current goals.
If you're starting to think that individual nutrition coaching is a better path for you, learn more about our 1-on-1 nutrition programs.
If you'd prefer the individual route, you can get started by scheduling a free consultation with our team today.
Topics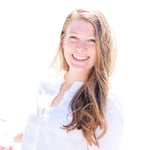 Liz has been reading nutrition labels since she learned how to read. Growing up with severe peanut and tree nut allergies she learned that it's important to know what you are putting into your body. She made her first big lifestyle change as a freshman in high school, when she decided to become a vegetarian. However, it wasn't until she took a food class in Italy as part of a study abroad program in college that it clicked in her mind that she wanted to make food and nutrition her career. Liz graduated from Penn State University in 2015 with a bachelor's degree in Nutrition, as well as a bachelor's degree in Marketing. She completed her dietetic internship with Aramark in Philadelphia, and her master's degree at Northeastern University shortly after.