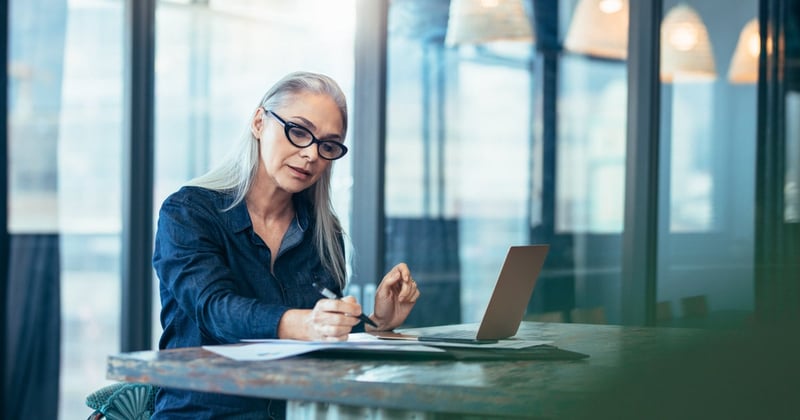 Embarking on a journey towards better health often presents a pile of challenges, especially in a world where time is a luxury and professional guidance comes at a premium.
You often find yourself caught in the whirlwind of daily tasks, leaving little room for your to-do list, much less one-on-one consultations with Registered Dietitians. We get it! Even though virtual sessions and a custom app provide you that direct access to the expertise you need -- right in your pocket. Lack of time is a major barrier to commitment with a personalized program. Moreover, the financial aspect of personalized nutrition counseling can be a major hurdle for many. OnPoint Nutrition, your trusted partner in health, brings forth a solution that not only addresses these concerns but also empowers you to take control of your nutrition. Our mission is to bring personalized quality nutrition services to an accessible level for any schedule and budget.Introducing Self-Guided Materials!
Our self-guided materials, crafted by an award-winning team of registered dietitians and nutritionists, are tailored to cater to your unique needs, making the pathway to better nutrition accessible, convenient, and affordable.
In this article we will walk you through some of the options and how they can be the key to beginning your health journey.
Brief Overview of Self-Guided Materials
OnPoint Nutrition's self-guided materials are meticulously designed to offer a personalized approach towards achieving your health goals -- but you can work on them independently. From custom meal plans to insightful web courses, these materials encapsulate the essence of professional nutrition counseling while providing the flexibility to work at your own pace.
Maybe you are someone who doesn't know what nutrition counseling has to offer and if it is worth the investment. This is a low risk way to help yourself and get a taste of what it could be like to change your life. With over 20,000 lives touched through our science-backed nutrition counseling, these self-guided materials are a testament to our commitment to providing affordable and expert nutritional guidance.
Menu of Options
Custom Meal Plan - Price: $50

Take the initial stride on your personalized meal plan journey by sharing the details of your personal health goals. Our team will use this to dive into creating a tailored meal plan that aligns with your unique needs, delivered to your inbox within two-four business days post-confirmation.

Daily Outline of Easy to Prepare Meals and Snacks based on your preferences.
Medical History, Allergy, and Preference Considerations.
Balanced Portion and Serving Guide.
Variety of 30-Minute Dietitian Approved Recipes.
Dairy & Gluten Free Substitutions.

Ready To Go Meal Plan - Price: $9.99

Not picky and no special needs? Are you willing to just try something that is ready to go and downloadable as soon as your payment is submitted? If this is you, give our "ready to go" 7-Day Meal Plans a try! You can find them specific to goals, conditions, and lifestyles.

A prepared daily meal outline that eases the process of healthy eating with balanced portions and a variety of 30-minute recipes.
Meal plans available in Omnivore (Weight Gain, Weight Loss and Weight Maintenance) and Vegetarian (+ Substitution List for Dairy & Gluten Free Substitutions).

Recipe Book - Price: $14.99

Are you just looking to add some variety into your meal planning and meal routine, but you have health goals or medical conditions that you need to account for? We have the perfect self-guided option for you. Our "More Than Just The Recipes" Recipe Books are your companion in discovering vibrant, nourishing dishes while gaining insights into meal prep strategies, making healthy eating an effortless endeavor.We have a variation for

Gut Health, Lifestyles & Conditions

, such as:
Web Courses - Price: $29.95

Delve into individual recorded courses with an expert Registered Dietitian, covering a spectrum of health and nutrition topics, such as nutrition basics, exercise and how to achieve holistic wellness with each of these conditions. Each section a stepping stone towards a better understanding of your nutritional needs with ideas such as

meal planning, nutrients, and how your body works in conjunction with proper nutrition, sleep and exercise to meet your unique needs.

We currently offer courses for:
Web Course Bundle - Price: $79.95

This is how you get

all of the goodness of the course topics

at once, and it's for a

massive discount!

Our PCOS bundle, for instance, encapsulates three detailed courses alongside two bonus mini-courses covering a gamut of topics from understanding PCOS, nutrition, to holistic lifestyle approaches, facilitating a comprehensive understanding of managing PCOS.
Benefits of Self-Guided Materials
Flexibility: Tailor your health journey around your schedule.
Cost-Effective: A budget-friendly alternative to traditional 1:1 sessions, making expert guidance accessible to all.
Comprehensive: An extensive coverage of nutritional needs ensuring a well-rounded approach to health and wellness.
OnPoint Nutrition's self-guided materials are an epitome of our dedication to fostering a healthier society.
Check out this blog to learn more about the benefits of Self-Guided Materials: How Self-Guided Nutrition Coaching Can Help Me Optimize My Health
With the guidance of our experienced team encapsulated in these materials, a healthier, happier you is just a click away.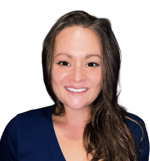 Abby Aikens is a Content Manager who works with OnPoint Nutrition to spread the word about better health. With an arsenal of Dietitians and Nutritionists at her finger tips, Abby aids the mission of improving access to valuable information about how nutrition can change lives. Abby knows well the power of good nutrition and believes in the mission of OnPoint to educate and bring better health to their clients.