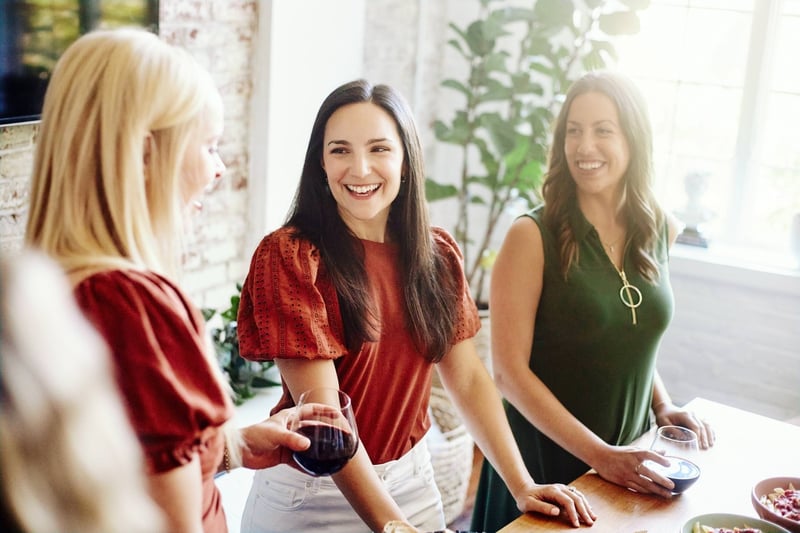 Eating healthy and maintaining good nutrition is essential for overall wellbeing. In an era increasingly focused on personalized health and wellness, nutrition coaching has emerged as a key tool in achieving individual health goals. However, developing healthy eating habits can be challenging without proper guidance. Nutrition coaching provides personalized support to help individuals meet their health and dietary goals. In this article, we will compare three popular nutrition coaching services: Nourish, Top Nutrition Coaching, and Berry Street.
Nourish, Top Nutrition Coaching, and Berry Street all offer customized nutrition plans and coaching from certified experts. However, they differ in their specific offerings, pricing, and client experiences. This article will provide an in-depth, unbiased comparison to help readers determine which service may be best suited for their needs.
Overview of Nourish, Top Nutrition Coaching, and Berry Street
This comparison looks at the key factors for evaluating quality and value of nutrition coaching services. We analyzed the offerings, pricing, credentials, resources, tools, reviews, and feedback for each service. Information was gathered from the companies' websites, expert reviews, and nutrition and wellness sites. The goal is to provide an objective comparison to help prospective clients make an informed decision.
---
Nourish
Nourish offers personalized nutrition coaching focused on developing sustainable, healthy eating habits tailored to each client. Nourish has coaches across North America and provides services virtually through its app and website. One user shared, "Nourish transformed my eating habits with their personalized approach," highlighting the impact of their service.
Key services include one-on-one nutrition coaching, customized meal plans, grocery lists, access to recipes, and community support groups. Nourish specializes in weight management, muscle gain, disease prevention, athletic performance, and special diets.
---
Top Nutrition Coaching
Top Nutrition Coaching provides nutrition plans designed for various health goals and lifestyles. Services are provided virtually with coaches based worldwide. A client remarked, "The daily check-ins kept me motivated and on track," reflecting the service's effectiveness.
Top Nutrition focuses on accountability and motivation through daily check-ins, progress tracking, and access to community forums. Custom meal plans, grocery lists, supplements advice, and recipe recommendations are included based on each client's preferences and needs.
---
Berry Street
Berry Street sets itself apart with face-to-face coaching in select cities alongside virtual coaching options. "Berry Street's comprehensive approach addressed my specific health needs," a client shared, exemplifying the personalized service offered.
Berry Street's services include nutritional analysis, lab testing, body composition assessments, community workshops, and family meal planning. A team of dietitians, nutritionists, nurses, and health coaches work with clients on weight loss, muscle gain, athletics, chronic conditions, and overall wellness.
---
Pricing and Packages
Nourish
Nourish offers monthly and yearly subscription packages ranging from $99 to $259 per month. Short-term packages and custom plans are also available. Discounts are offered for 3-month and 6-month subscriptions.
The comprehensive premium plan ($259 monthly) includes bi-weekly calls, daily accountability, access to registered dietitians, group classes, and grocery delivery. The standard plan ($149 monthly) has weekly coaching calls and basic meal planning. A comparison chart highlighting these packages would help clients easily distinguish between options.
---
Top Nutrition Coaching
Top Nutrition has monthly subscriptions starting at $120 per month for basic coaching. Premium plans ($300 monthly) add daily monitoring, video workouts, blood testing, and supplements guidance. Discounts are given for long-term subscriptions and prepaid options.
A budget-friendly self-guided plan is $25 monthly and includes nutrition guides and access to the app. Private consultations are $100 per session or $300 for four sessions. A visual summary of these plans can aid in quick comparison.
---
Berry Street
Berry Street offers flexible membership tiers. A basic monthly membership is $200 and includes bi-weekly nutrition coaching, meal plans, and tracking. The $350 premium monthly membership provides weekly private sessions, body analysis, lab work, and access to dietitians.
New clients also pay an initial $250 enrollment fee which includes fitness assessments and nutrition analysis. Berry Street does not currently offer short-term packages.
Berry Street has the highest overall rates but offers the most comprehensive and personalized services. Top Nutrition provides strong value in their budget self-guided offering. Nourish falls middle-of-the-road for pricing.
---
User Experience and Interface
The user experience reflects how seamless and intuitive the nutrition coaching delivery is. All three services are convenient virtual options, but they differ in their platforms and client support.
Nourish uses a user-friendly app with simple food logging and access to coaches. Clients cite the easy scheduling and responsiveness of support staff as advantages. However, some users find the app visually overwhelming at first. Screenshots of the app could illustrate its user-friendliness.
Top Nutrition offers a straightforward dashboard for connecting with coaches, tracking progress, meal planning, and accessing resources. Their team is praised for prompt, caring responses and technical help when needed. The desktop-focused site lacks mobile optimization though.
Berry Street focuses on face-to-face coaching but also provides access to dietitians and resources through an intuitive member portal. Client support is personalized but slower, with a 24-48 hour response time. The centralized dashboard is convenient but has limited mobile functionality.
---
Coaching Quality and Expertise
The expertise and qualifications of each service's nutrition coaches are key indicators of coaching quality. All three services have certified experts but the level of specialization differs.
Nourish's international team of over 50 includes registered dietitians, nutritionists, and specialists in areas like diabetes and eating disorders. Coaches have an average of 7-10 years experience.
Top Nutrition's coaches are mostly certified nutritionists and health coaches. Few are registered dietitians or have advanced degrees. The focus is accountability and motivation rather than in-depth clinical knowledge. Most coaches have 3-5 years experience.
Berry Street employs registered dietitians, nutrition PhDs, nurses, trainers, and counselors. The high level of expertise is evident in specialized services like medical nutrition therapy and clinical dietetics. Coaches average 10+ years in field.
For clients like athletes requiring detailed nutrition guidance, Berry Street is likely the best choice. Beginners may benefit more from Top Nutrition's paraprofessional accountability coaching. Nourish falls in the middle with slightly above average credentials.
---
Additional Resources and Features
The additional tools and resources each service provides can enhance the nutrition coaching.
Nourish offers a library of articles, recipes, meditation exercises, and basic fitness videos. However, few resources are tailored specifically to clients' goals. Support groups are available at an added cost.
Top Nutrition provides comprehensive research-based health guides, fitness tutorials, grocery lists, and webinars. Personalized resources are limited but the forums and group challenges help clients connect.
Berry Street stands out with customized resources based on lab-test results, fitness assessments, and stated goals. The extensive video library, health calculators, grocery delivery, and community workshops are also beneficial assets not found in the other programs.
---
Feedback and Reviews
Understanding client experiences provides valuable insight. Overall, feedback is positive for all three services. A few common critiques stand out:
Nourish users appreciate the convenient app and caring coaches but note inconsistencies in plan customization and accountability. Top Nutrition clients praise the motivation and value but some feel the paraprofessional coaches lack in-depth expertise. Berry Street earns rave reviews for its comprehensive, personalized approach. However, clients cite the high enrollment fee and long wait times for appointments as downsides.
---
Pros and Cons of Nourish, Top Nutrition Coaching, and Berry Street
Nourish
Pros:
Intuitive app platform
Caring and responsive coaches
Structured pricing tiers
Cons:
Inconsistencies in customization
Limited specialized guidance
Mediocre credentials of some coaches
Top Nutrition Coaching
Pros:
Excellent accountability and motivation
Engaging social support
Budget self-guided option
Cons:
Coaches lack advanced expertise
Website not mobile-friendly
Cookie-cutter approaches
Berry Street
Pros:
Highly qualified, specialized team
Personalized, in-depth service
Robust customized resources
Cons:
High enrollment fees
Long wait times
Limited geographical availability
---
Who Would We Choose?
In summary, Berry Street is the premium choice for customized nutrition but has higher costs and limited availability. Top Nutrition provides affordable accountability coaching suited for beginners. Nourish is moderately priced with decent credentials but has room for improvement in coaching consistency.
Here are some recommendations based on common client needs:
For specialized needs like medical conditions, Berry Street has the best expertise.
Athletes would benefit from Berry Street or Nourish for sports-specific guidance.
Beginners seeking accountability without advanced details will appreciate Top Nutrition's value and motivation.
Clients wanting technology-enabled convenience may prefer Nourish's user-friendly app platform.
The right nutrition coaching service depends on individual goals, needs, and budget. This detailed comparison highlights the key strengths of Nourish, Top Nutrition, and Berry Street to help readers make an informed decision. Focusing on credentials, value, experience, and resources will lead clients to the nutrition support best fit for their health journey.
.
---
Enter: OnPoint Nutrition
At OnPoint Nutrition, we pride ourselves on delivering a seamless and intuitive user experience through our nutrition coaching services. Unlike other platforms, we offer a personalized online experience that makes interacting with our nutrition experts straightforward and accessible.
Our platform stands out by combining the best elements from others in the market: it's optimized for both desktop and mobile use, ensuring convenience whether our clients are at home or on the go. We strive to provide a balance between the responsive, personalized support and promptness.
Key Services and Offerings
OnPoint distinguishes itself with the following features:
Customized 1-on-1 Nutrition Counseling: OnPoint's approach is highly personalized, focusing on individual dietary needs and health goals.
Custom App for Easy Logging and Instant Messaging: The OnPoint app facilitates straightforward food logging and instant communication with a coach, emphasizing convenience and continuous support.
Personalized Recommendations: Clients receive customized recommendations for books, podcasts, meal prep tools, foods, and exercise equipment, offering a holistic approach to health and wellness.
Extensive Member Portal: OnPoint's portal includes numerous recipes, nutrition guides for specific medical conditions, and webinars, providing a rich resource for clients.
Continuous Feature and Capability Expansion: OnPoint is committed to evolving its offerings, continued education of their Registered Dietitians and Nutritionists ensuring clients have access to the latest tools and information for their nutrition journey.
Pricing and Packages
OnPoint offers three distinct programs:
The Kickstarter (10 weeks): Priced at $195, this program includes an introductory call and three sessions. It's designed for those seeking a jumpstart into healthier eating habits.
The Essentials (20-Week Program Standard Support): For $585, this program features weekly calls in the first 10 weeks, with the frequency in the last 10 weeks (monthly or bi-weekly) based on the client's preference and readiness for reduced support.
The Academy (20-Week Program Enhanced Support): At $835, clients receive twice-weekly calls in the first 10 weeks, followed by customizable call frequency in the latter half, offering a more intensive support structure.
User Experience and Interface
OnPoint's user-friendly app, enabling straightforward food logging and instant messaging with coaches, contributes to a positive user experience. Our App enables our clients to have exclusive access to hundreds of recipes, the personalized resources from their coach, get in touch with them when they have an off-session question, easy goal setting for continued progress, and a hassle free way to keep track of food intake, hydration and movement.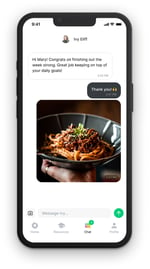 We have listened to our clients and made positive, beautiful changes to improve their experiences and outcomes by using our custom technology. And it's only going to get better!
Coaching Quality and Expertise
The personalized nature of OnPoint's counseling is what sets us apart and our focus on quality and client-centric coaching is what drives our clients' successes. We care about the outcome of our service and extend our knowledge and energy into making sure each person who walks in our door has a great experience and leaves with a new, healthful lifestyle.
Our coaches are all credentialed nutrition experts and constantly fed a stream of continued education. They are each encouraged to consume all of the latest information on a range of subjects so that they are equipped with the most up to date information and science-backed techniques to make small changes that amount to big health wins in your journey.
OnPoint's extensive member portal, personalized recommendations, and commitment to expanding features demonstrate a comprehensive approach to nutrition coaching. These additional resources significantly enhance the client experience, especially for those who value a holistic and evolving wellness journey.
Feedback and Reviews
Client feedback and reviews are essential for evaluating OnPoint's effectiveness and client satisfaction. Understanding the experiences of those who have used their services would provide valuable insight into the real-world impact of their programs.So we invite you to check them out for yourself! We have hundreds of Google reviews from clients who wanted to shout from the rooftops about how their life has changed.
Here's a few for a sneak peek:
The OnPoint Nutrition Meal Plans helped me reach my BMI goal. My weight loss had stalled. The small changes in the meal plan guide were easy to follow making a big difference in my metabolism. I'm learning about the right balance of Dairy, Starch, Fruit, Vegetables, and Protein that are very satisfying and give results at weigh-in. I thought I was eating healthy, but I learned that the ratio of the food groups was not optimal. The easy to follow Meal Planning Guide, shopping lists, and delicious recipes have provided meaningful benefits for my health. My dietitian, Braeden, provides excellent encouragement and coaching to keep me moving towards a healthy weight.

Great experience working with a very knowledgeable nutritionist. I learned much about how two important words as 'healthy living' was the start of feeling more energized, experimenting with new foods, sleeping well, and actively becoming more vibrant in my daily life is. What a change. What. A. Change!

I decided to try OnPoint after begrudgingly accepting that I had not actually shrunk all of my pants, but that had put on some weight. After my initial meeting I was matched with Shannon, one of the dieticians; I downloaded the app and was ready to go. Shannon was knowledgeable and very encouraging. She helped me set goals and worked to customize my nutrition plan based on my activity level and dietary restrictions. The app made it really easy to track what I was eating and helped me better manage portion sizes (a real struggle for me). I learned to pay more attention to my hunger cues and focus on making better food choices. The changes I made were manageable and sustainable and I felt supported through the whole process. I highly recommend OnPoint!
Pros and Cons of OnPoint Nutrition
Pros:
Tailored 1-on-1 nutrition counseling with varying levels of support.
Convenient and feature-rich custom app.
Comprehensive member portal and personalized recommendations.
Variety of programs catering to different needs and budgets.
Insurance is accepted as payment.
We make careful considerations when pairing you with a coach.
Service clients from all over the USA and beyond.
Cons:
App does not scan food labels - yet 😉 But that is where your coach and our built in food measurements and portion guide come to the rescue. We like to think of it as a positive thing, so that you are actively learning about food so it becomes second nature to make healthy choices.
You are expected to do the work - no quick fixes here!

Read about it here:

https://www.onpoint-nutrition.com/blog/the-trick-to-health-and-weight-loss
Final Thoughts and Recommendations
Think of OnPoint Nutrition as your tech-friendly nutrition buddy. We are not just about handing you a diet plan; we are about gearing up with personality, expertise, and tech to make your nutrition journey convenient, smooth and personal. With our handy app, logging your meals and chatting with your coach is as easy as texting a friend. It's like having a nutrition coach in your pocket, always ready to help you out.
Now, let's talk options. OnPoint's got a variety – starting with their Kickstarter program. It's like the appetizer of nutrition plans – a quick 10-week taste of what we offer, including an intro call and three sessions. Perfect if you're just getting your feet wet or tuning up old habits. Then, we turn up the dial with our 20-week programs. You can choose between standard support (weekly calls at first, then tapering off to fit your groove) and enhanced support (twice-weekly calls to really get you on track).
For those who love a bit of tech in their wellness routine, OnPoint could hit the spot. Our approach is like a custom-fit suit – tailored to how you live and what you want from a nutrition program. You get to call the shots on how much coaching you need, making it feel like a plan that's been designed just for you. It's about fitting health into your lifestyle, not the other way around.
When you line up OnPoint with the likes of Nourish, Top Nutrition Coaching, and Berry Street, you've got a smorgasbord of choices. Each one brings its own flavor to the table. Some are more about the face-to-face approach, others lean into the digital world, and then there's OnPoint, mixing tech with a personal touch.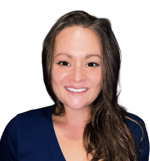 Abby Aikens is a Content Manager who works with OnPoint Nutrition to spread the word about better health. With an arsenal of Dietitians and Nutritionists at her finger tips, Abby aids the mission of improving access to valuable information about how nutrition can change lives. Abby knows well the power of good nutrition and believes in the mission of OnPoint to educate and bring better health to their clients.