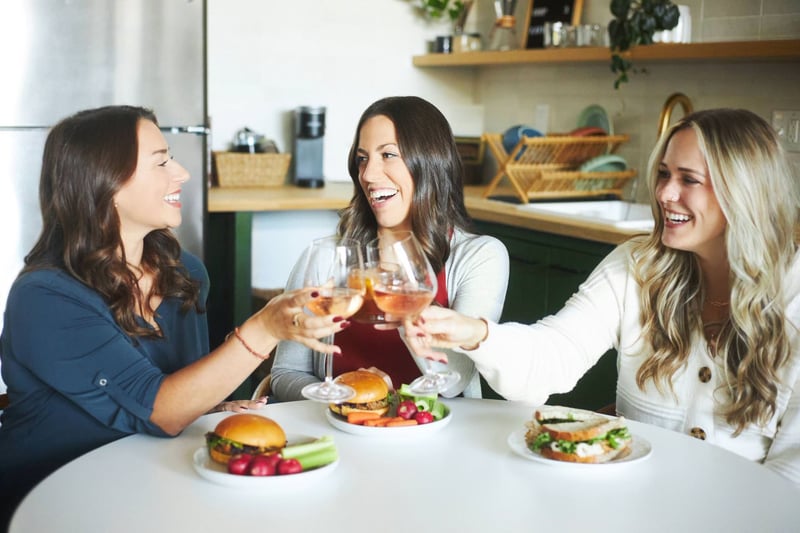 Do you have a nutrition or health goal that you're working toward? Or at least thinking about pursuing?
My guess is that you probably do. Most of us can think of at least one or two things we'd like to achieve when it comes to our health and wellness.
Some changes are pretty easy to make, but others can be a big undertaking.
If you're reading this, you're likely looking at a bigger goal that may require a little support and guidance.
If this is you, you're in the right place!
Here at OnPoint Nutrition, we've helped thousands of people, just like you, achieve their nutrition, health, and wellness goals. Whether your goal is big or small we are here to give you what you need to achieve your goal.
Now you may be a little hesitant to dive into a full-on nutrition program with a dietitian or nutritionist. Maybe you've done that before and it hasn't worked out. Or, maybe you'd like to do a little test run to make sure it's what you need.
We have the program for you.
What Is The Kick-Starter Nutrition Program?
The Kick-Starter nutrition program is a perfect solution for anyone looking to start working on their nutrition who doesn't know where to start.
Kick-Starter programs are designed to fit into your schedule and your budget so you can have access to the support and guidance that you need without as much commitment.
Think of it like the trial run we just mentioned.
A Kick-Starter program gives you a lower cost, lower commitment option to start with so you can see for yourself what it's all about.
Who Is The Kick-Starter Nutrition Program For?
Whether you are new to the idea of a nutrition coach or really just want to get to know a coach before diving into a full-blown nutrition program with them, this is a great option.
It can also be a great place to start if you've tried tons of DIY diets, meal plans, and other nutrition programs without much success. Kick-Starter is also a great option if your finances are tight or your schedule is crazy, but you still want to prioritize your nutrition and health.
How Can The Kick-Starter Nutrition Program Help Me?
Depending on your personal goals, the Kick-Starter program can help in different ways.
Maybe you're already on track to reaching your goals, you just need a little extra push to get you there. The Kick-Starter may be just what you need to achieve that goal!
On the flip side, you may be just getting started and have a long journey ahead of you. The Kick-Starter can be a solid trial run to see how working with a nutrition coach goes for you. It can be the perfect way to get set up for success. However, you may need some extra support to get you all the way to your goal.
Let's look at some specific goals and how the Kick-Starter can help you if these are your goals.
Kick-Starter for Weight Loss
If you are looking to lose weight, Kick-Starter can help you do so.
Your Kick-Starter sessions can be focused on discussing the best foods for you to eat, daily portion goals for you to follow, and maybe even implementing some exercise into your routine.
You will also get set up with the OnPoint Nutrition app to log your food and stay closely connected with your nutrition coach through the entire program.
Your dietitian or nutritionist will help you get set up and started, as well as provide you with accountability through the duration of the program so you can begin losing weight.
Kick-Starter for Healthier Habits
If healthier habits are your goal, Kick-Starter is a great place to start.
Together, you and your coach will discuss the habits you are looking to improve, a plan to start working on them, and an accountability system to ensure you are making progress.
Maybe you want to cook more meals at home, include more fruits and veggies in your diet, eat regularly throughout the day, or boost your energy levels. The Kick-Starter program can help you do all of these things so you are set up for success.
Kick-Starter for Special Diets
If you are thinking about shifting to a plant-based diet or looking to remove some foods you think may be causing you gastrointestinal problems, the Kick-Starter program can be a good starting place.
If a plant-based diet is your goal your dietitian or nutritionist can help you identify the best foods to eat to ensure you are getting the nutrients you need, while eating in a way that aligns with your beliefs.
If you are frequently uncomfortable and want to improve your digestion, you can work with your coach to identify potential food triggers so you can eat with confidence and feel your best.
Regardless of your goal, if you are looking to modify your diet, you and your coach will work together to build a plan that works for you and your goals.
The Kick-Starter with OnPoint Nutrition
If these facts align with what you're looking for, the OnPoint Nutrition Kick-Starter program may be just what you need.
The Kick-Starter program includes three calls over ten weeks. The first call is designed to connect with your coach, set goals, and build a solid plan. Your follow-up calls are designed as check-ins to discuss progress, success, struggles, and a plan for the next few weeks.
The frequency of your meeting is up to you and your coach. The flexibility of this program is what allows it to work for you.
What Happens Between Calls?
Aside from meeting with your nutrition coach, you also have access to a variety of additional resources to help you succeed during your Kick-Starter program, and beyond.
The OnPoint Nutrition app will quickly become your favorite tool. It allows you to log your food for both you and your coach to review. It also allows you to track exercise, water, and weight. However, the best feature is access to your coach, who you can easily message with questions or concerns right inside your app.
What Happens After Ten Weeks?
You may be wondering what happens after the program ends.
If you arrive at week ten feeling like you are armed with the knowledge and skills you need to continue forward. Great!
Depending on your goals, you might not be at that point yet. You may have a solid foundation, but not feel 100% confident just yet.
If you're feeling like you need continued support and guidance from your nutrition coach. You can easily complete another round of ten weeks with another Kick-Starter program. You and your coach will continue to build upon the progress you've already made together.
If you finish the ten weeks and realize you need more, that's quite alright. You can move into a more supportive, more intensive program with your coach where you meet every week or every other week instead of every few weeks to give you the extra support you need to continue your journey.
Where To Go From Here
There you have it. The Kick-Starter program can help you achieve your goals. Whether you are looking for a trial run, a jump-start, or a push to the finish line, this program can be what you need it to be.
The Kick-Starter is a perfect program for anyone who wants to get started with nutrition coaching but just isn't sure how. Your nutrition coach will guide you through everything from setting goals to achieving them so you can feel your very best.
If you are ready to kick-start your journey with The Kick-Starter from OnPoint Nutrition, we are here and ready for you.
Schedule your free consultation with our team to get started today.
If you're not sure that The Kick-Starter is quite right for you, explore our other programs, which provide you with more intensive support and guidance so you can fast-track your path to your healthiest self.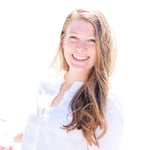 Liz has been reading nutrition labels since she learned how to read. Growing up with severe peanut and tree nut allergies she learned that it's important to know what you are putting into your body. She made her first big lifestyle change as a freshman in high school, when she decided to become a vegetarian. However, it wasn't until she took a food class in Italy as part of a study abroad program in college that it clicked in her mind that she wanted to make food and nutrition her career. Liz graduated from Penn State University in 2015 with a bachelor's degree in Nutrition, as well as a bachelor's degree in Marketing. She completed her dietetic internship with Aramark in Philadelphia, and her master's degree at Northeastern University shortly after.