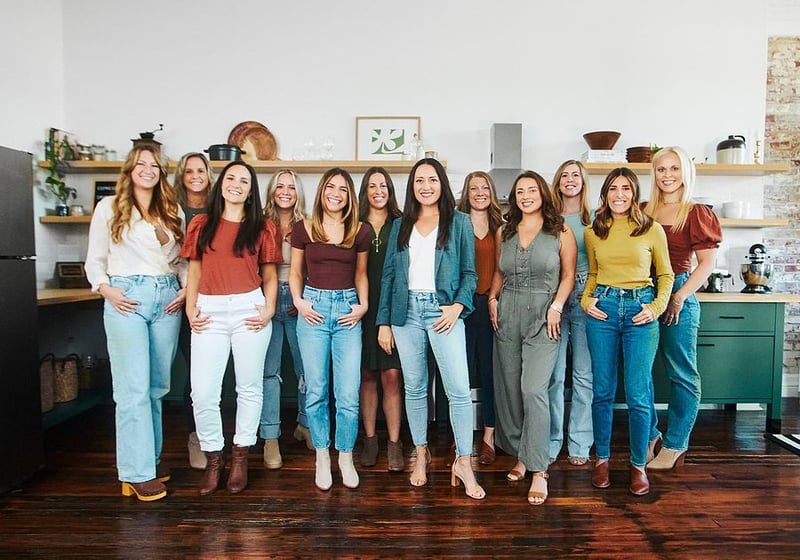 Are you looking to kick-start your nutrition journey?
Maybe your goal is to lose weight, improve your health, or simply feel better every day. No matter your goal, most of us could use a little support on the journey to a healthier lifestyle.
It's not hard to find a meal plan or diet to start you off and get you moving. Maybe you've even tried some of the popular fad diets before. Have they worked for you?
Most diets and meal plans crash and burn pretty quickly.
So what can you do to truly set yourself on the path to a healthier version of yourself?
You can kick-start your journey with the help of a nutrition coach.
As a nutrition coach myself, I have helped many people, just like you get moving on the right path and ultimately reach their nutrition, health, and wellness goals.
Some clients want a lot of support, regular meetings, and a pretty intense nutrition program. However, not everyone has the time, energy, money, and other resources to fully commit to something like that.
Insert The Kick-Starter Program.
What Is The Kick-Starter Nutrition Program?
The Kick-Starter nutrition program is a perfect solution for anyone who is looking to start working on their nutrition but doesn't know where to start.
Kick-starter programs are designed to fit into your schedule and your budget so you can have access to the support and guidance that you need.
Maybe you've also been burned by a nutrition program or nutrition coach before. You're afraid to commit to something big without test-driving it.
Think of it like a trial-run.
A kick-starter program gives you a lower cost, lower commitment option to start with so you can see for yourself what it's all about.
Who Is a Kick-Starter Nutrition Program For?
Maybe you're new to the idea of a nutrition coach. You're curious about what they may offer you, but not ready to commit to a full-blown coaching program. Kick-Starter is for you.
Maybe you've tried a bunch of DIY diets, followed a few online meal plans, and maybe even worked with someone before, but haven't found lasting success. Kick-Starter is for you.
Maybe you've been working with a nutrition coach for a while, or maybe you've worked with one in the past. You're on a pretty good track, but need a little extra support and guidance to keep you moving forward. Kick-Starter is for you.
Maybe you're committed to working on your nutrition, but finances are tight. We hear you and Kick-Starter is for you.
Maybe your schedule is crazy between work, school, family, friends, and more. You don't have the time to meet with someone every week. Kick-Starter is for you.
The Kick-Starter with OnPoint Nutrition
Here at OnPoint Nutrition, our Kick-Starter program is quickly becoming a popular option to help people just like you make progress toward their health goals.
So here are the details.
Our Kick-Starter program includes three calls over ten weeks for just $195.
Your first call (your Kick-Start call) is 55 minutes long. You and your nutrition coach will discuss your goals, your current habits, your history, and more. You will also work together to set goals related to nutrition, health, exercise, sleep, stress, and more.
You will leave your Kick-Start call feeling informed and prepared to start working toward these goals.
Your next two calls will be 40 minutes long. During these calls, you and your nutrition coach will review the progress you've made since your previous call. You'll discuss your successes and your struggles. You'll also discuss what you want to work on over the next few weeks so you again, develop a clear plan moving forward.
How frequently you meet with your nutrition coach is up to the two of you to decide. You may evenly space your calls out over the ten weeks, or you may do them closer together.
The flexibility of this program allows it to work for you.
Extra Features Of The Kick-Starter Program
Aside from meeting with your nutrition coach, you also have access to a variety of additional resources to help you succeed during your Kick-Starter program, and beyond.
Not only will you be able to chat with your nutrition coach during your sessions. You will also have access to them for questions and concerns between sessions. You can quickly connect with your coach anytime via the OnPoint Nutrition app.
Also within the OnPoint Nutrition app, you can log your food for both you and your nutrition coach to review. Tracking your exercise, water, and weight is also available to you at any time you choose to utilize them.
For more information and education, you also have access to hundreds of healthy recipes from the OnPoint team, as well as handy nutrition guides to help you plan meals, grocery shop, and portion your food.
If you're a supplement person, you're also in luck. Your nutritionist can provide you with personalized supplement recommendations, in addition to a 15 percent discount on medical quality supplements.
Your calls with your coach are extremely valuable and will be the most instrumental in your progress. However, all of these extra features will provide you with the information and support you need between sessions so your progress never stops.
The Long-Term Plan
You may be wondering what happens after your ten weeks.
Maybe you hit week ten feeling strong. You're set with the knowledge and skills you need to continue forward. Good for you!
Maybe you're not quite there yet. Maybe you need to continue forward with the support and guidance from your nutrition coach. Great, you can easily complete another round of ten weeks with another Kick-Starter program. You'll keep your coach so you two can build upon the progress you've already made together.
Maybe you're thinking wow, I need even more help than I thought, and that is okay. If you finish these ten weeks and want more, we're here for you. You can move into a more supportive, more intensive program with your coach where you meet every week or every other week instead of every few weeks to give you the support you need.
No matter what happens at the end of your Kick-Starter, we'll still be here to support you.
Where To Go From Here
If you started reading hopeful to find the answer to your questions, I hope you've found them here.
The Kick-Starter is a perfect program for anyone who wants to get started but just isn't sure how. Your nutrition coach will guide you through everything from setting goals to achieving them so you can feel your very best.
If you are ready to kick-start your journey with The Kick-Starter from OnPoint Nutrition, we are here and ready for you.
Schedule your free consultation with our team to get started today.
If you're not sure that The Kick-Starter is quite right for you, explore our other programs, which provide you with more intensive support and guidance so you can fast-track your path to your healthiest self.
Topics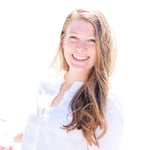 Liz has been reading nutrition labels since she learned how to read. Growing up with severe peanut and tree nut allergies she learned that it's important to know what you are putting into your body. She made her first big lifestyle change as a freshman in high school, when she decided to become a vegetarian. However, it wasn't until she took a food class in Italy as part of a study abroad program in college that it clicked in her mind that she wanted to make food and nutrition her career. Liz graduated from Penn State University in 2015 with a bachelor's degree in Nutrition, as well as a bachelor's degree in Marketing. She completed her dietetic internship with Aramark in Philadelphia, and her master's degree at Northeastern University shortly after.