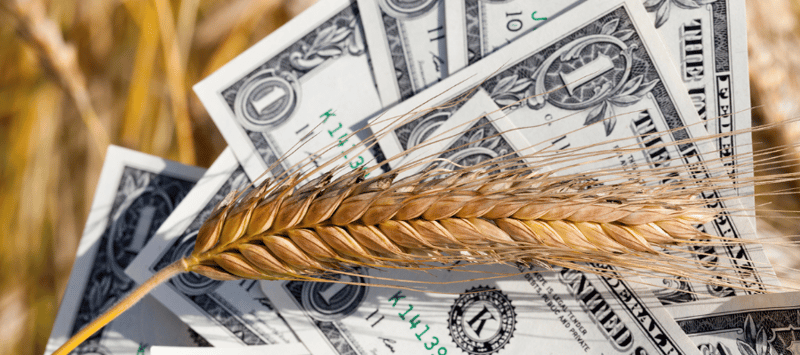 Every day, countless individuals grapple with nutritional confusion, unsure about what to eat, when, and how much. This often results from the myriad of conflicting information available, leading to poor diet choices and, consequently, health issues.
At OnPoint Nutrition, we recognize this challenge. As an award-winning team of registered dietitians and nutritionists, we've devoted ourselves to providing science-backed nutrition counseling, guiding over 20,000 people towards healthier, more fulfilling lives.
This article sheds light on how investing in proper nutrition can offer not only health benefits but also significant financial savings.
The Foundational Role of Nutrition in Promoting Optimal Health
The importance of nutrition in our lives cannot be overstated. It acts as the bedrock upon which our overall well-being is built, influencing every aspect of our health. When we talk about a balanced diet, we refer to an intake that provides all the essential nutrients in appropriate amounts to ensure our body functions optimally. Such a diet plays a crucial role in fortifying our defenses against a myriad of health issues.
Chronic diseases, including diabetes, heart disease, and certain cancers, have become prevalent in recent times. While genetics and environmental factors play a part, dietary choices remain a significant contributor to the onset and progression of these conditions. Consuming a nutrient-rich diet can substantially diminish the risk of developing such diseases. It ensures our bodies receive the right mix of vitamins, minerals, and other essential components to maintain cellular health, reduce inflammation, and boost immune function.
The merits of a balanced diet extend beyond just disease prevention. Those who prioritize nutrition often find themselves making fewer trips to the doctor's office, undergoing fewer medical tests, and consequently, incurring lower medical expenses. This is not just an anecdotal observation; substantial research backs this up. The Centers for Disease Control and Prevention, a leading national public health institute, has highlighted that individuals who adhere to a diet high in nutritional value tend to have reduced hospital admissions, especially concerning chronic diseases.
6 Benefits of Long-term Weight and Nutrition Management
With expert nutritional guidance, individuals find it easier to achieve and maintain a healthy weight. Unlike fad diets or over-the-counter pills that often burn holes in pockets without lasting results, proper nutrition ensures sustained weight management, providing more value for money in the long run.
1. Reduced Medical Bills
Investing in nutrition counseling can be a game-changer in this regard. With expert guidance, individuals can navigate the complexities of dietary choices, ensuring they derive the maximum benefit from what they eat.
Such an investment not only fosters better health but also translates to financial savings in the long run. In essence, by prioritizing nutrition, one sets themselves on a path of enhanced well-being, fewer health complications, and subsequently, decreased medical expenditures.
Good nutrition is a cornerstone for overall well-being. A balanced diet can notably lower the risk of chronic diseases like diabetes, heart disease, and certain cancers. By investing in nutrition counseling, individuals often witness reduced doctor visits and medical tests, leading to decreased medical bills.
In fact, according to the Centers for Disease Control and Prevention, individuals with high nutritional intake are less likely to be hospitalized for chronic conditions.
2. Lowered Medication Costs
3. Prevention of Future Health Issues
4. Improved Mental Health With Better Nutrition
5. Reduced Spending on Processed Foods
The team at OnPoint Nutrition advocates for a transition towards whole, nutritious foods, a move that not only augments health but also significantly cuts down expenditure on processed foods, snacks, and habitual dining out. This paradigm shift towards a more wholesome dietary pattern can have a ripple effect on both physical health and financial wellness. Over the span of a year, opting for fresh produce over processed items can culminate in savings of hundreds of dollars.
Evidence supports the financial prudence of this dietary transition. A study published in the Journal of Epidemiology and Community Health found that individuals who cook at home more frequently tend to have a healthier diet and spend less money on food overall compared to those who eat out more often. This finding is reiterated by a report from the United States Department of Agriculture (USDA), which outlines how cooking at home can be more cost-effective than dining out, especially when making healthful, nutrient-dense meals.
Furthermore, the economic benefits of choosing fresh, unprocessed foods extend beyond mere cost-saving. According to a report by the American Heart Association, a diet rich in a variety of colorful fruits and vegetables, whole grains, lean proteins, and healthy fats can prevent chronic diseases, which in turn reduces the financial burden associated with medical treatments, medications, and lost productivity due to illness.
The shift towards whole, nutritious foods also aligns with the principles of sustainable eating, as propagated by the Harvard T.H. Chan School of Public Health. By choosing locally sourced, fresh produce, individuals can contribute to a more sustainable food system, which has broader economic benefits at the community and national levels.
Additionally, by reducing expenditure on processed foods and snacks, individuals can redirect these savings towards purchasing higher quality, nutritious foods or even investing in other aspects of their health such as fitness memberships or wellness programs, creating a holistic approach to health and financial well-being.
In essence, the counsel from OnPoint Nutrition to gravitate towards whole, nutritious foods not only fosters a healthier lifestyle but also engenders a more economical and sustainable approach to food consumption, underlining the multi-faceted benefits of this dietary shift.
6. Enhanced Productivity and Reduced Sick Days
Taking the Path to Holistic Wellness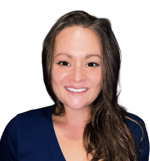 Abby Aikens is a Content Manager who works with OnPoint Nutrition to spread the word about better health. With an arsenal of Dietitians and Nutritionists at her finger tips, Abby aids the mission of improving access to valuable information about how nutrition can change lives. Abby knows well the power of good nutrition and believes in the mission of OnPoint to educate and bring better health to their clients.